We're back on Tuesday
Being in the UK makes you appreciate the peace and quiet in rural France. The traffic is constant and manic and this time we had to contend with all the floods. I do hope that things get better and dryer soon for all the poor people who have been affected by them. The sun is shining here though and the garden beckons. And I must remember to make some flapjacks for the start of Jeudi Art on Tuesday morning. Looking forward to seeing everyone.
Trying to be an impressionist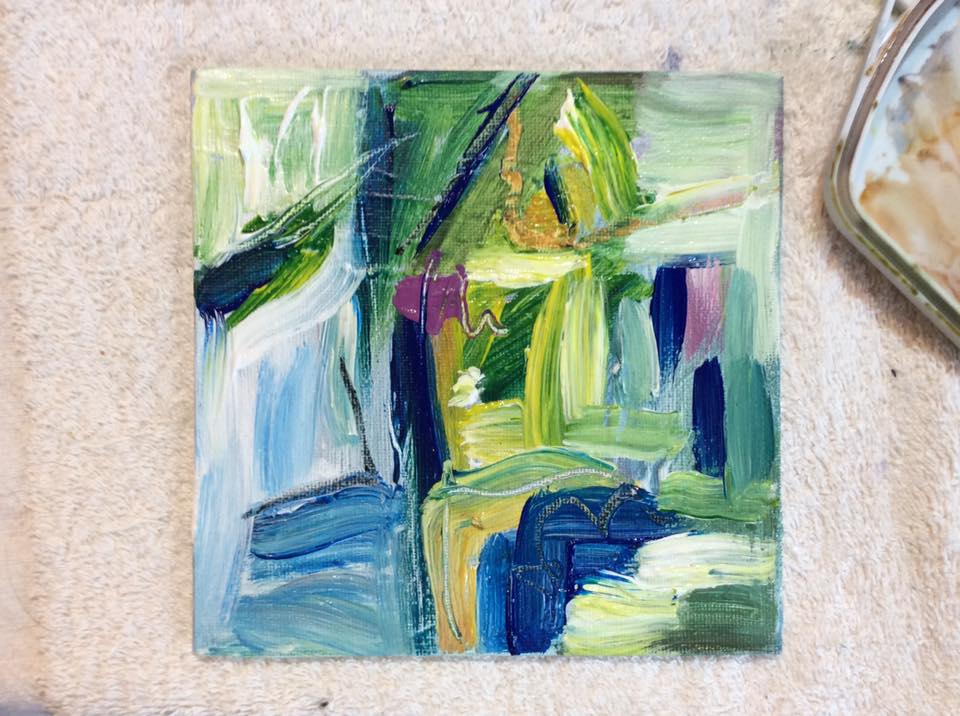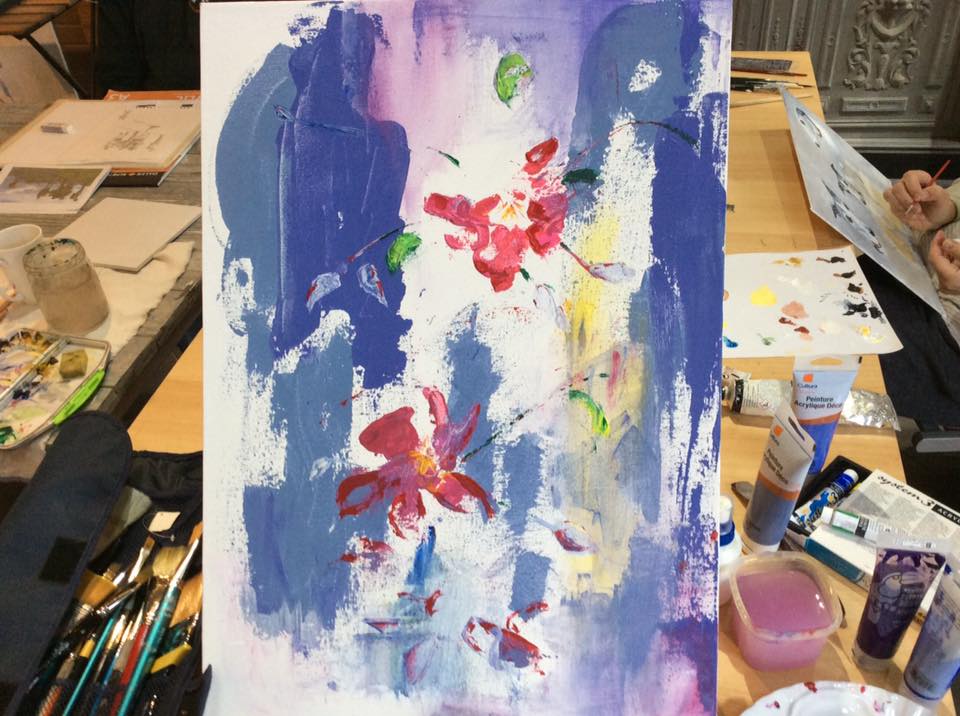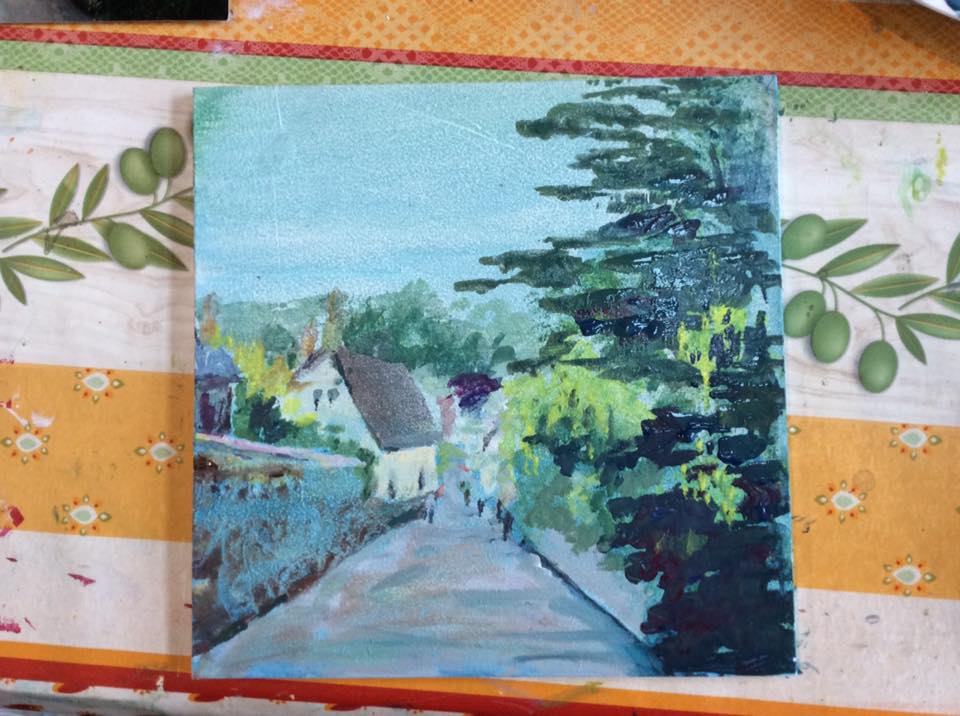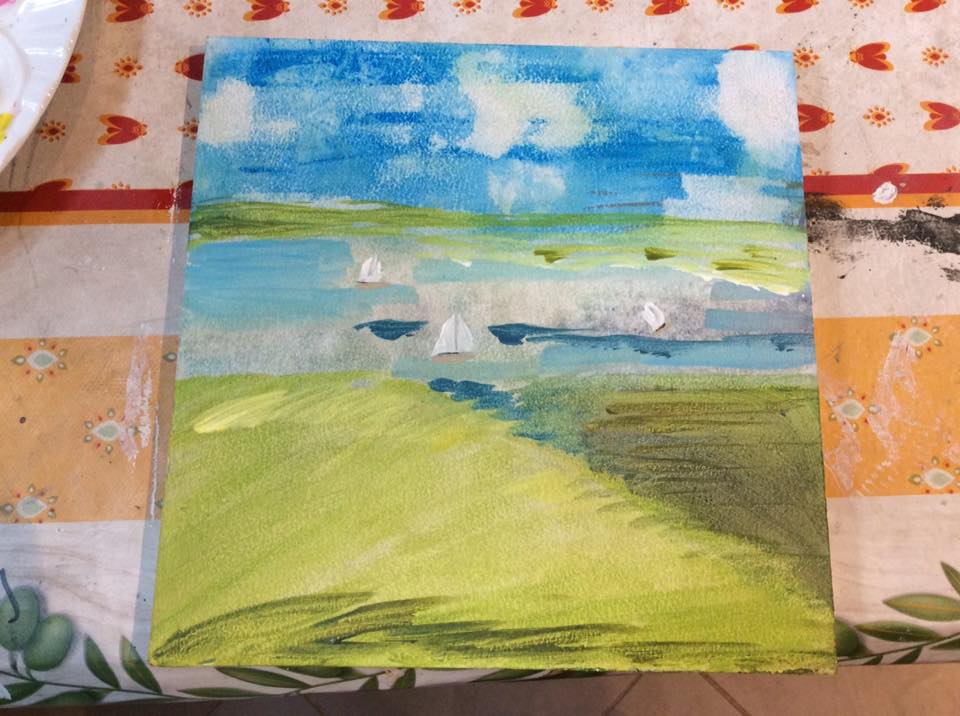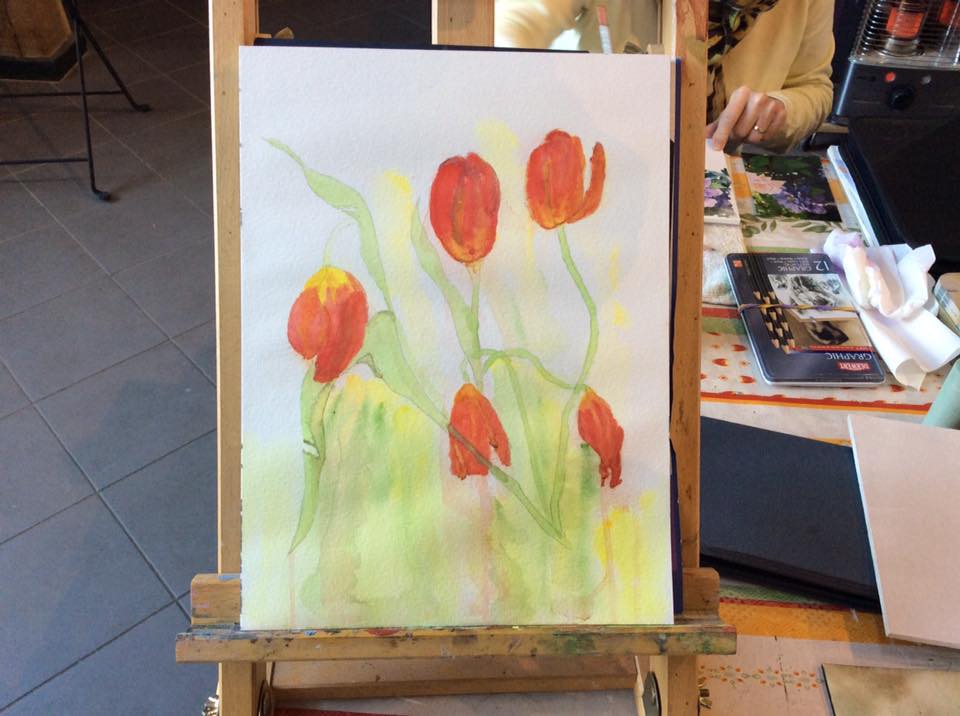 Daniel is going through a tree phase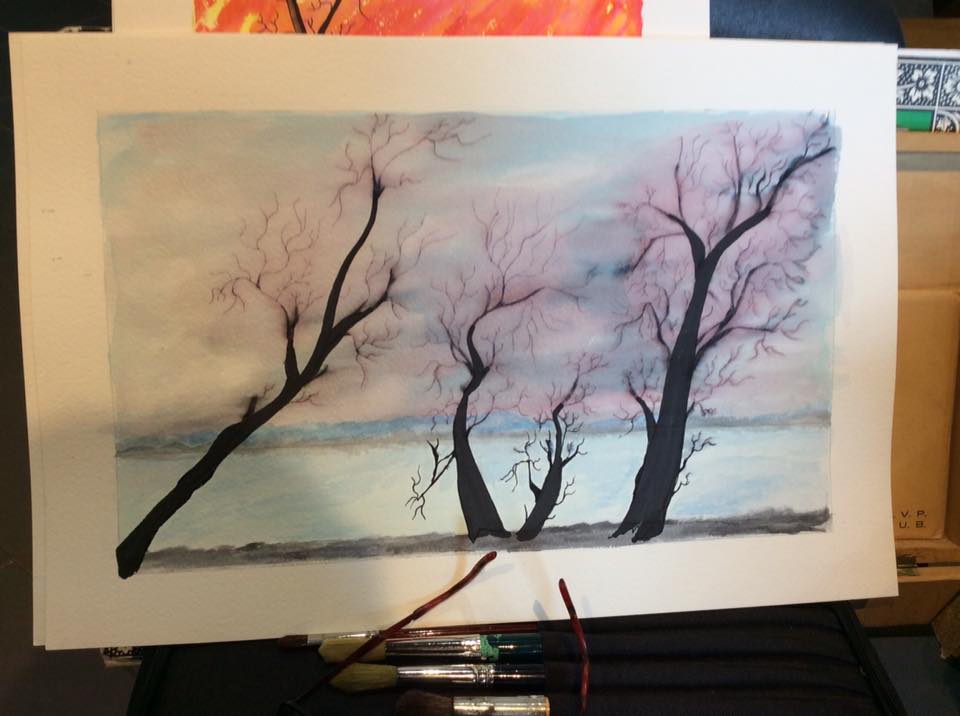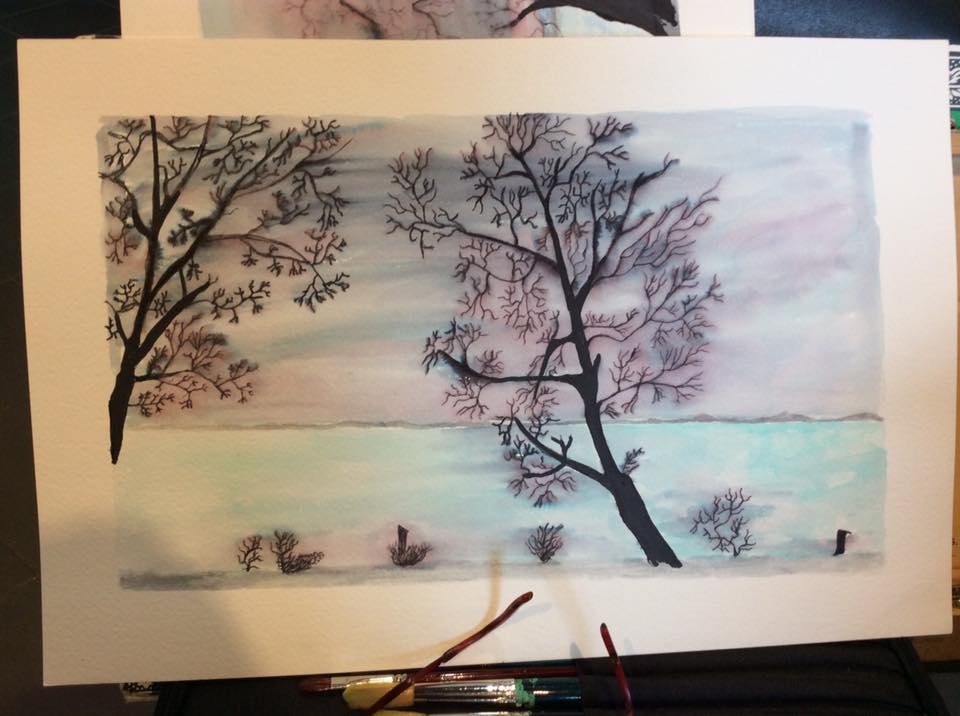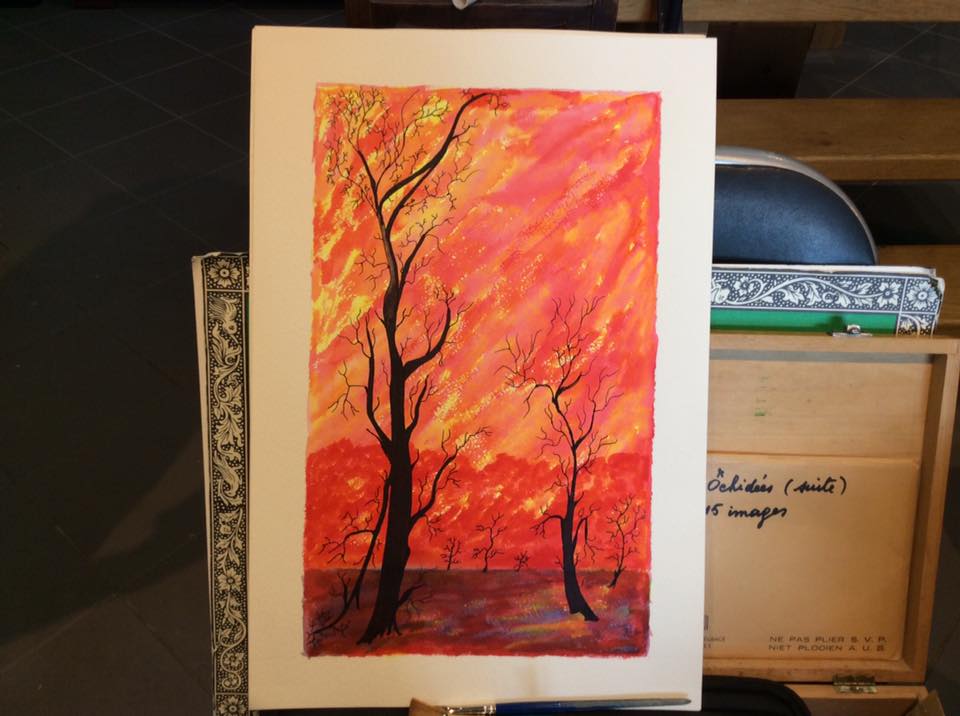 lots of beautiful work
Lots of people in this week. The weather has been sunny but a bit cold. The pellet burner keeps everything toasty in the barn though. Lots of work has been produced this week. Colin paints at home so he is very prolific. His golden fields in pastel is beautiful. We were trying to paint in an impressive way this week but some of us found it very difficult, Frances was happy to get back to her comfort zone and was doing fantastic water colour work on Thursday morning. But it's good to stretch ourselves. I painted over a couple of small paintings but was happy with the final attempts.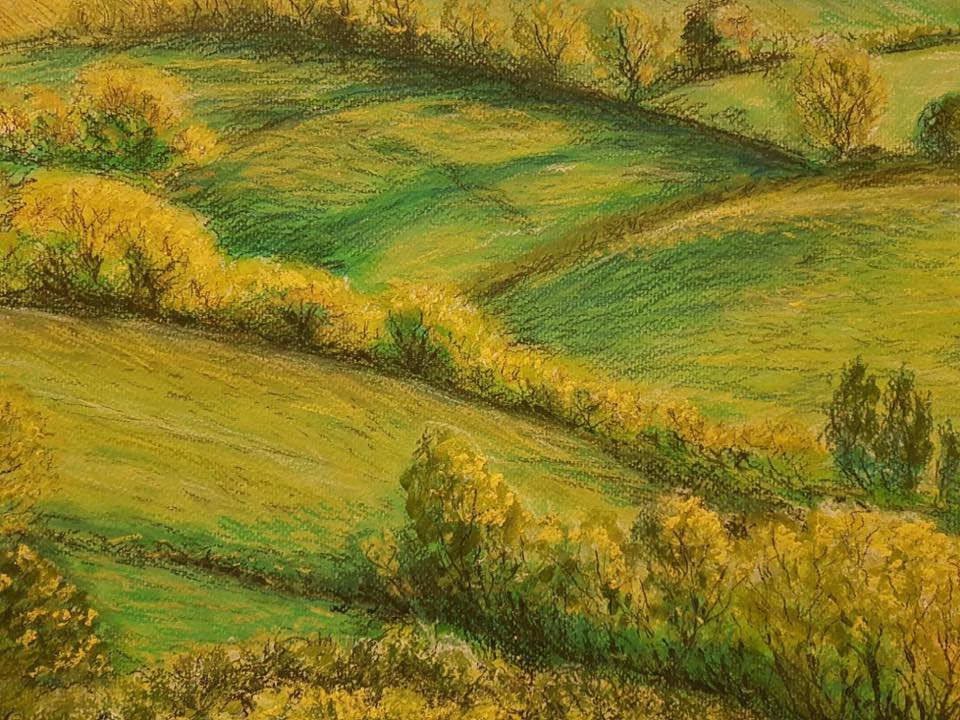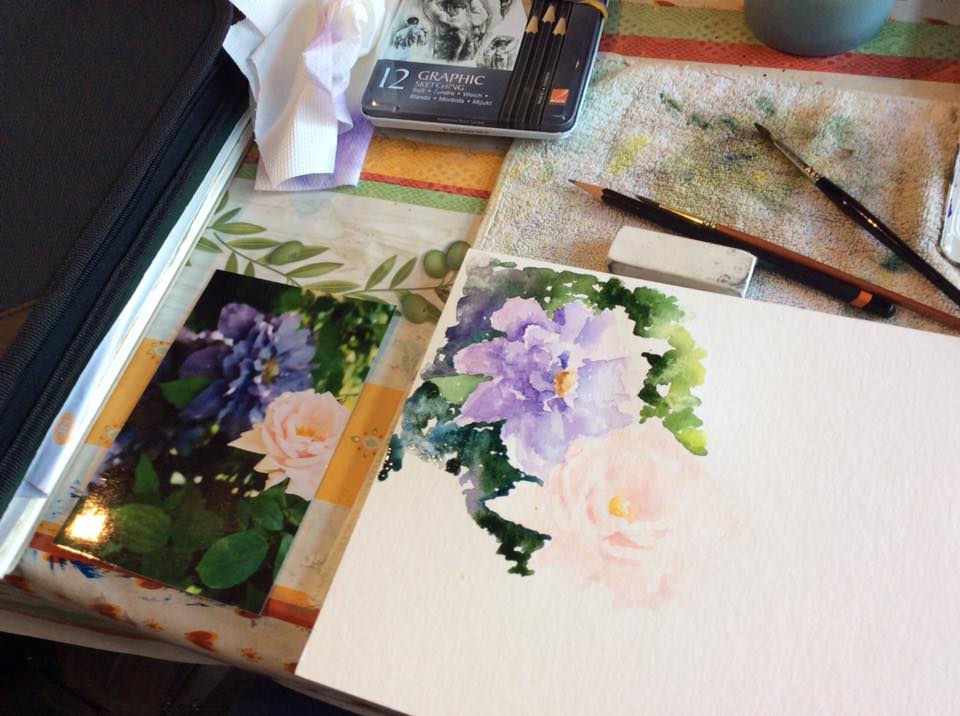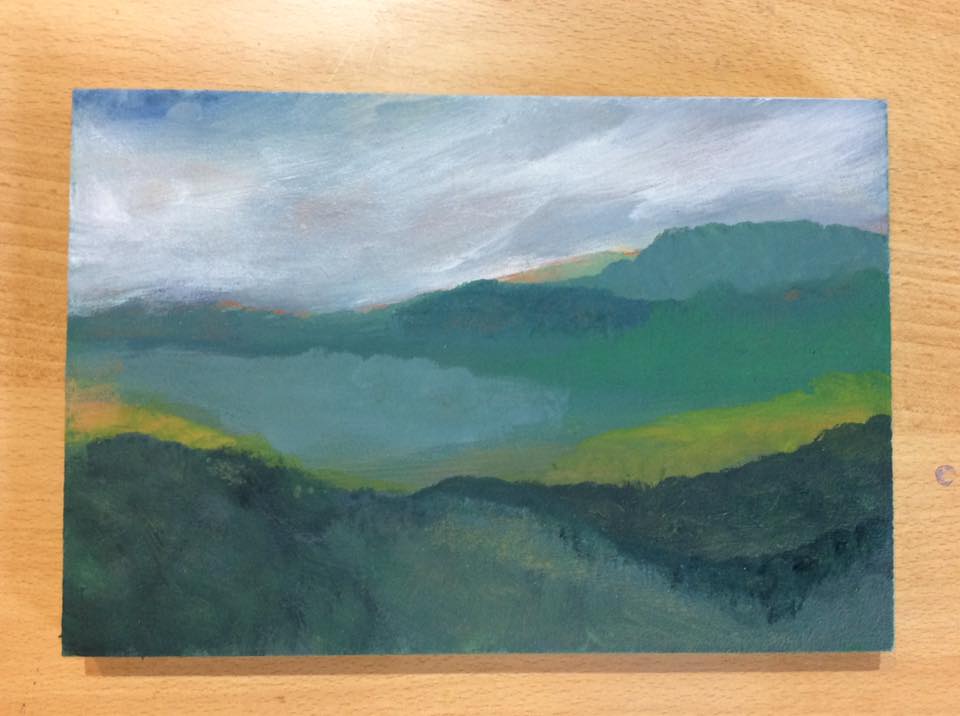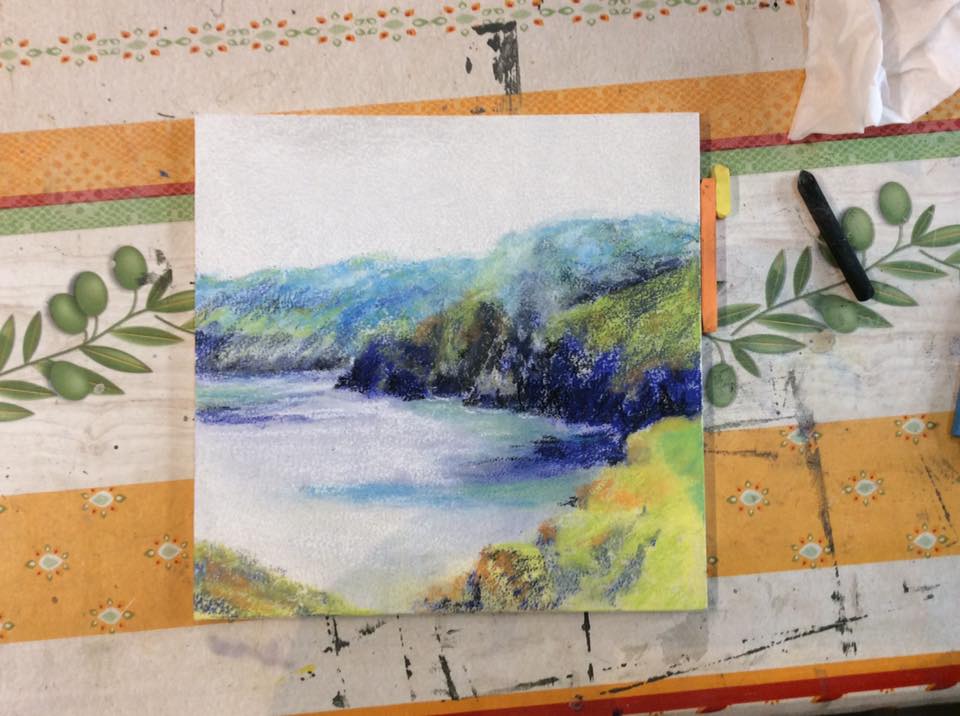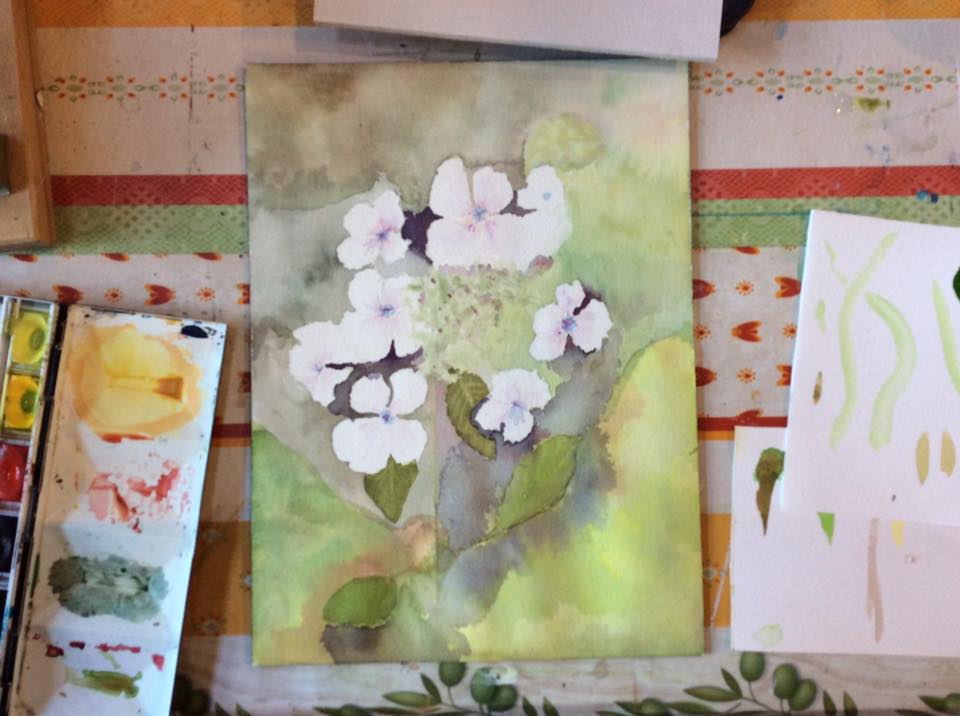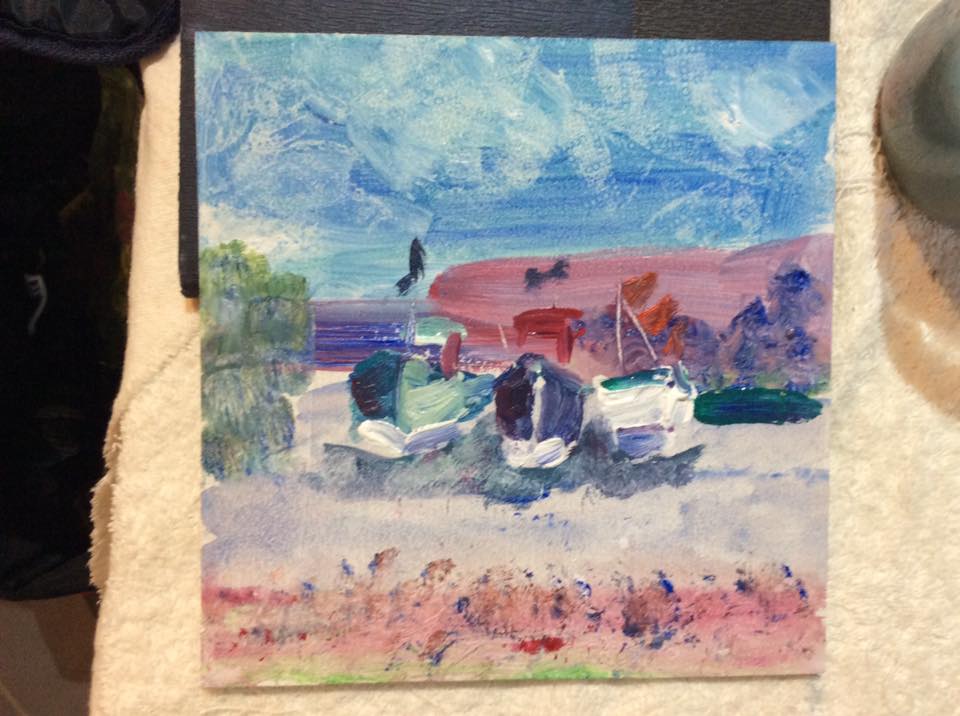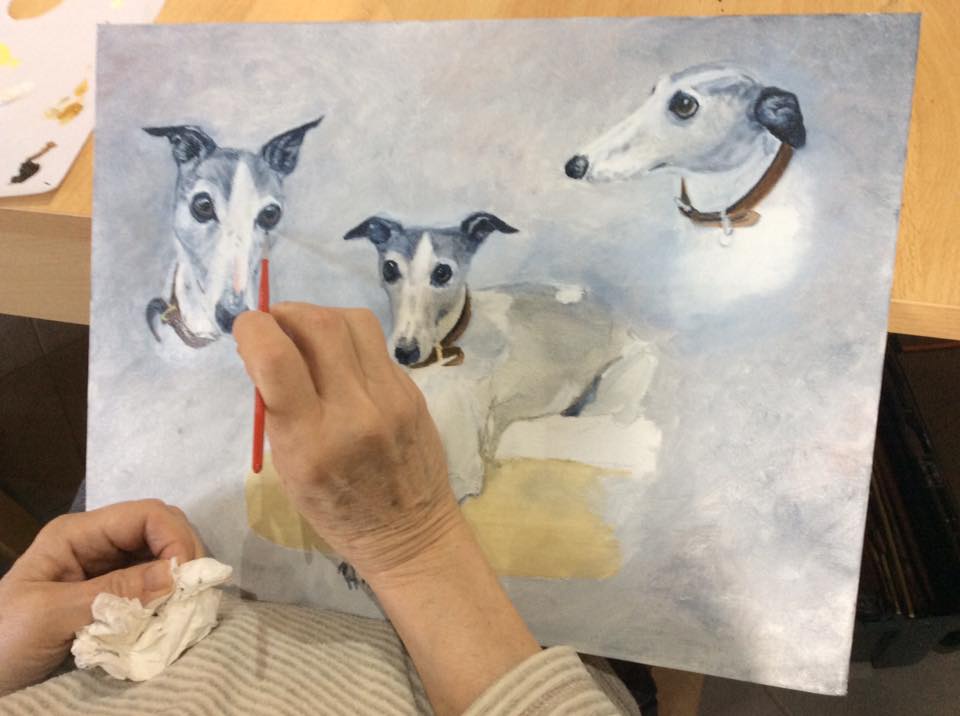 Chris, as usual, paints the most beautiful animals
A fresh start
Lots of enthusiasm to start the New Year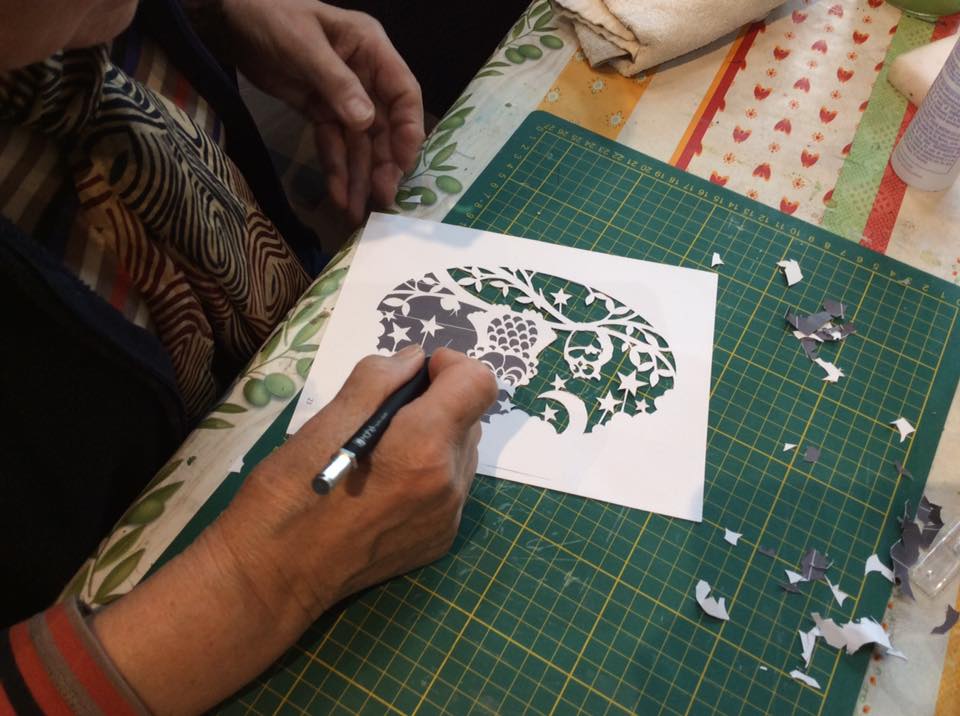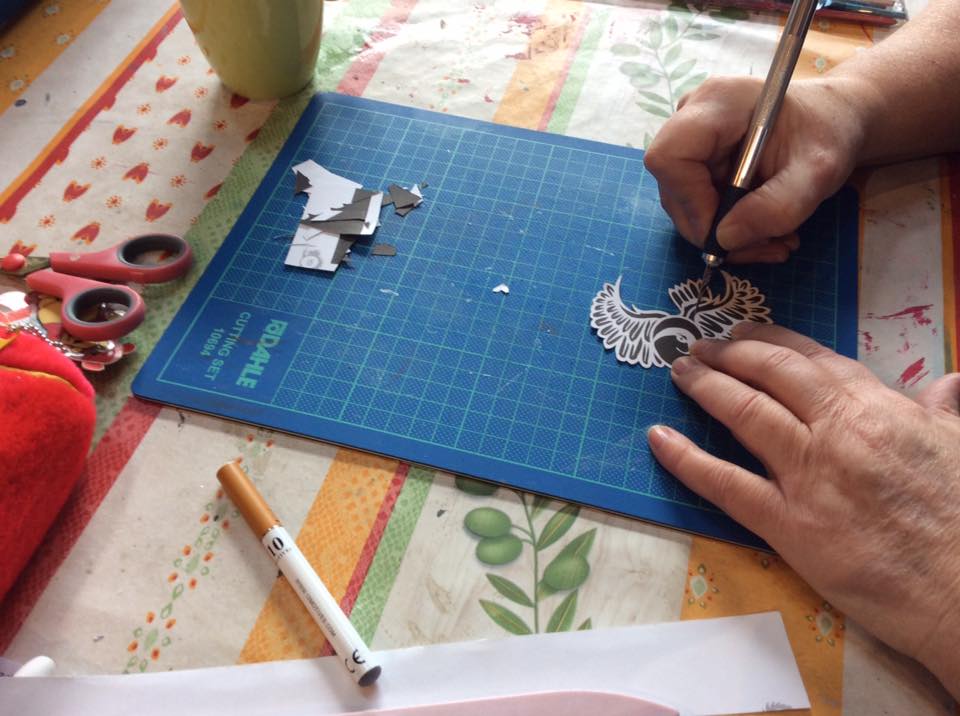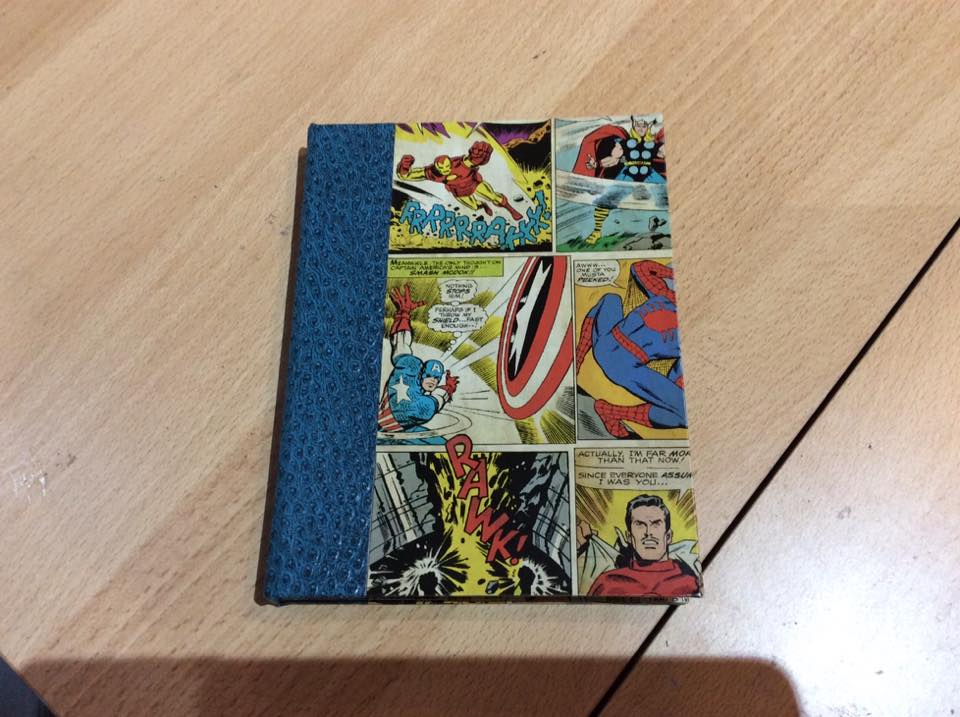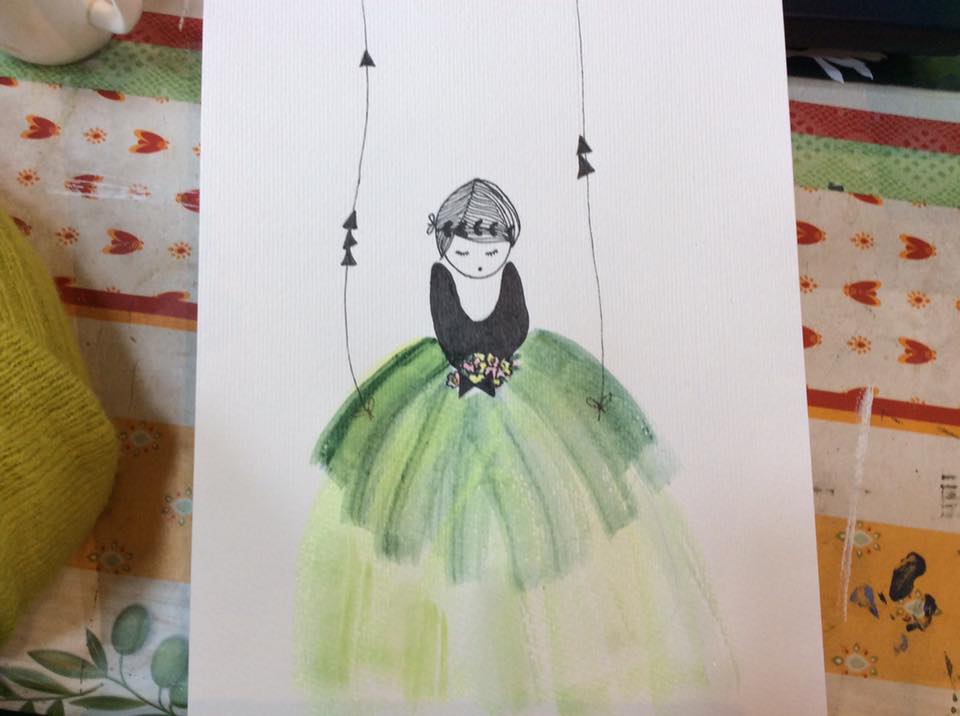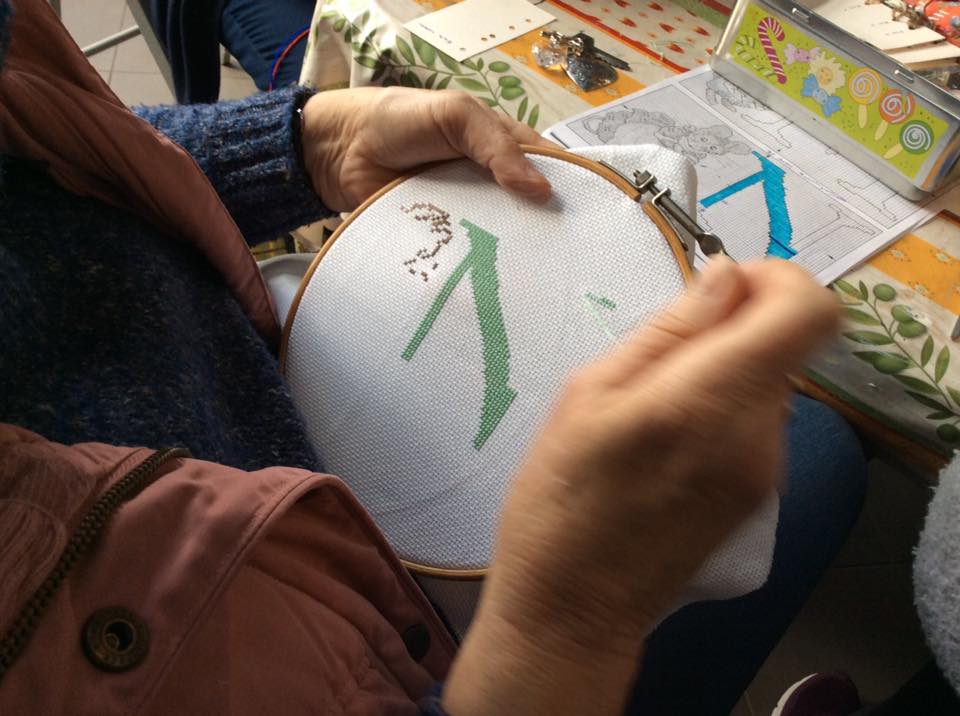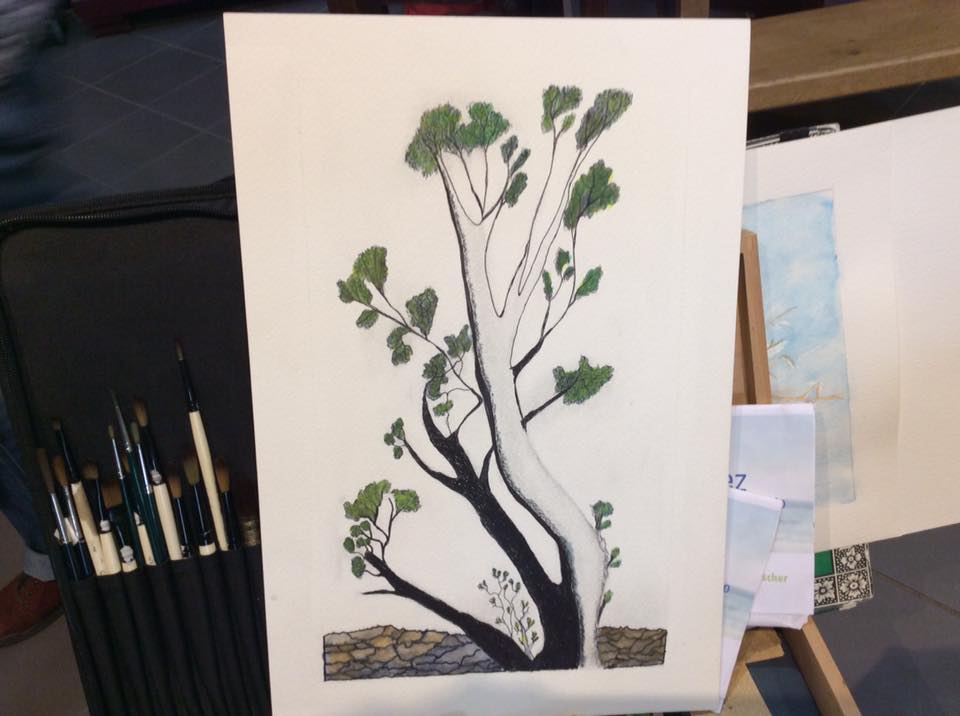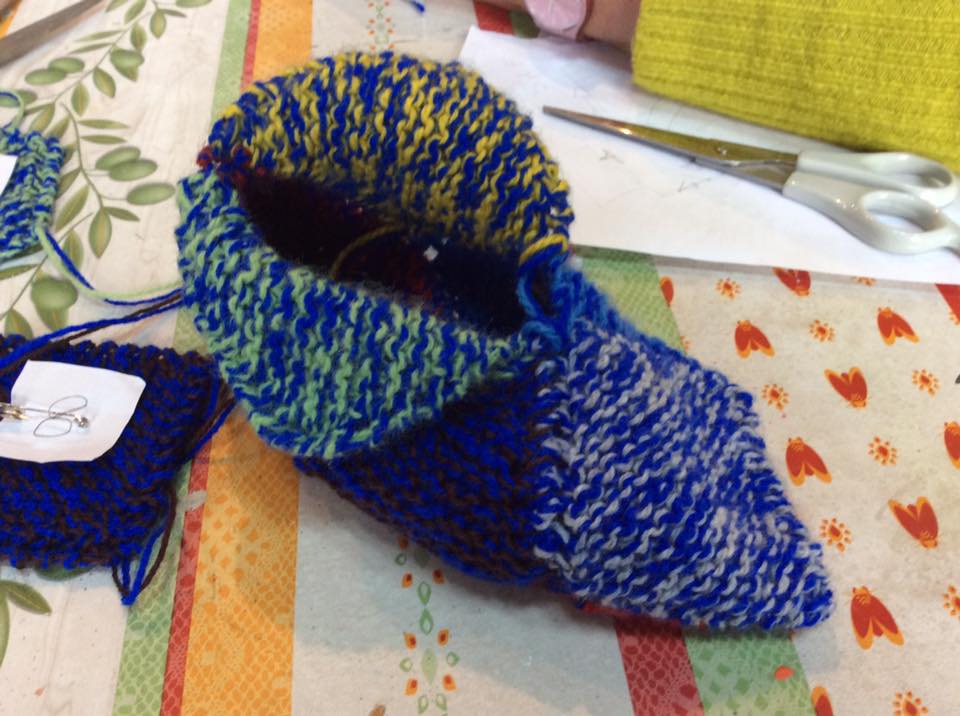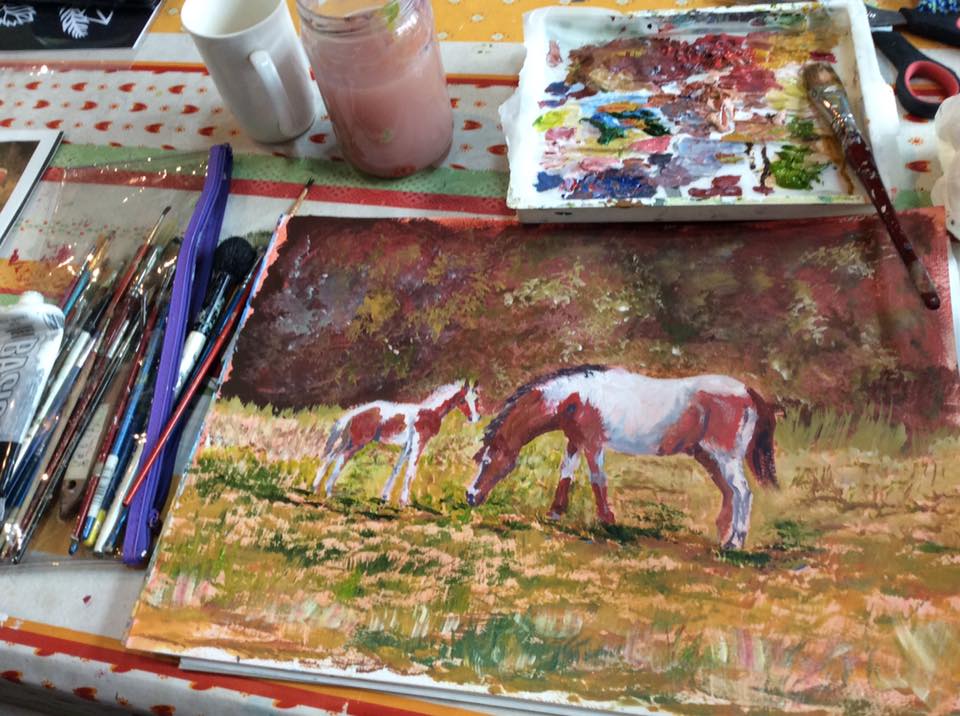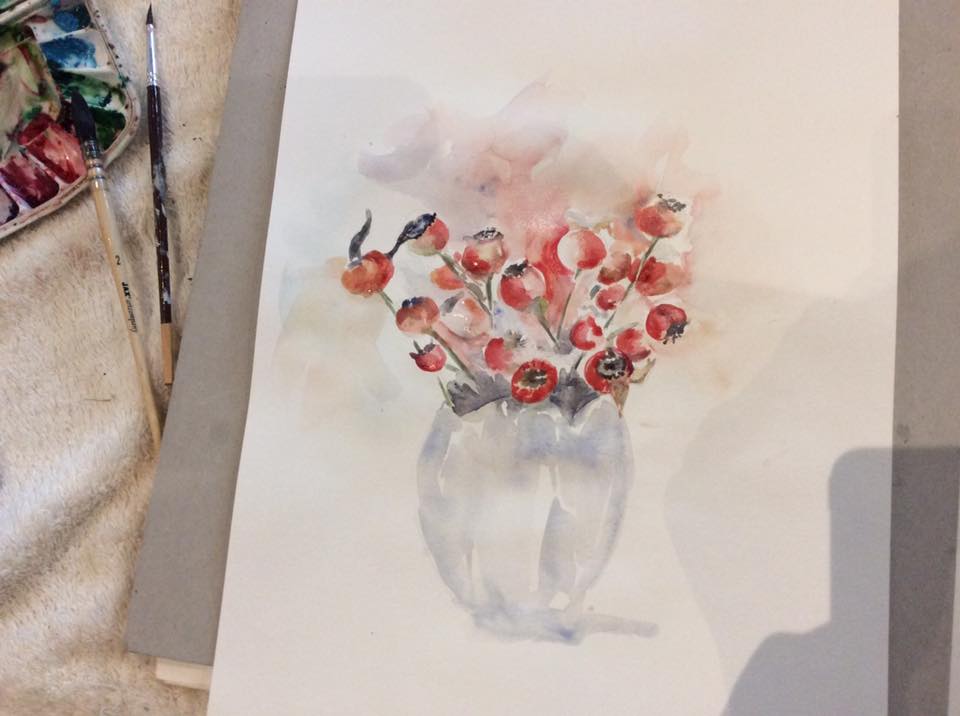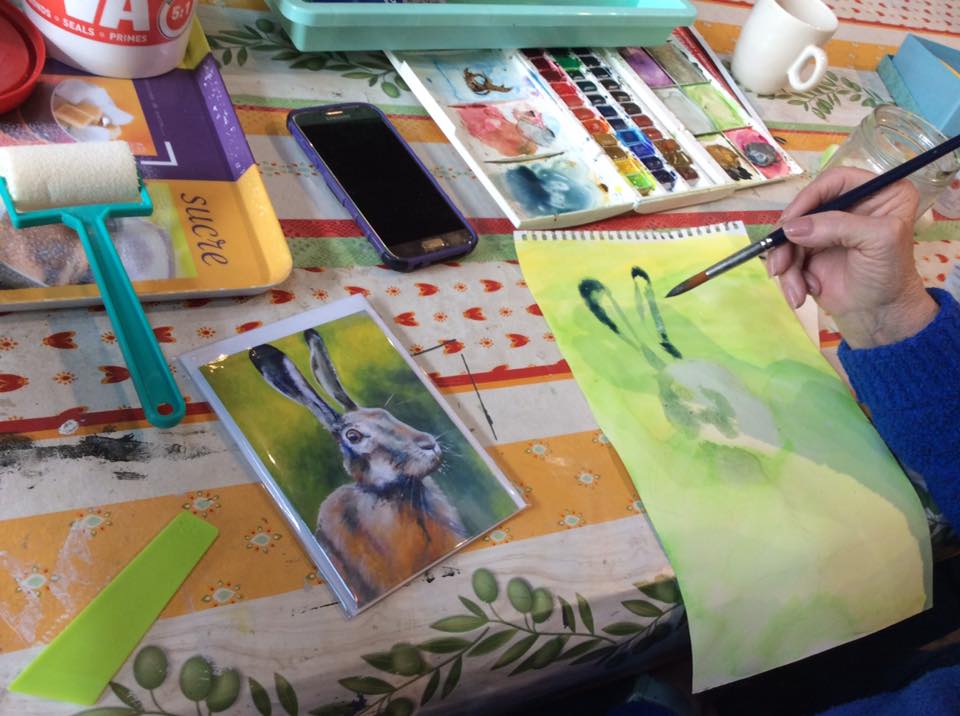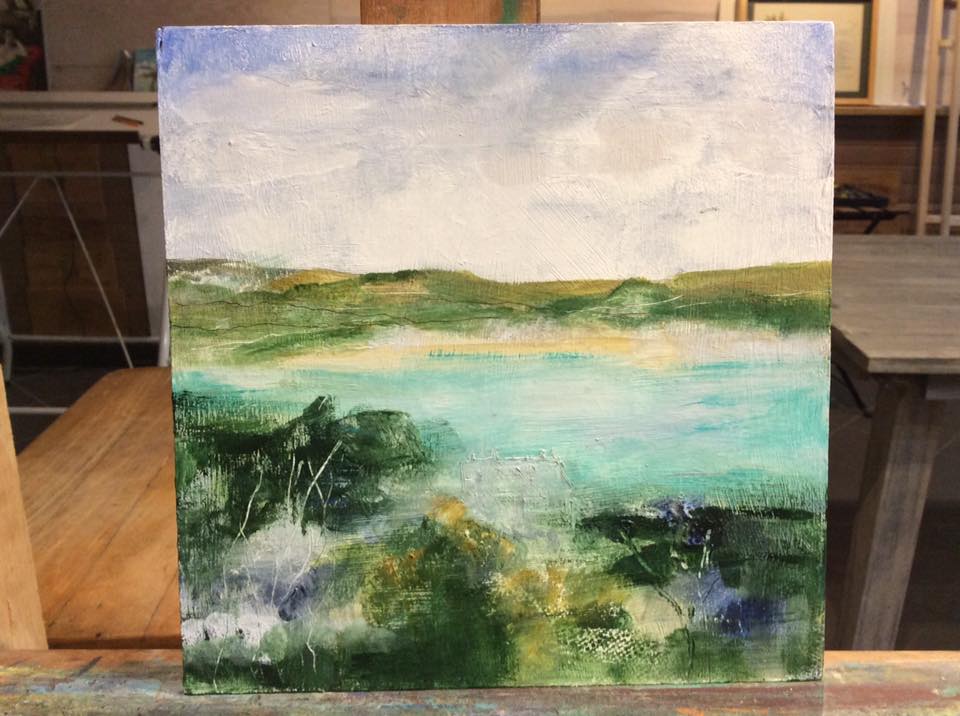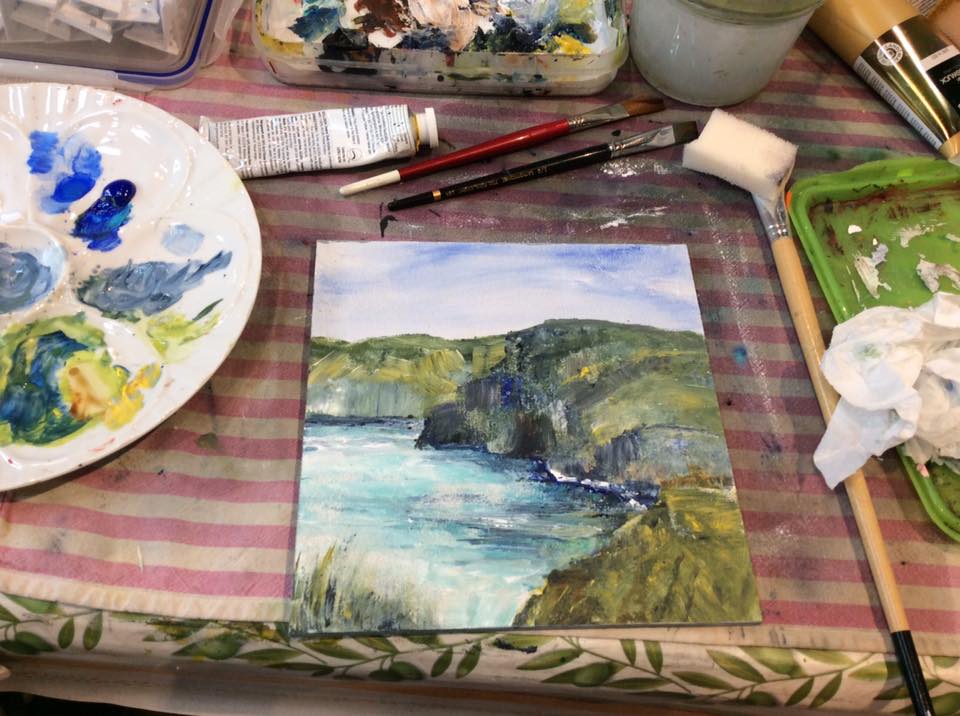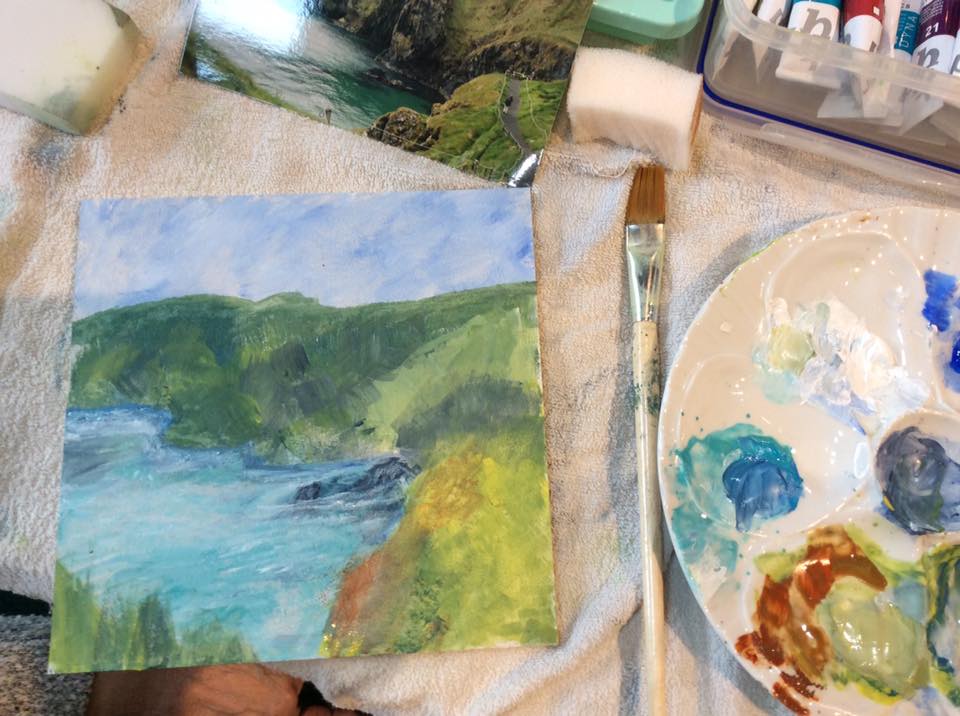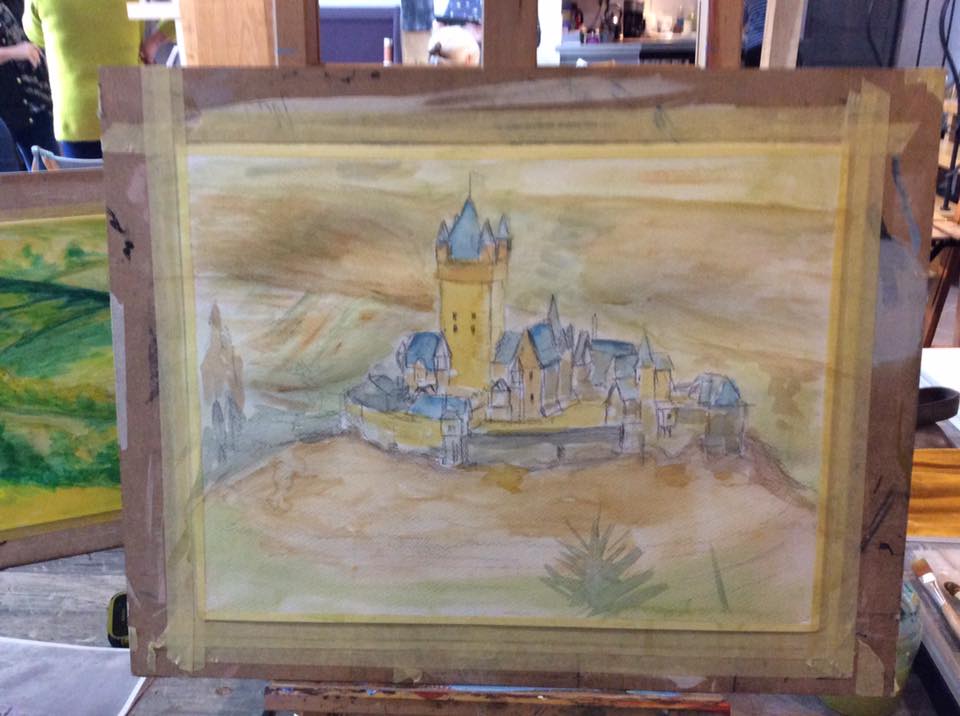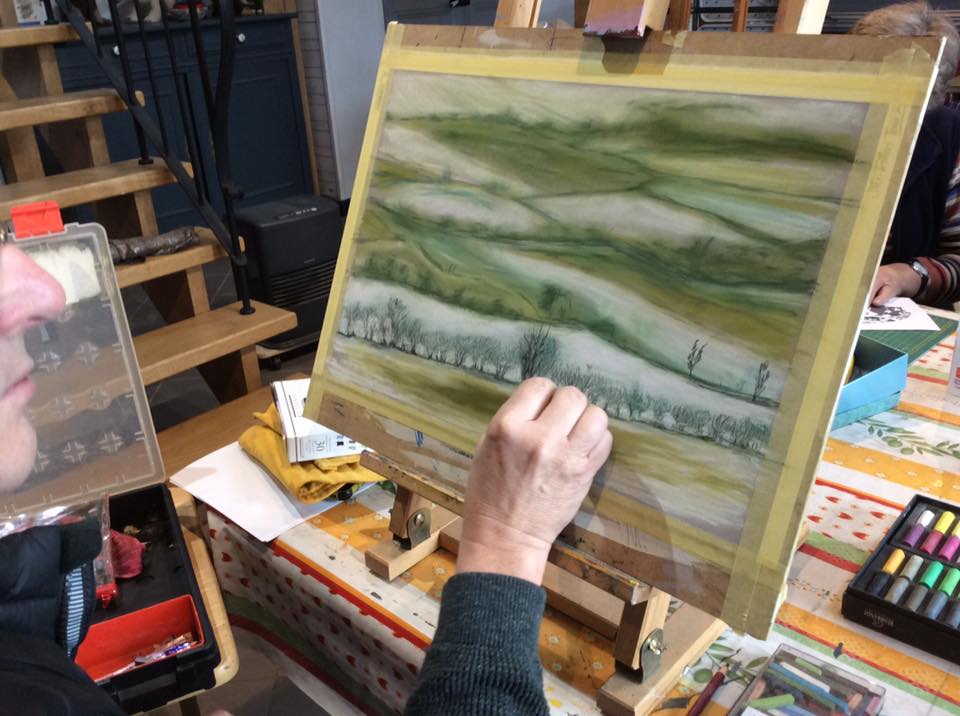 Happy New Year
We hope that everyone had a very lovely festive time and look forward to starting Jeudi Art again on Tuesday 21st January.
A variety of stuff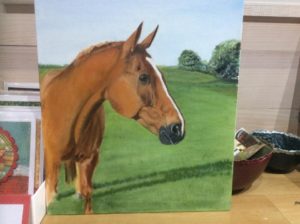 This painting is so realistic by Chris – it's her favourite subject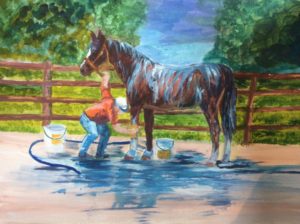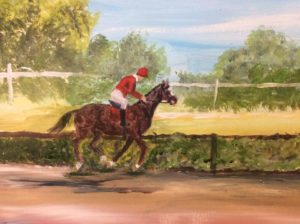 And another couple of horses, this time from Patrica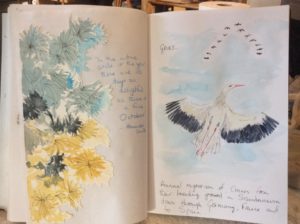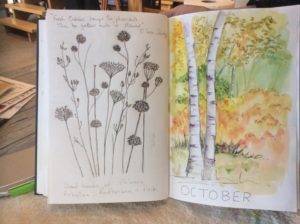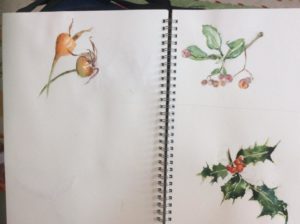 Some beautiful journal paintings from Dawn (F) and Frances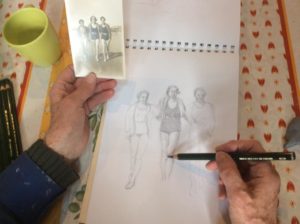 And from Dawn (S) a study of an old photograph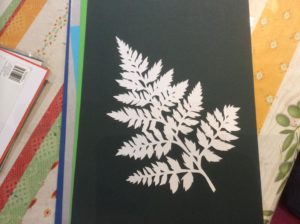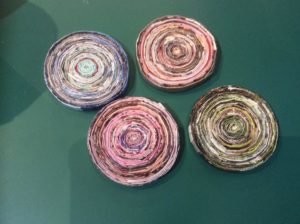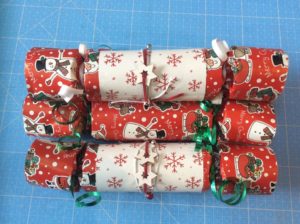 Some Christmas crackers and presents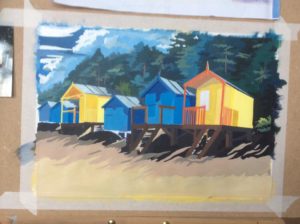 Steve is doing another gauche painting in the style of the old railway posters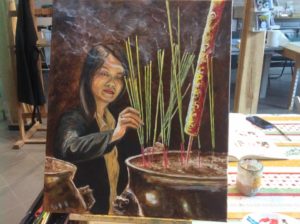 Colin has finished this beautiful painting
and another couple from Patricia
Another cartonnage workshop
This time we were making a pencil box. It was quite tricky but it has enthused us all to go on to make other boxes in different sizes. Watch this space
Exposition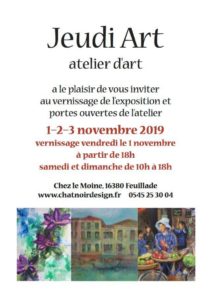 Last weekend we had an exhibition starting Friday evening with a vernissage and we were then open both Saturday and Sunday all day. We had over 80 visitors and although not very much was sold, the enthusiasm and praise for the work was overwhelming. On Saturday afternoon Jenny Gilbert rounded up her poets and they did a recital. It was fantastic.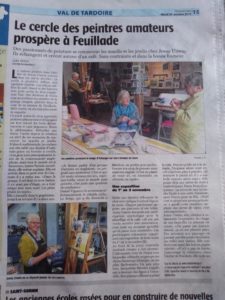 Earlier in the week an article about the group appeared  in the local paper. All in all it was a great success despite the awful weather.
Here are pictures of the barn before anyone arrived