A beautiful painting by Jan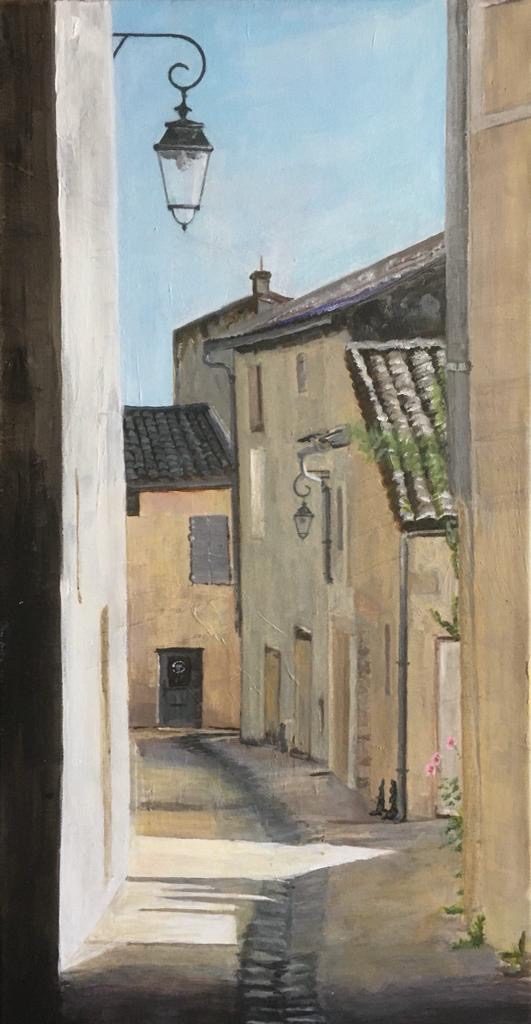 A new start
A disjointed start to the New Year as no sooner had we started than we closed for two weeks so that we could travel to England to celebrate the Christmas we were denied in December. But here we are again raring to go.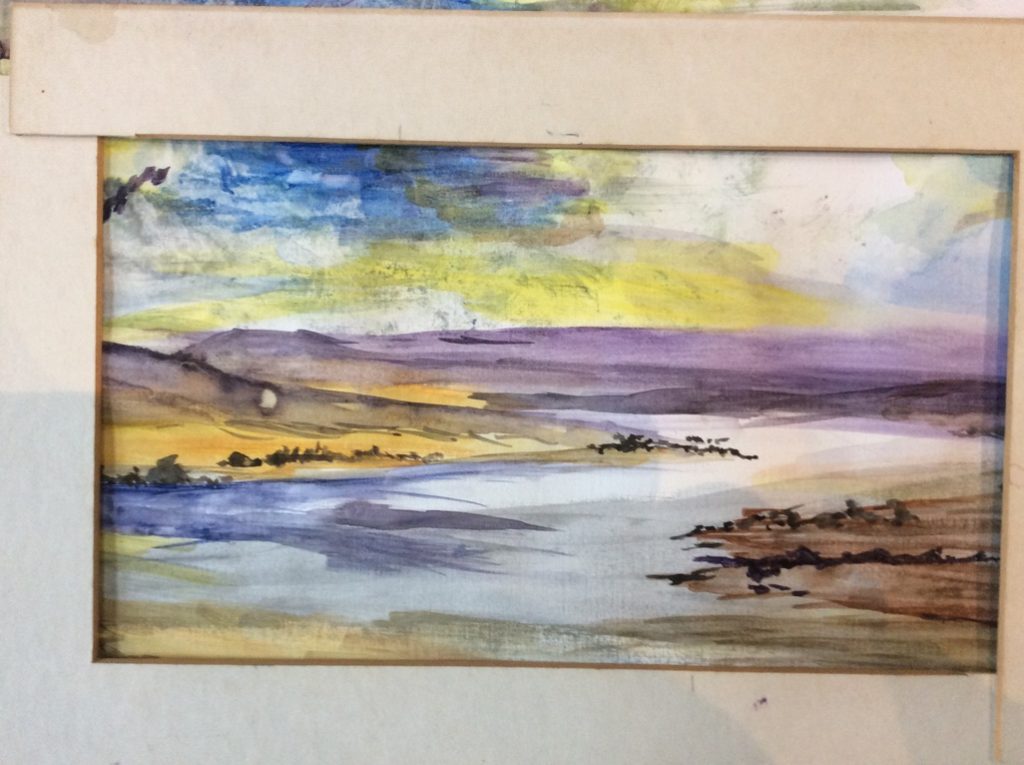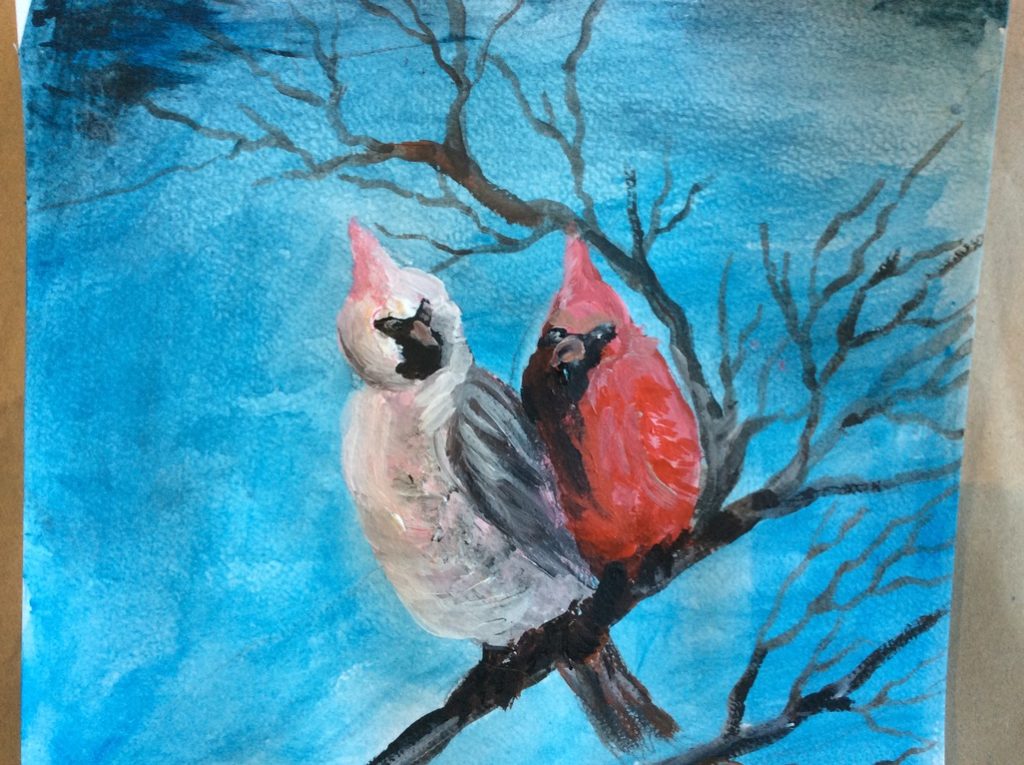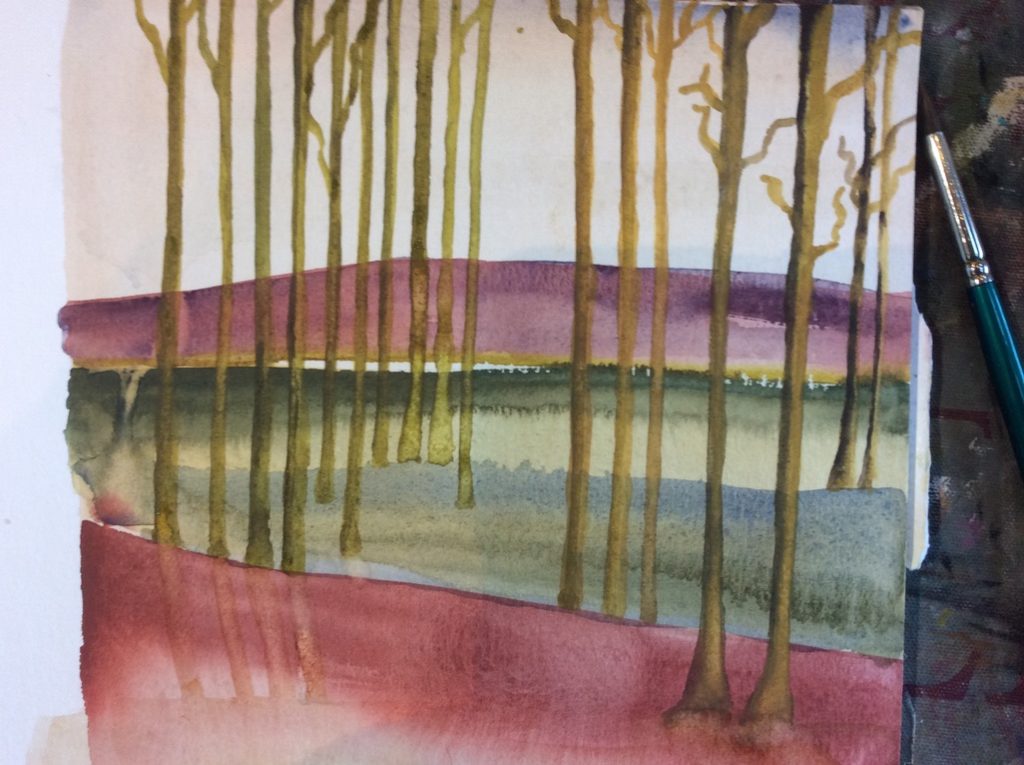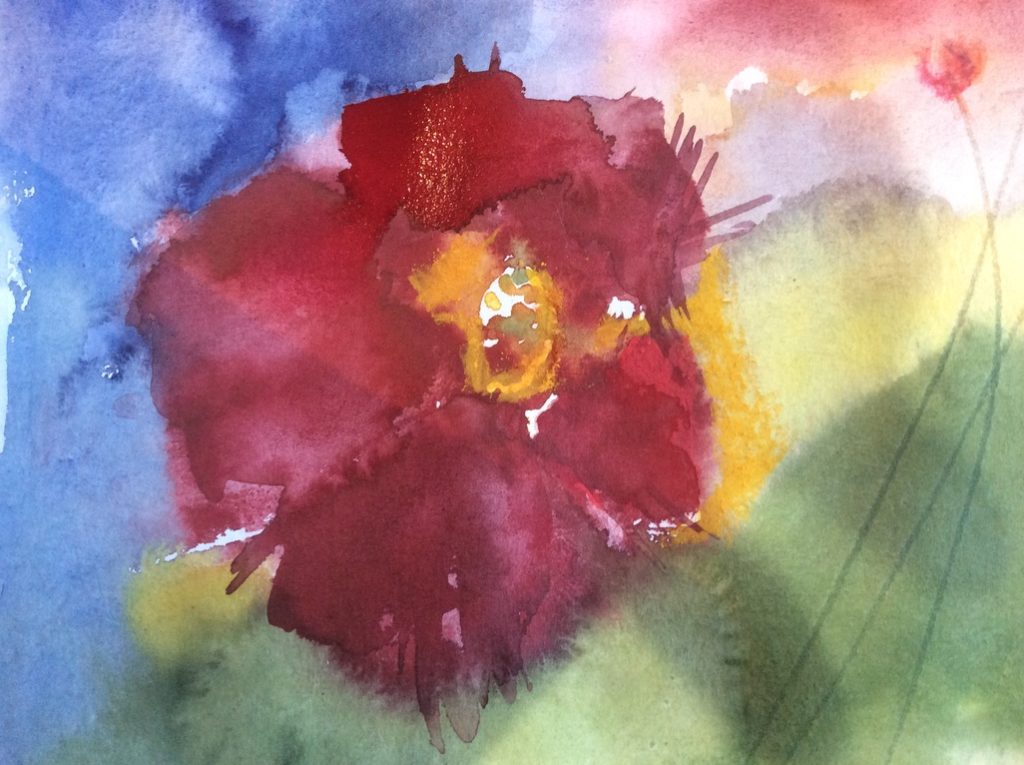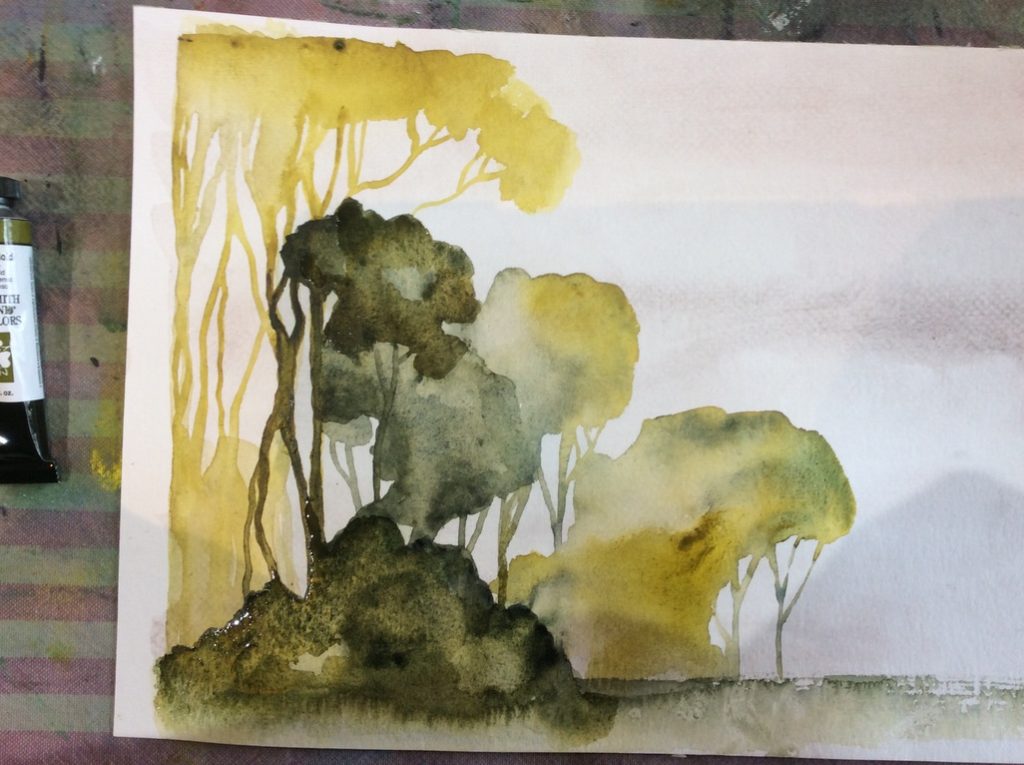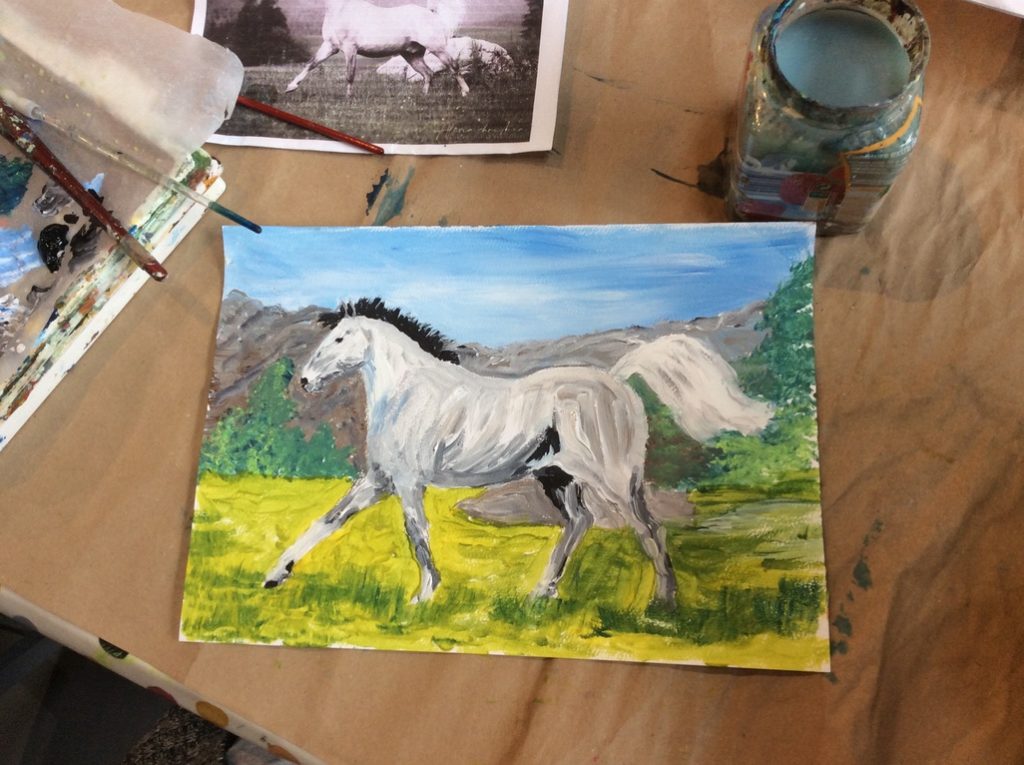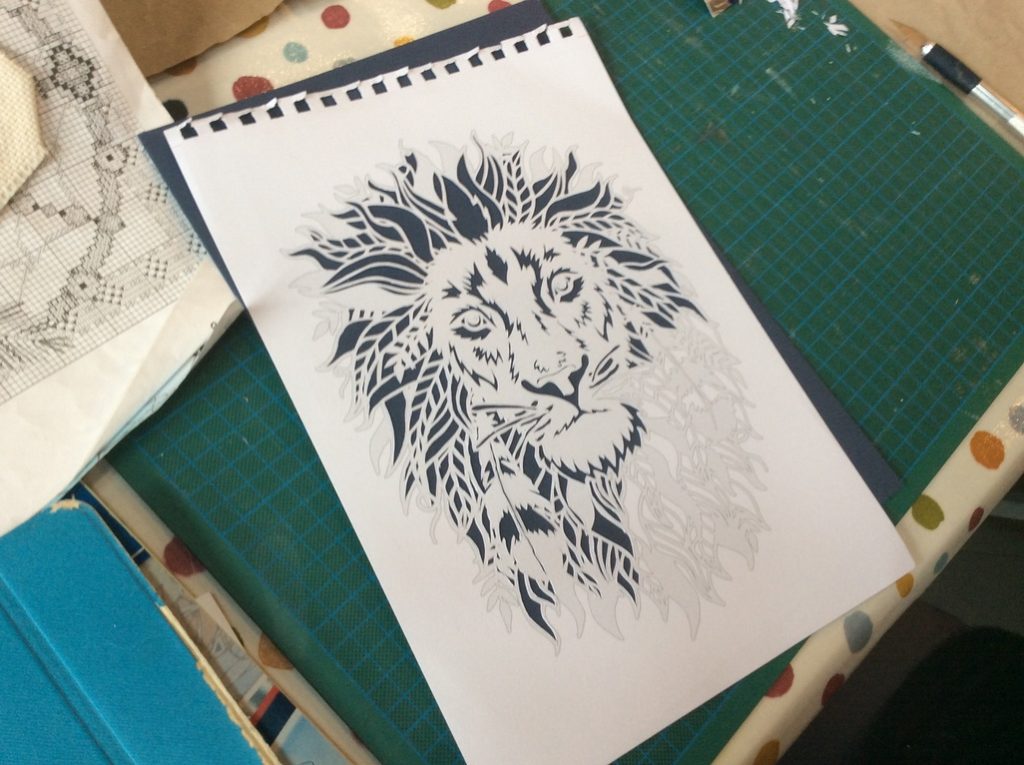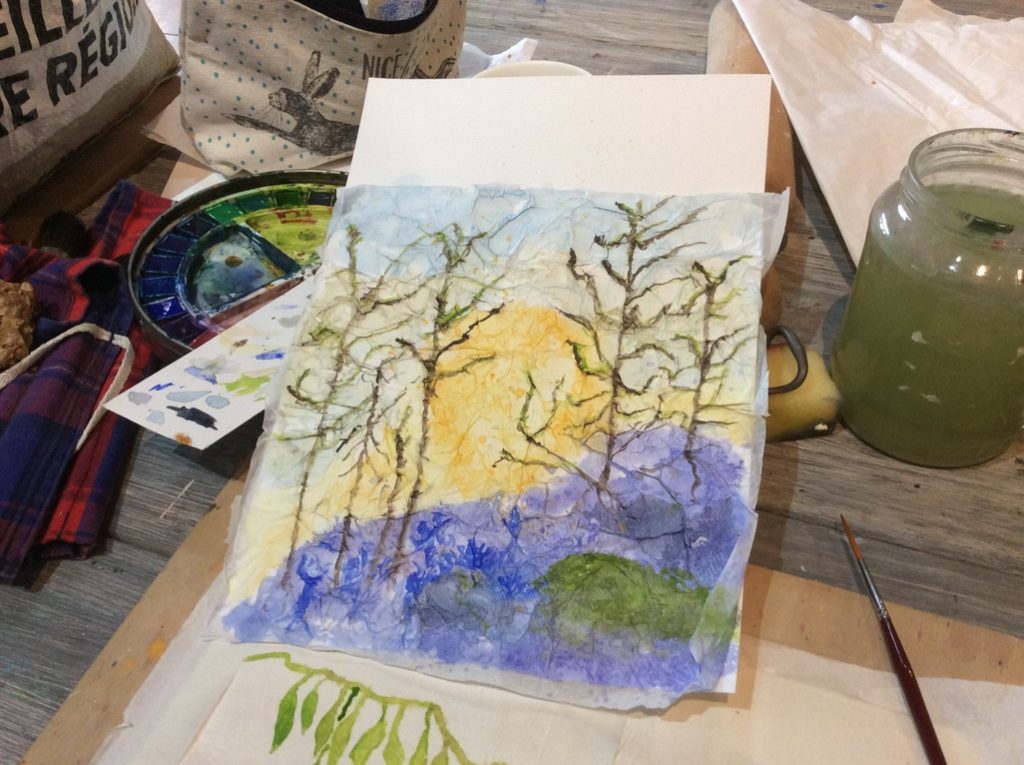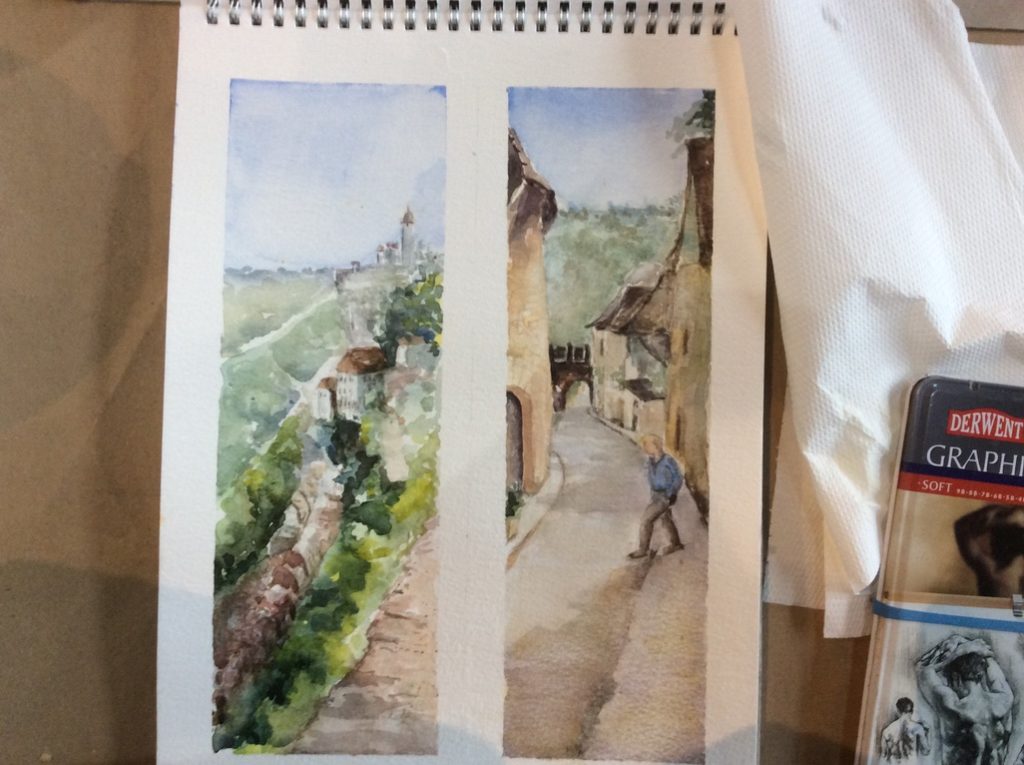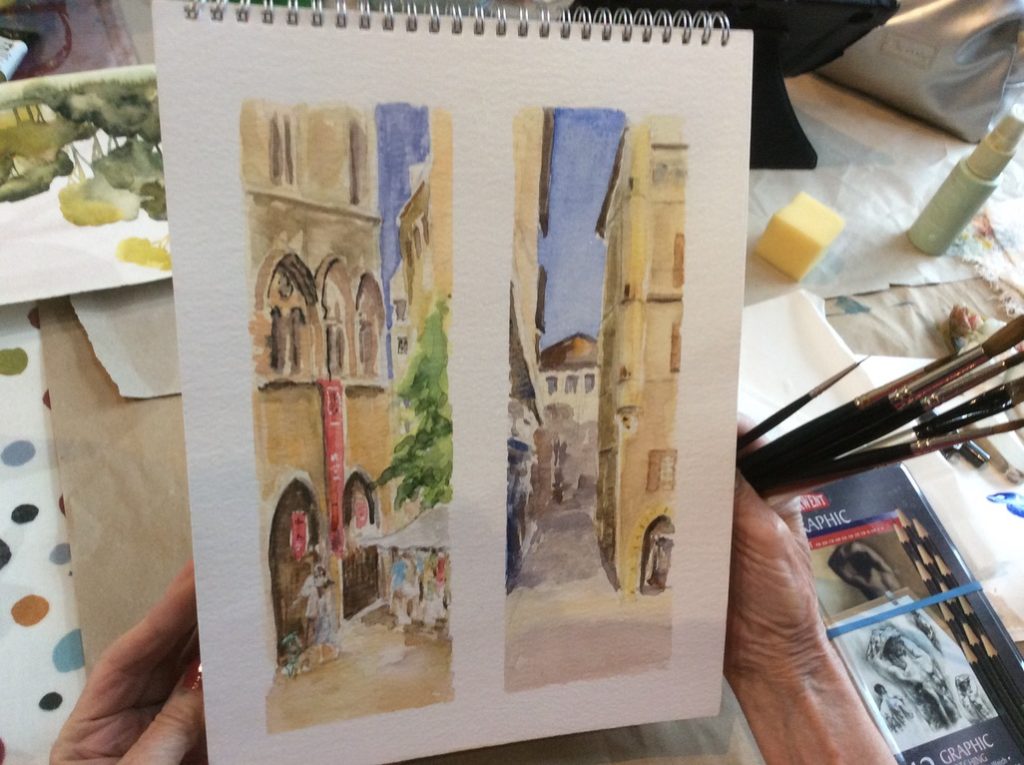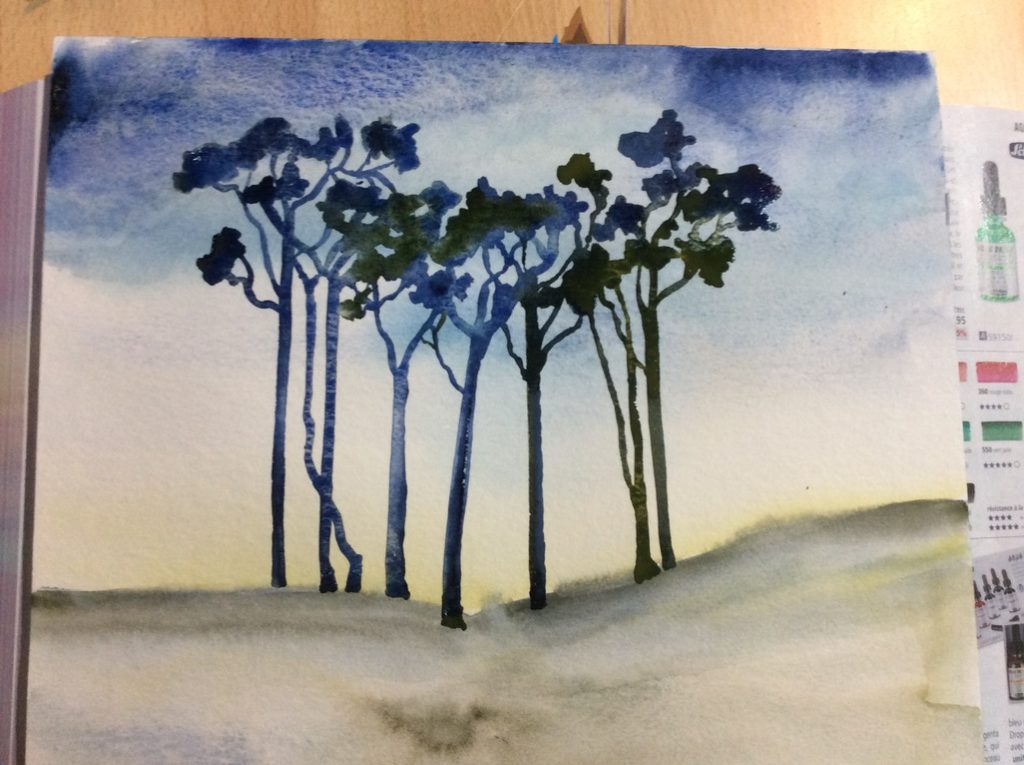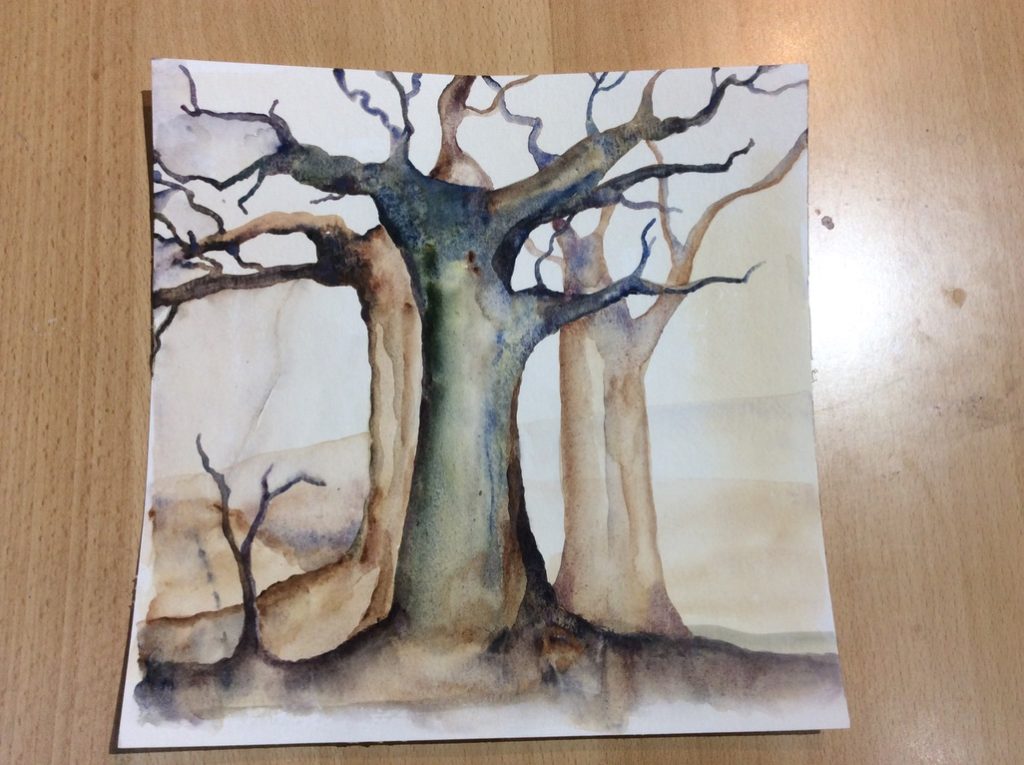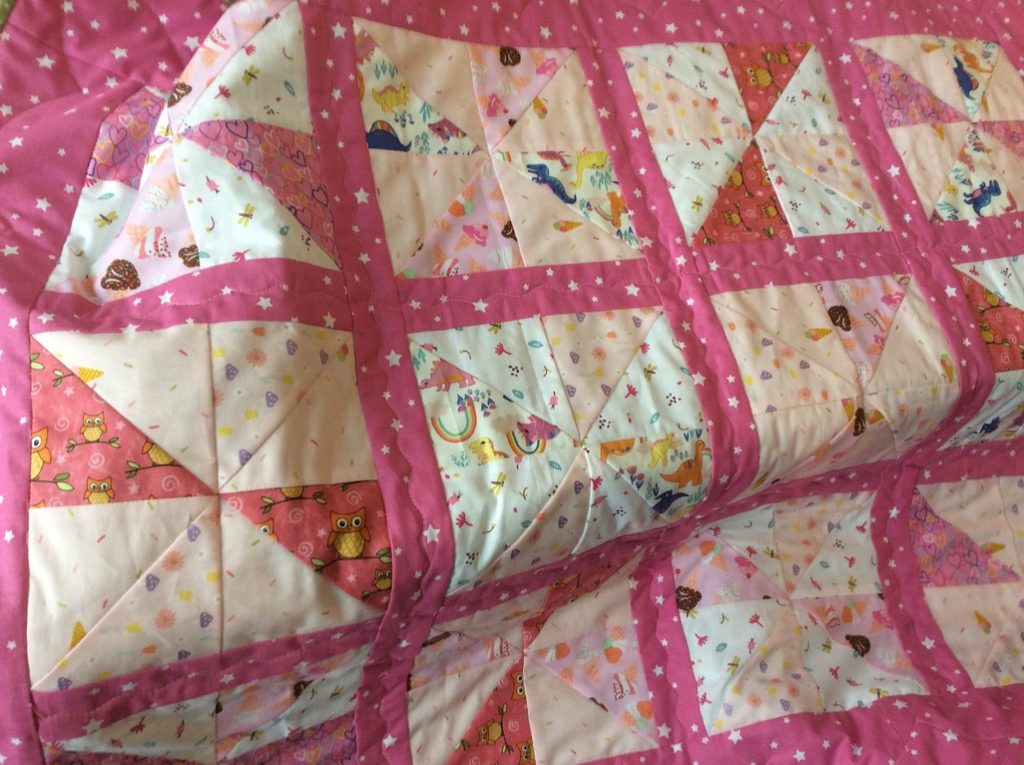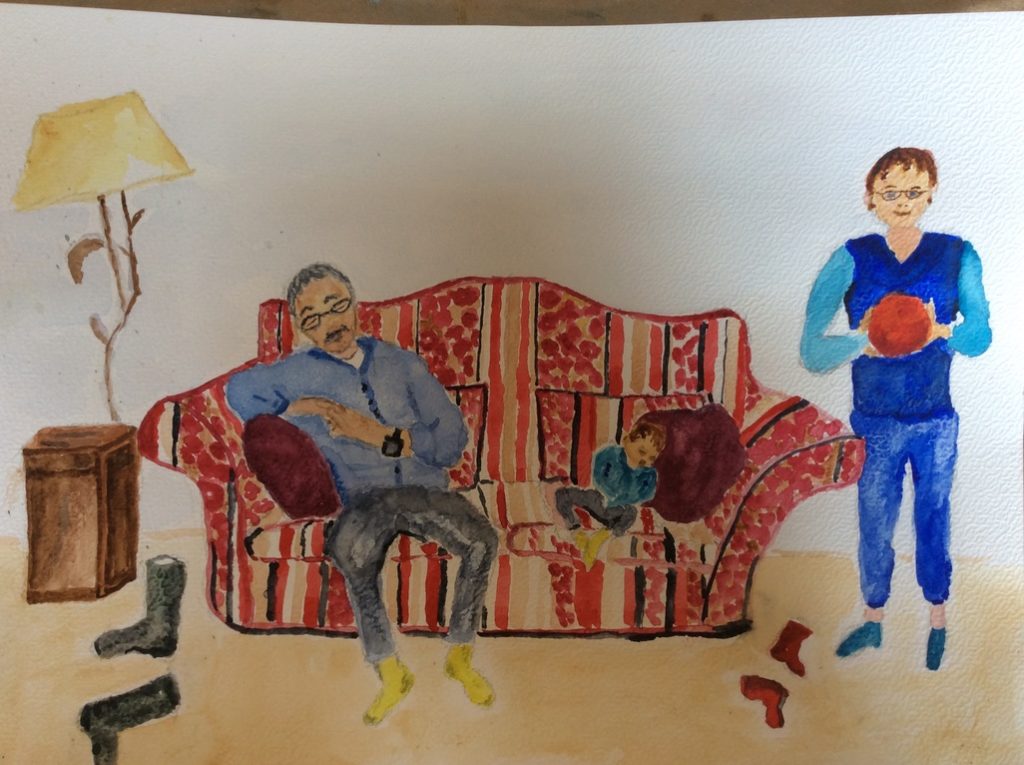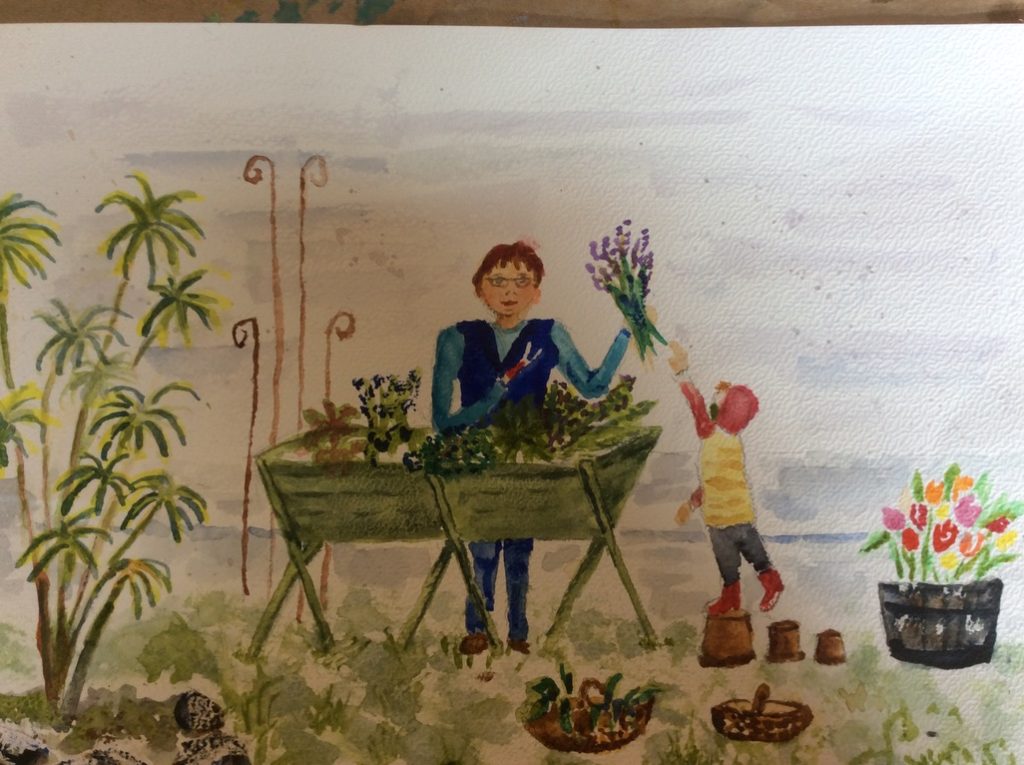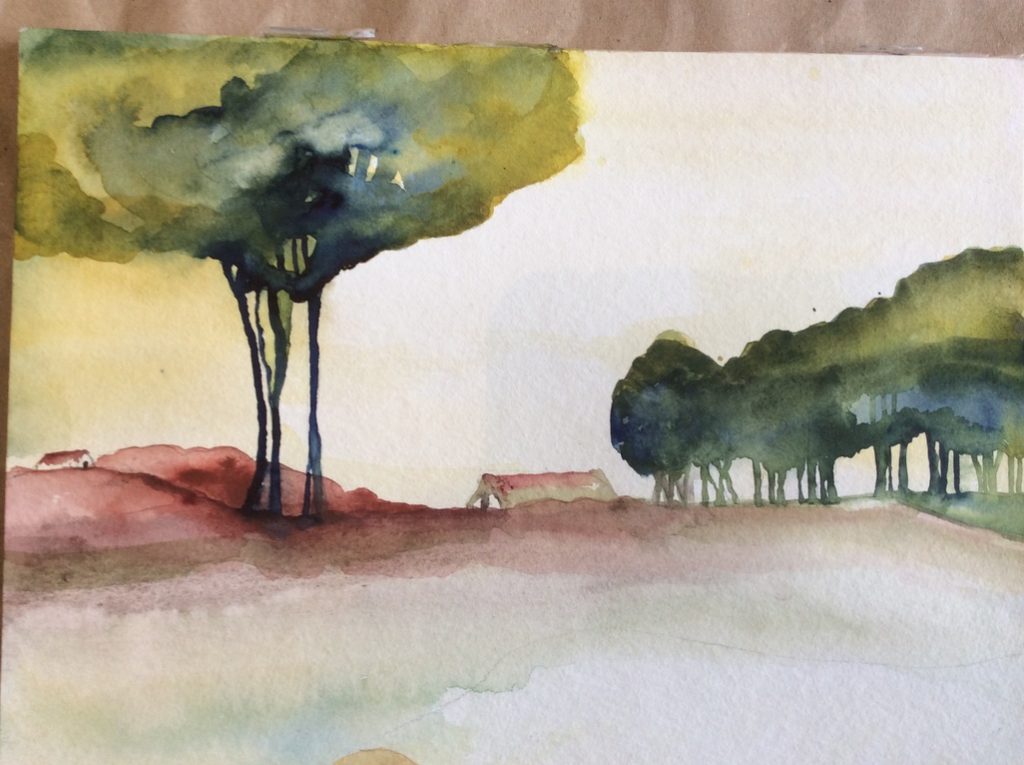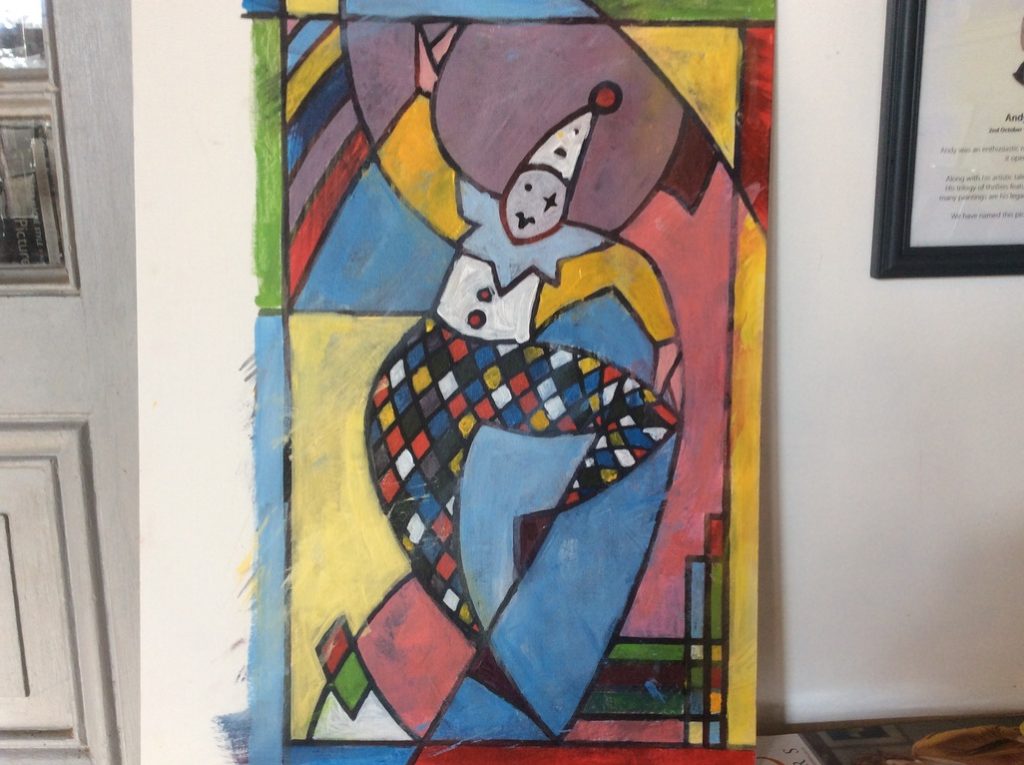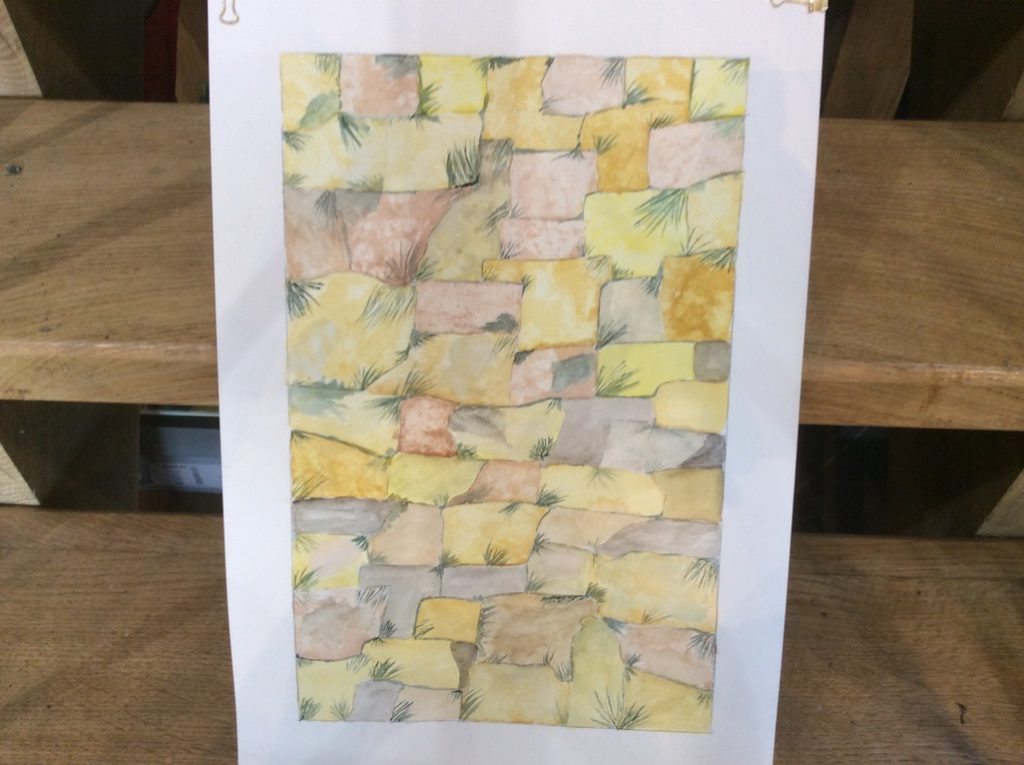 bonne fin d'année
Well, this strange year ended with a plop. Looking forward to more positivity in 2022. Here are a few paintings that slipped through the net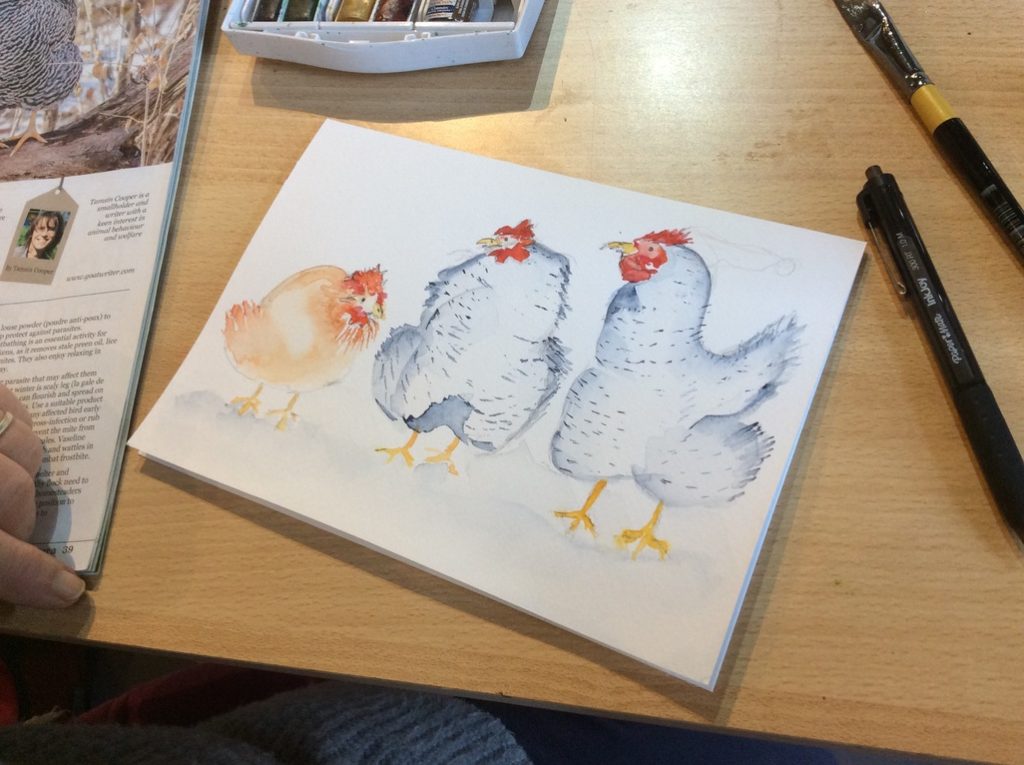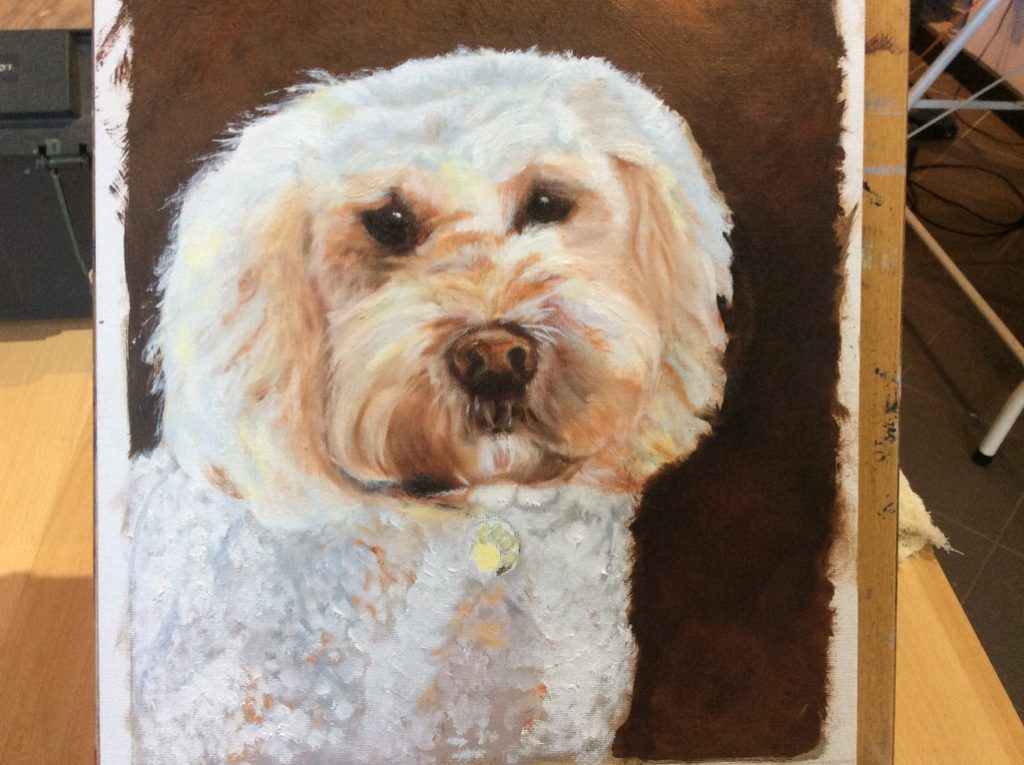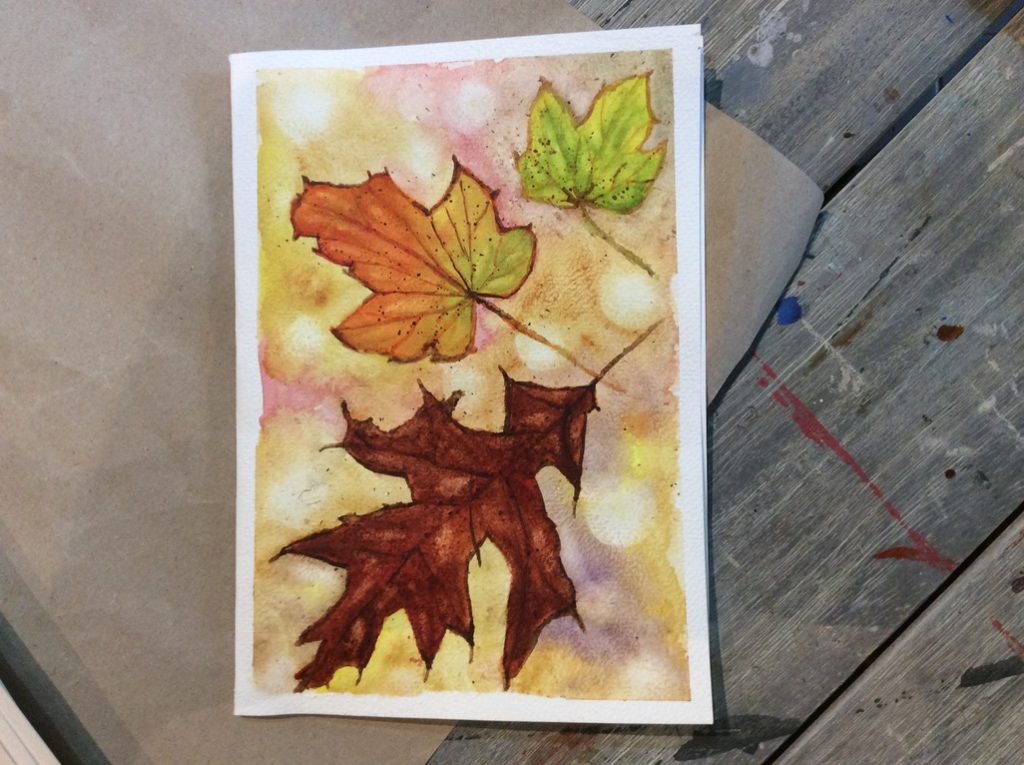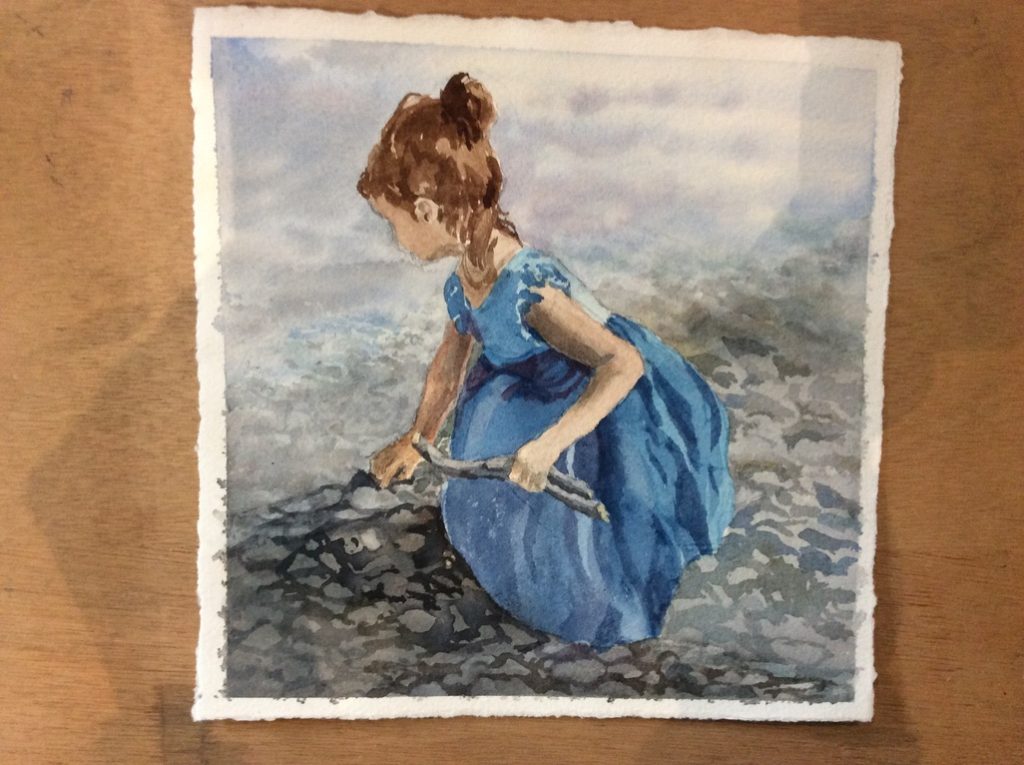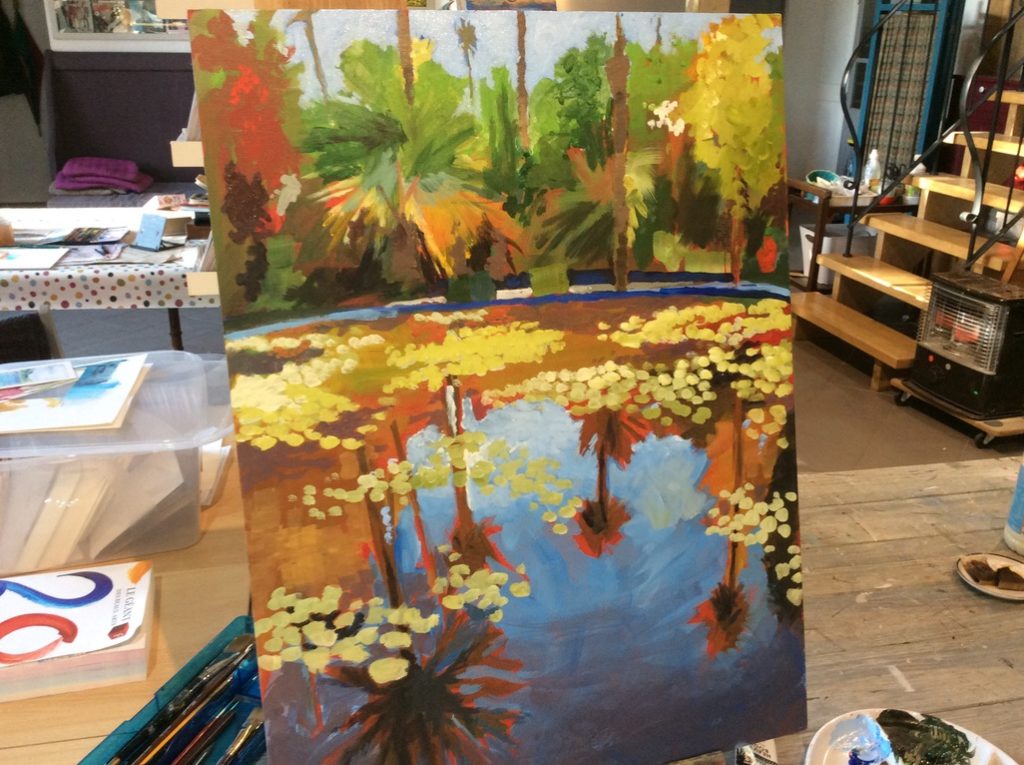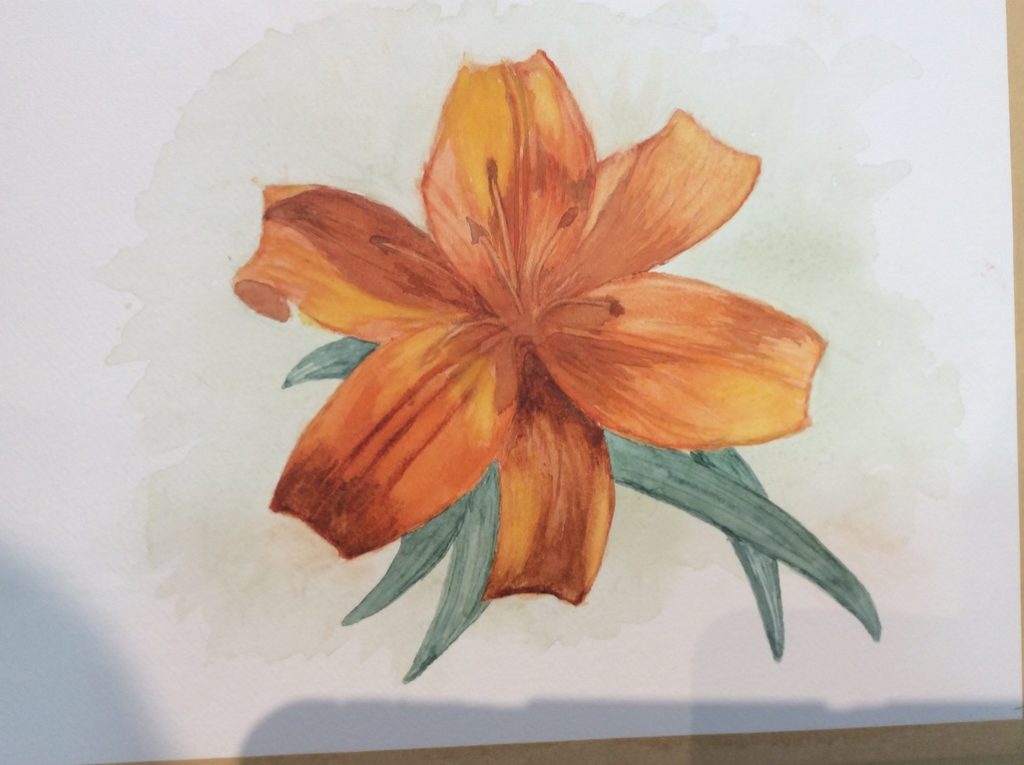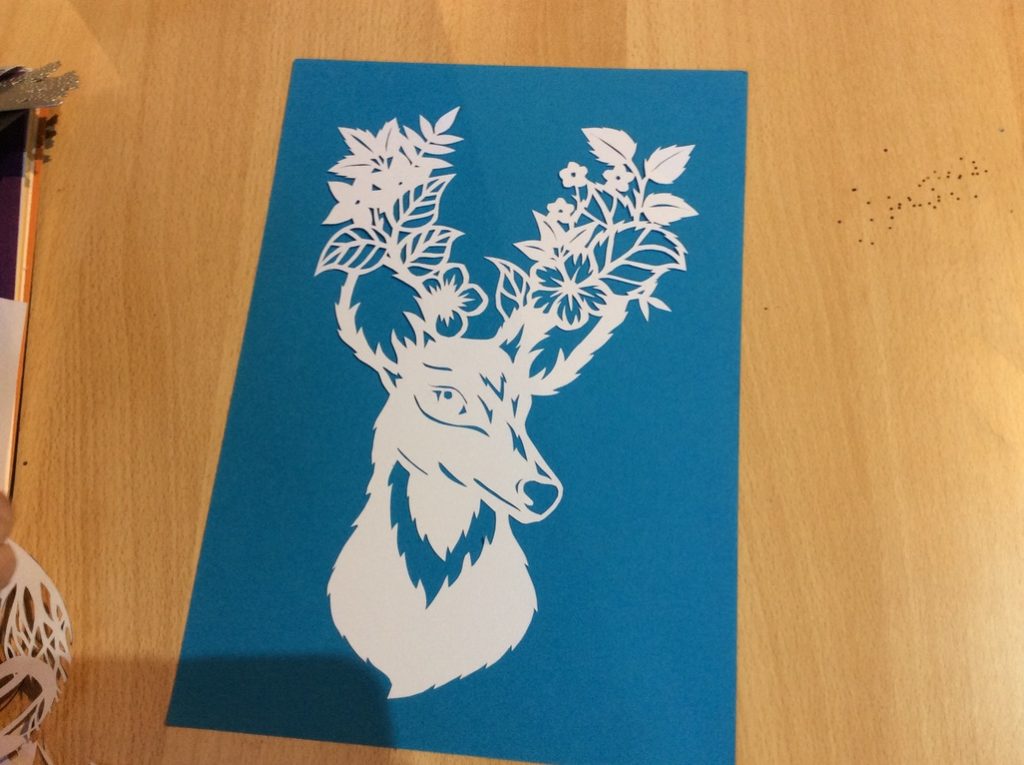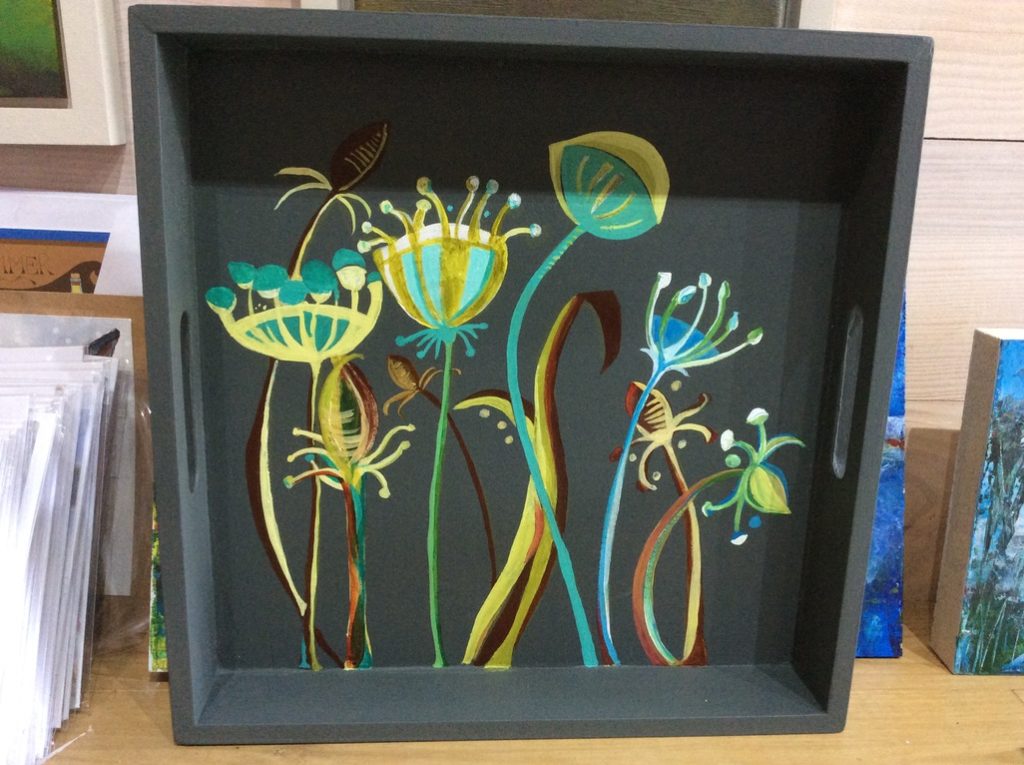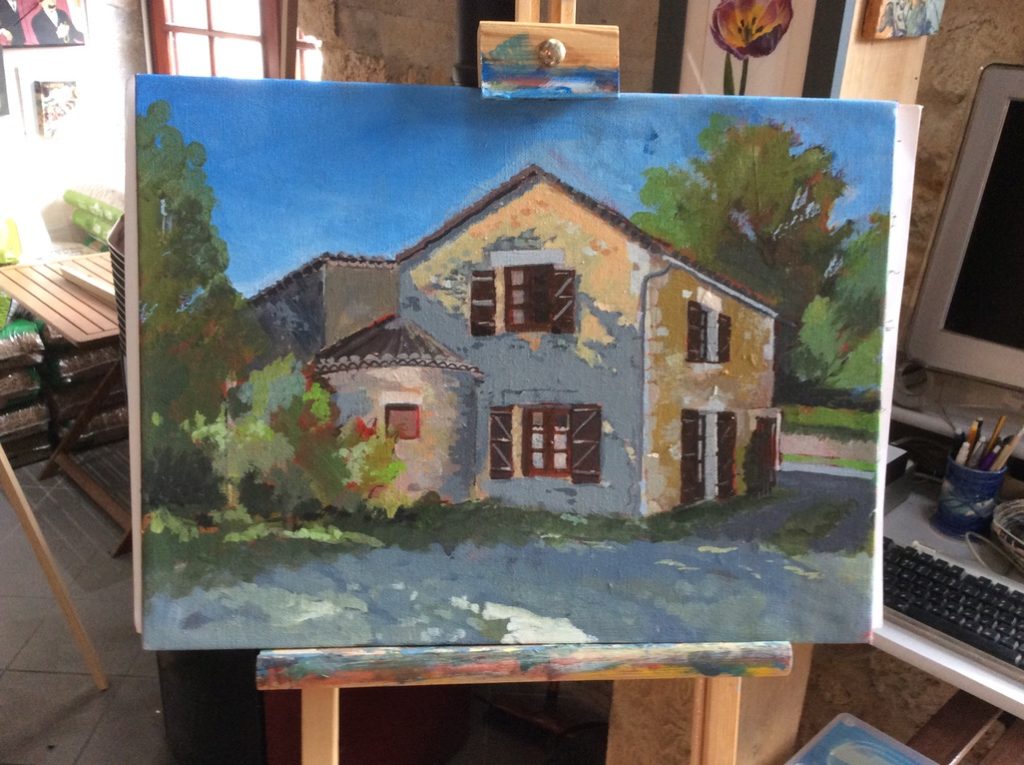 We also made the papers again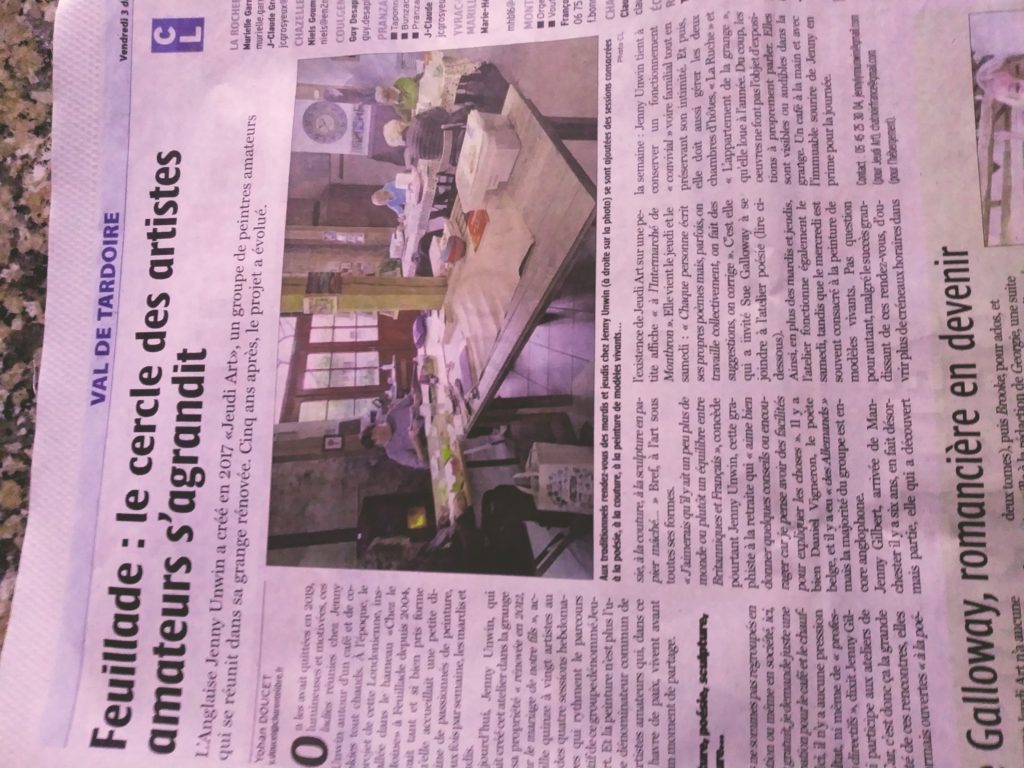 In the style of Rebecca Haines
Lots of sewing
We have a new member, Jacqueline, who comes to sew and she also brings in lots of wonderful projects to inspire us all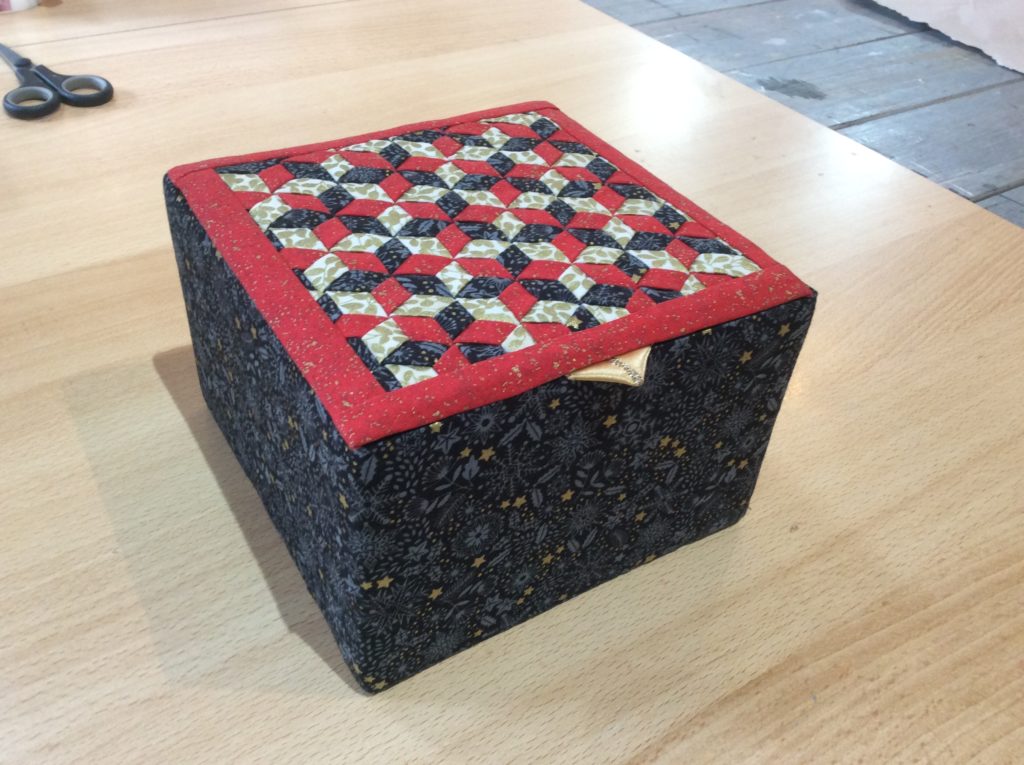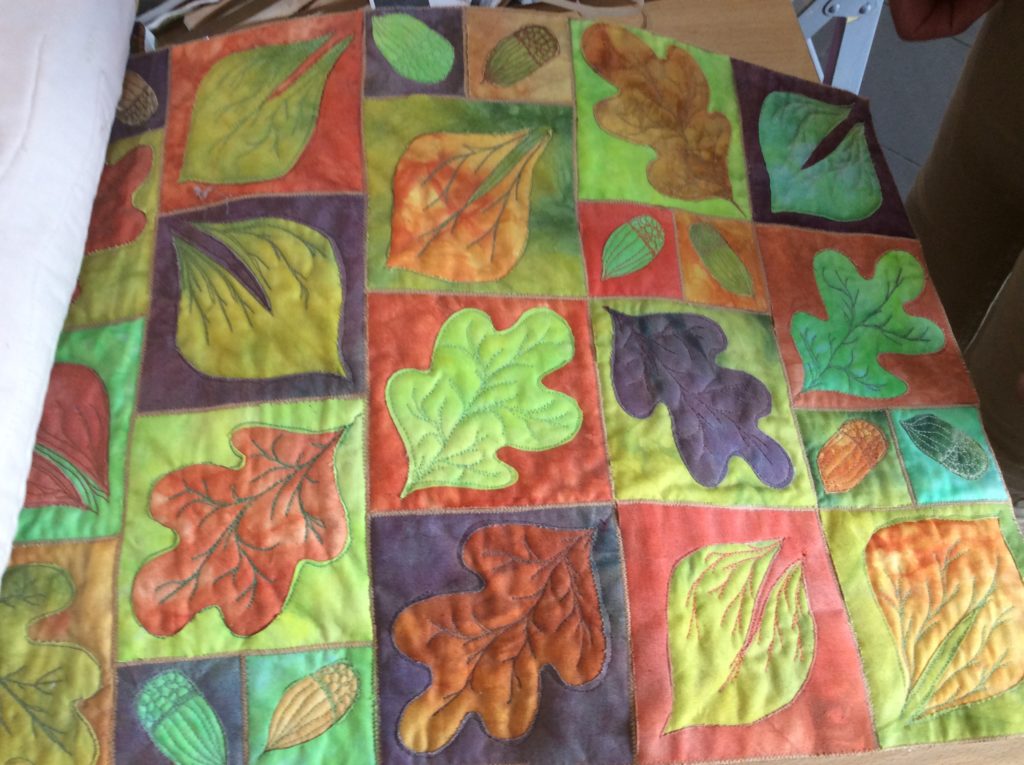 At last
We had a visit last week from Birgitta. She used to come to Jeudi Art before returning to Germany to live. "Yes", I agreed, it had been a long time since my last post so, here it is – at last.
22 September 2021.
Daniel has been a long standing member and he does lots of different paintings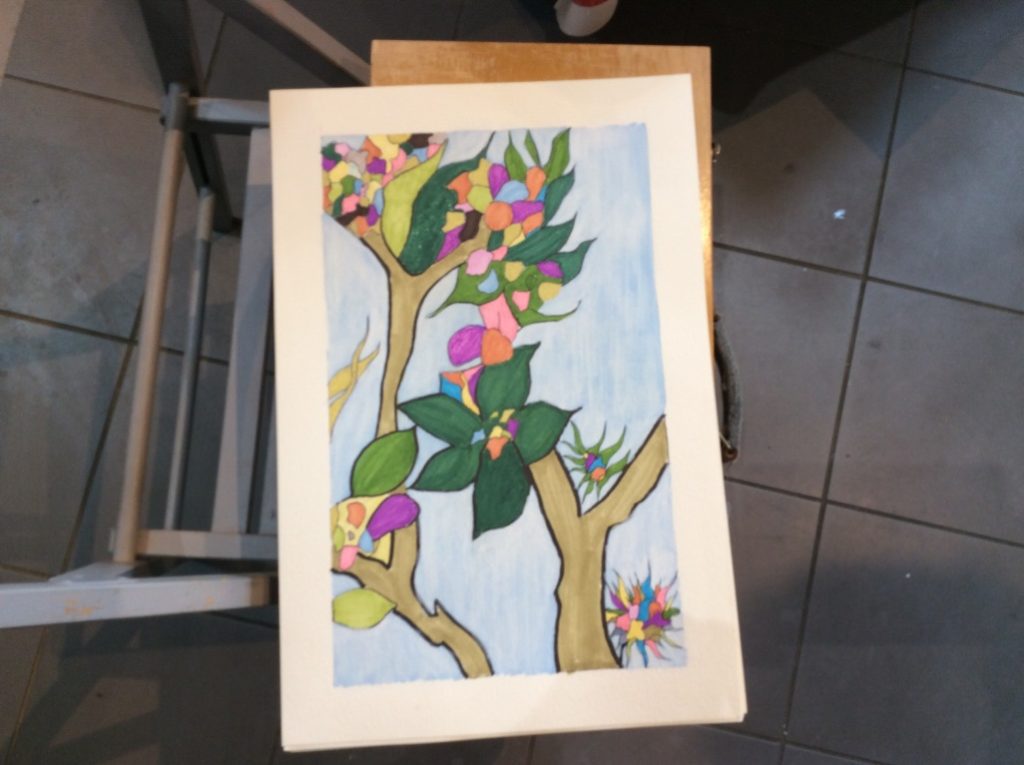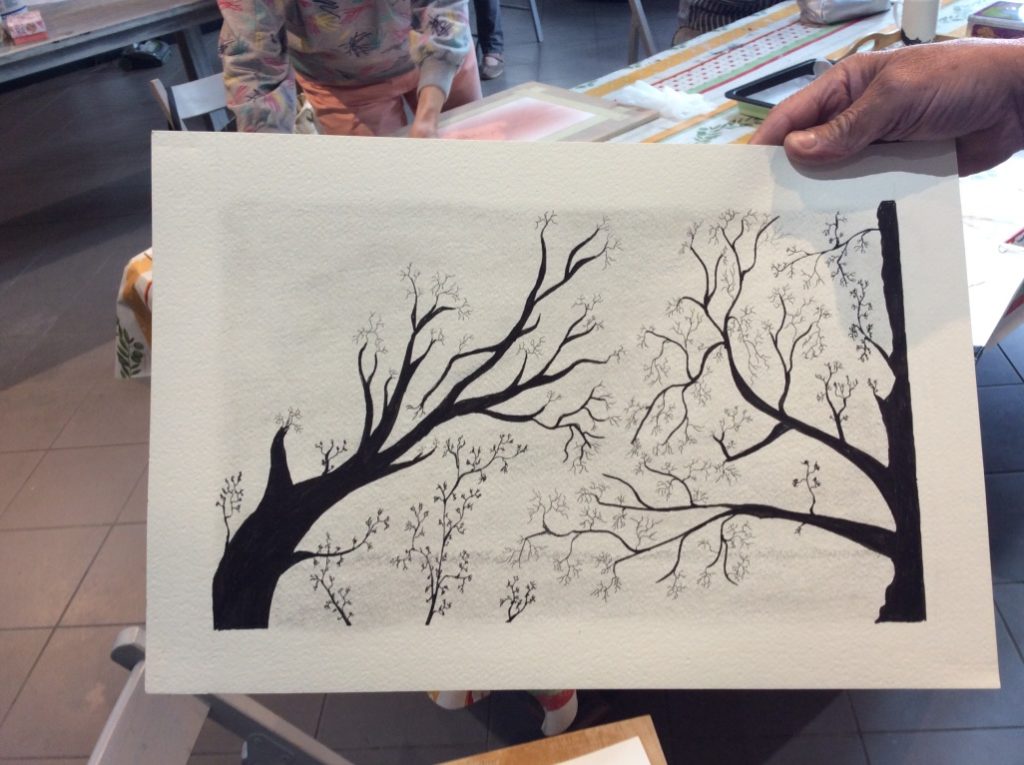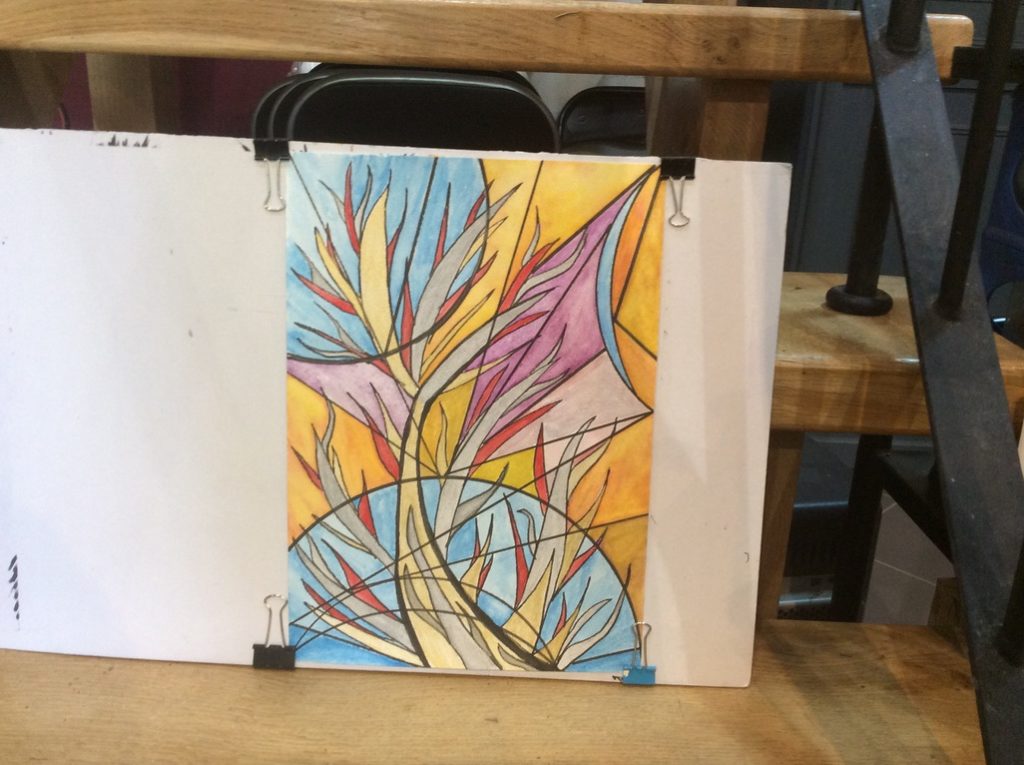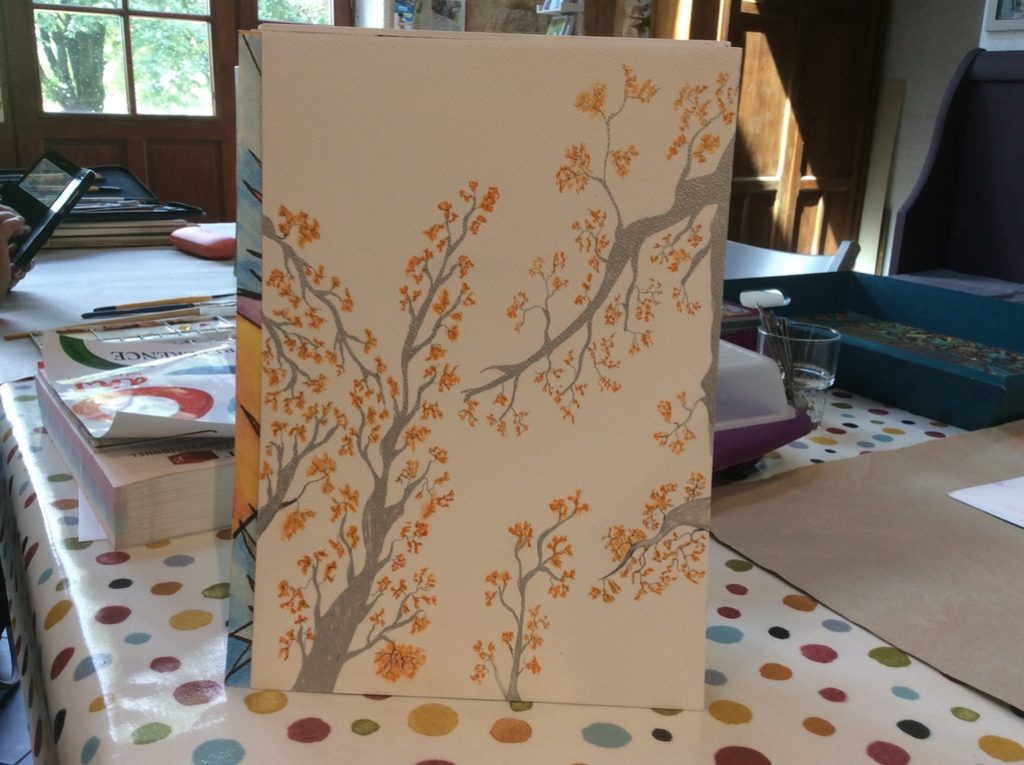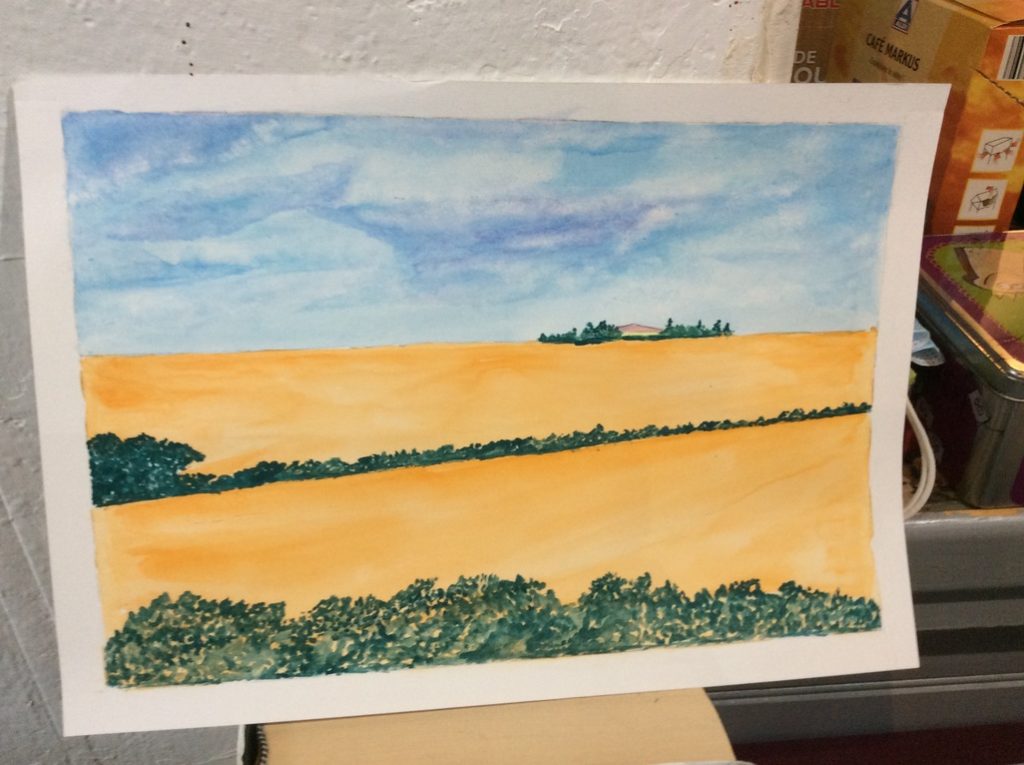 Also, Patricia is very prolific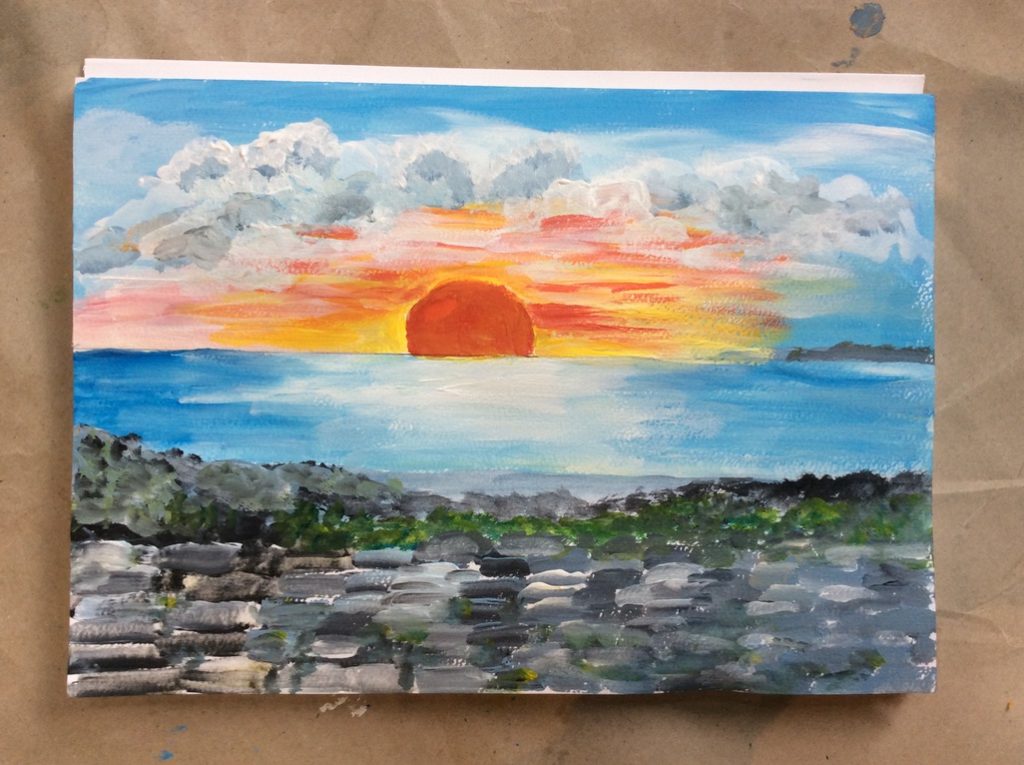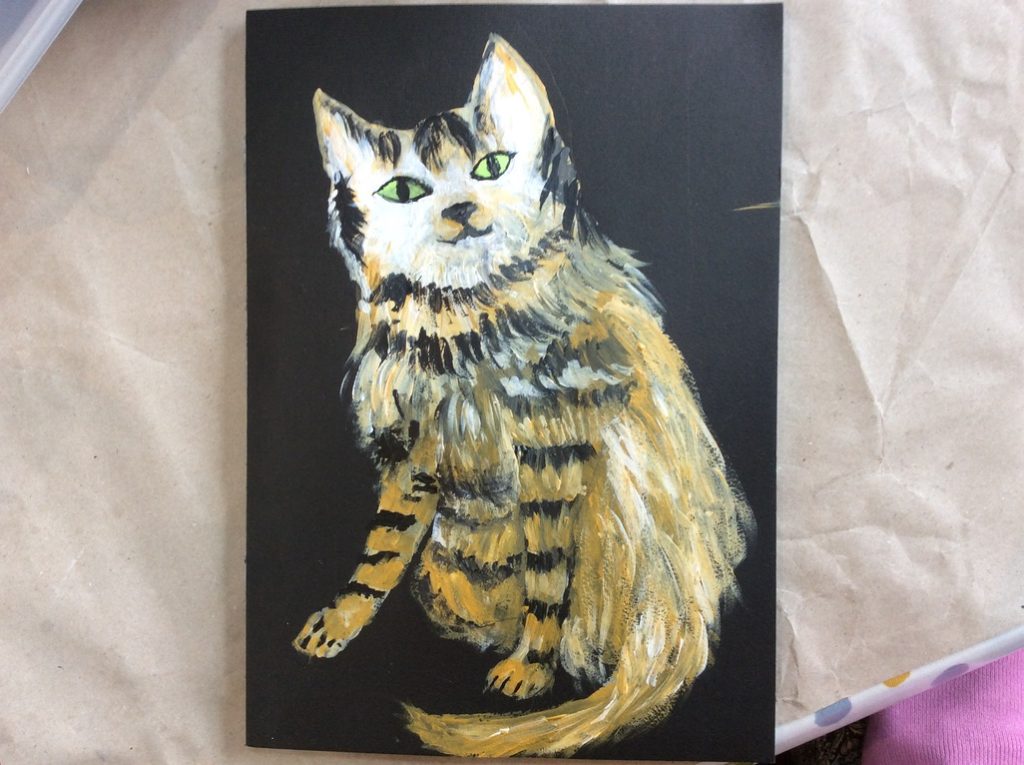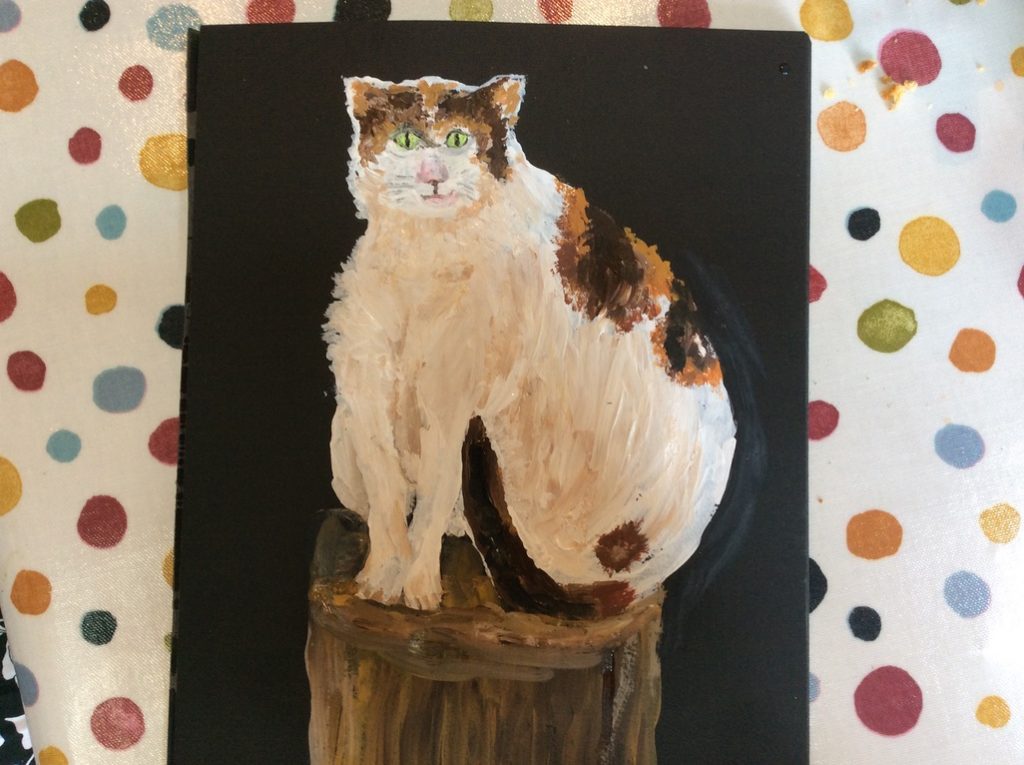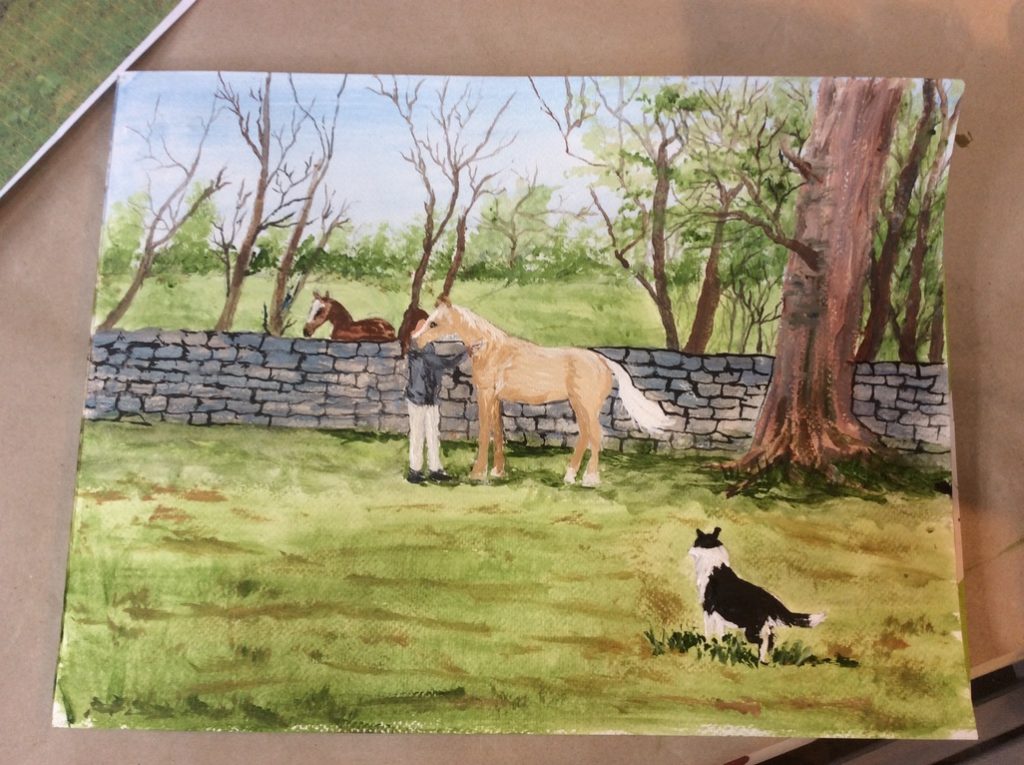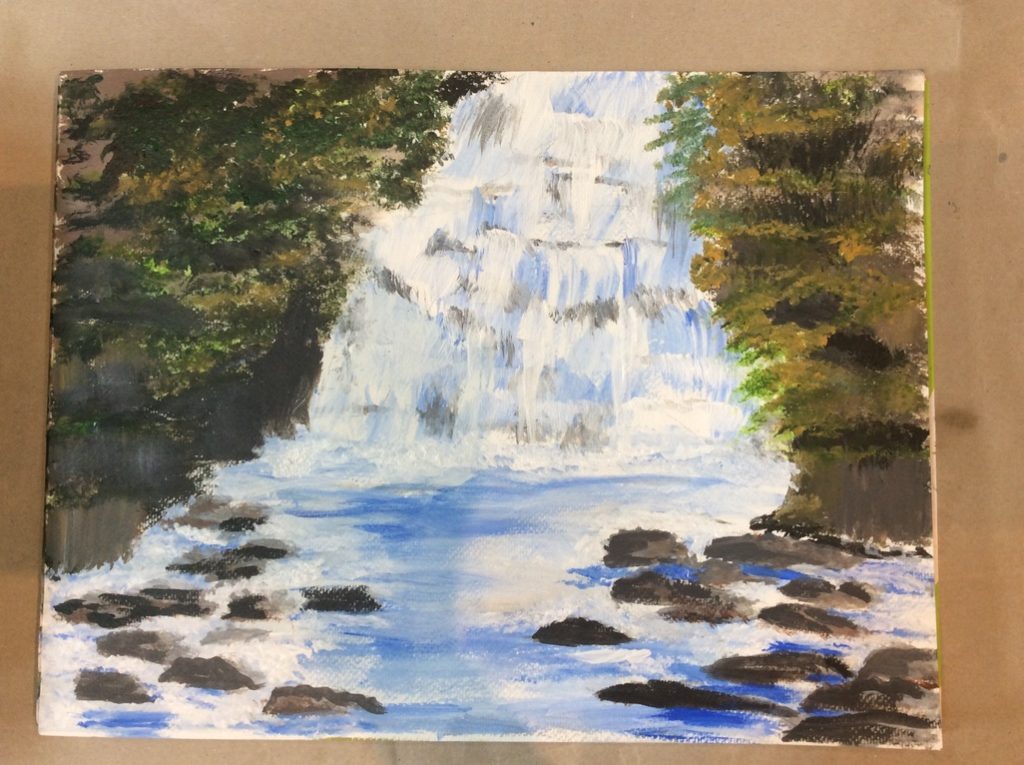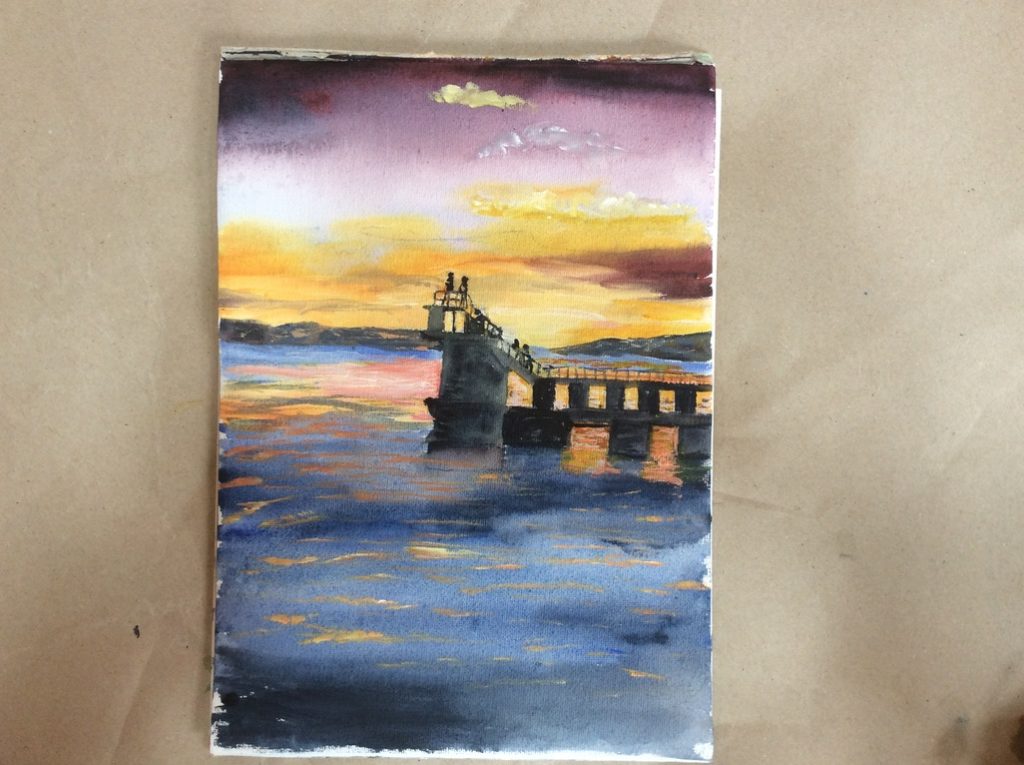 Some of us were using just a credit card to paint with
Hopefully it will not be too long before the next post
We're open !
From 1st June we decided that it was time to open up the barn. Most of us have had our vaccinations and we are ready to mingle and be creative together.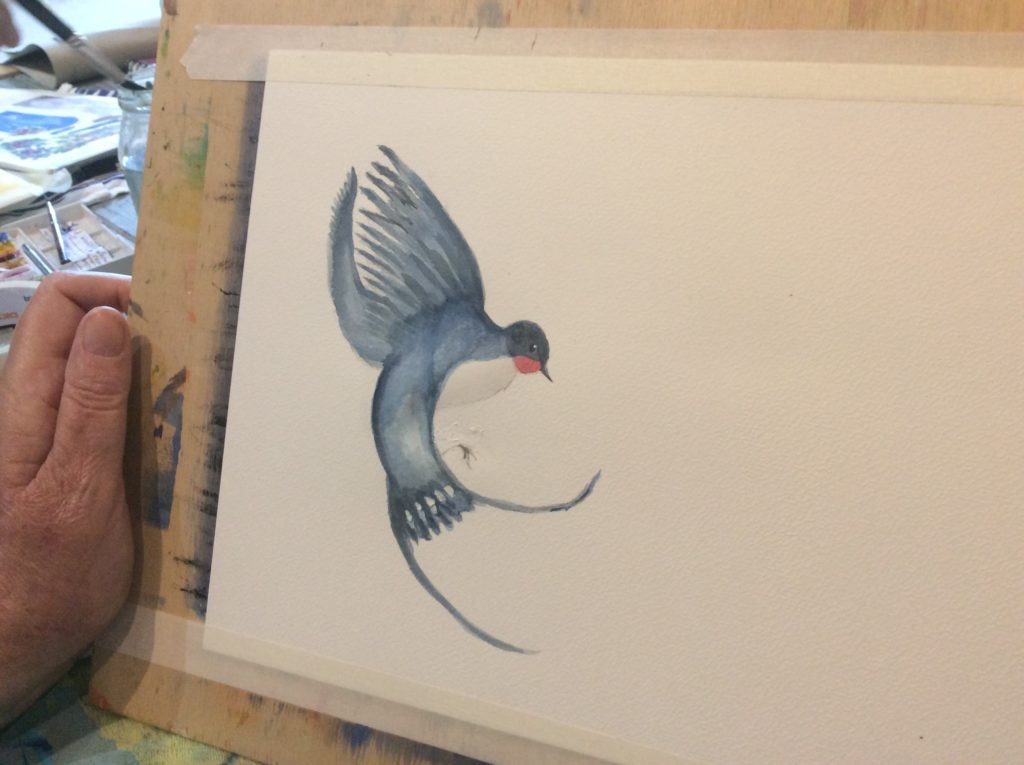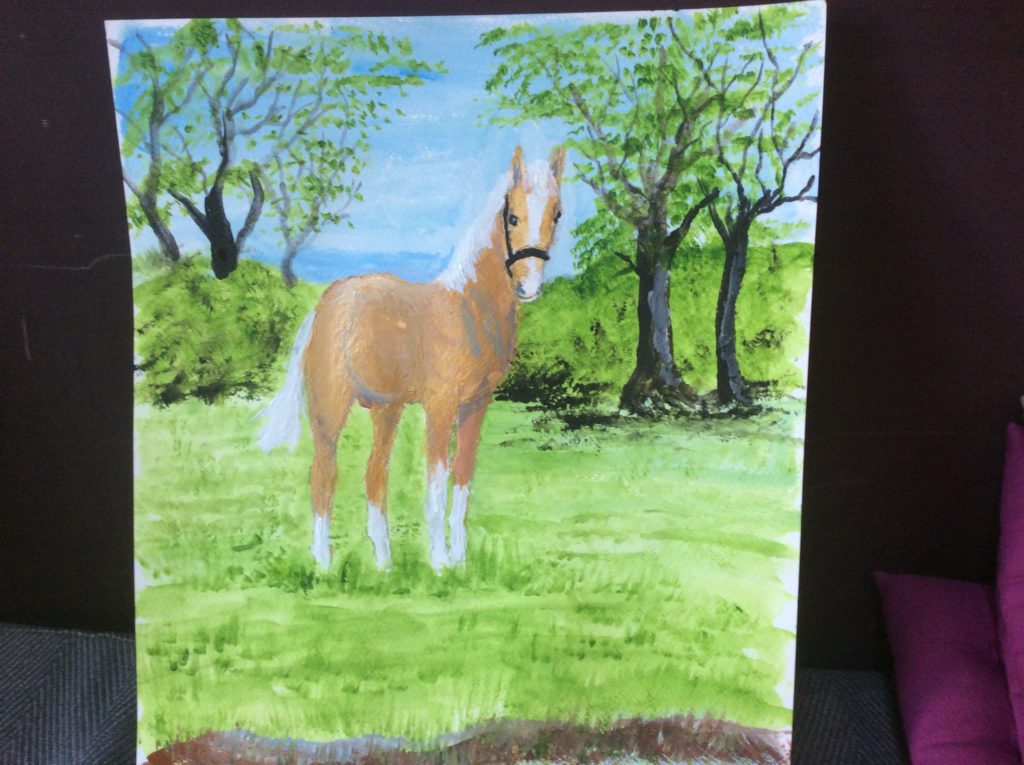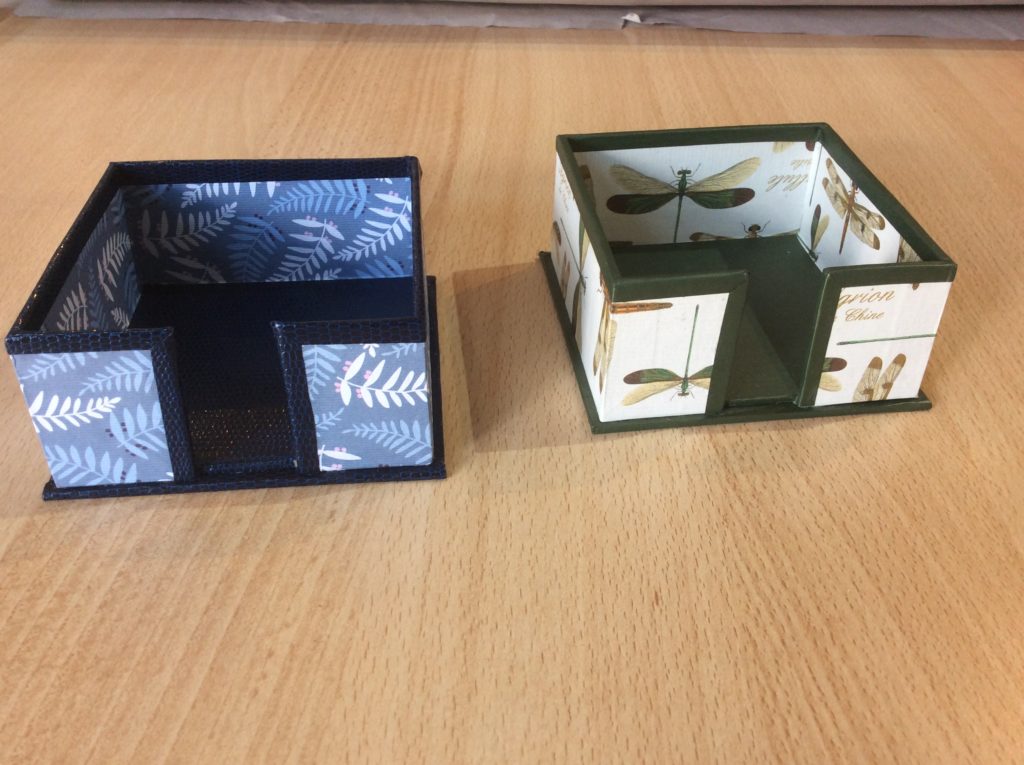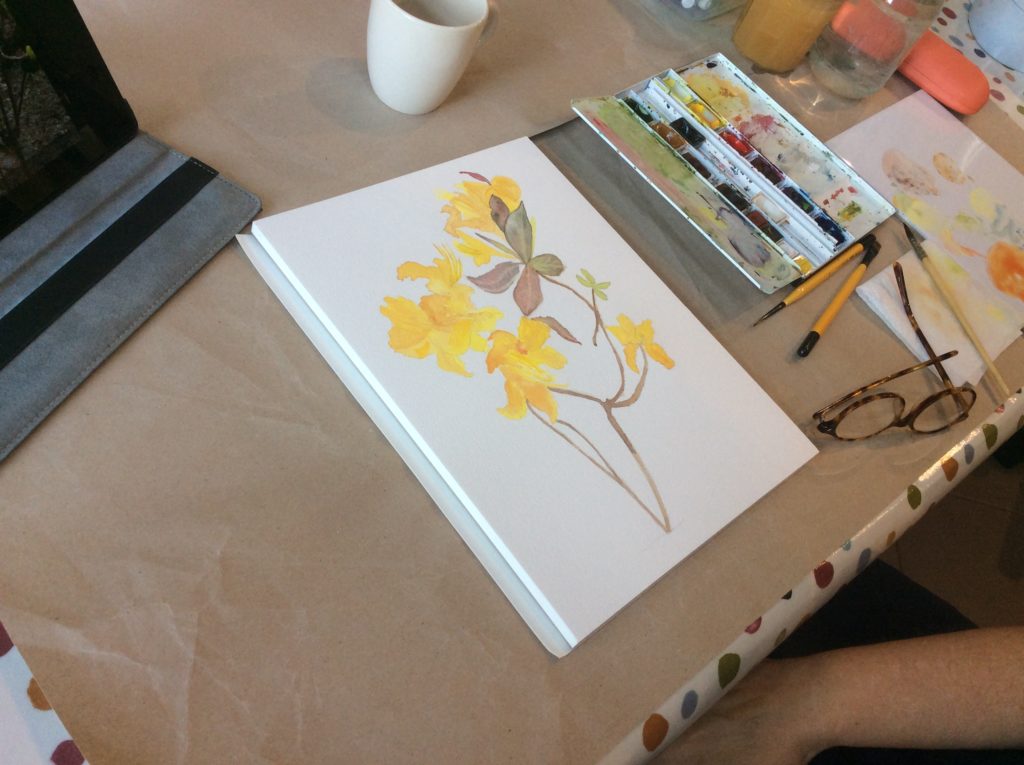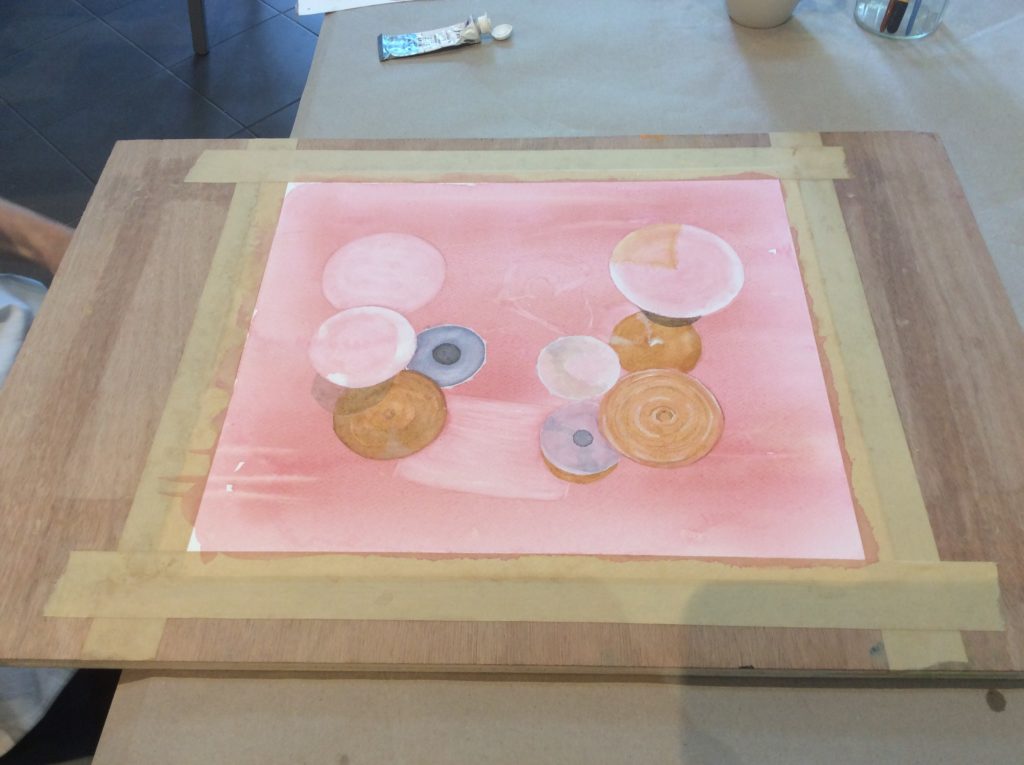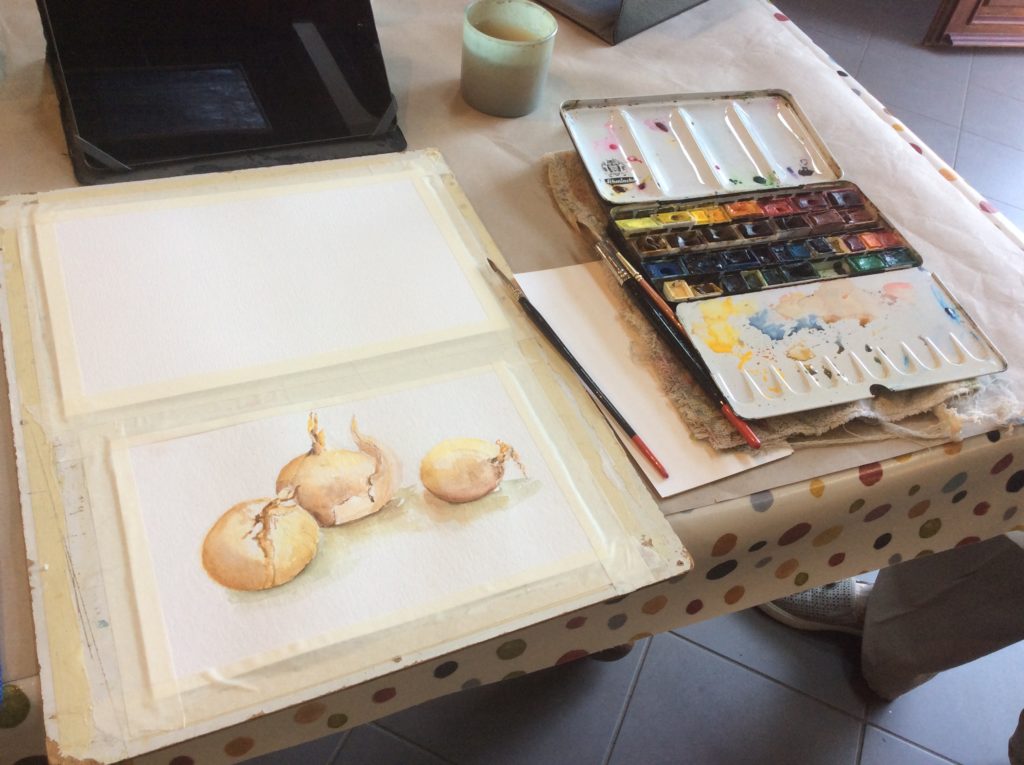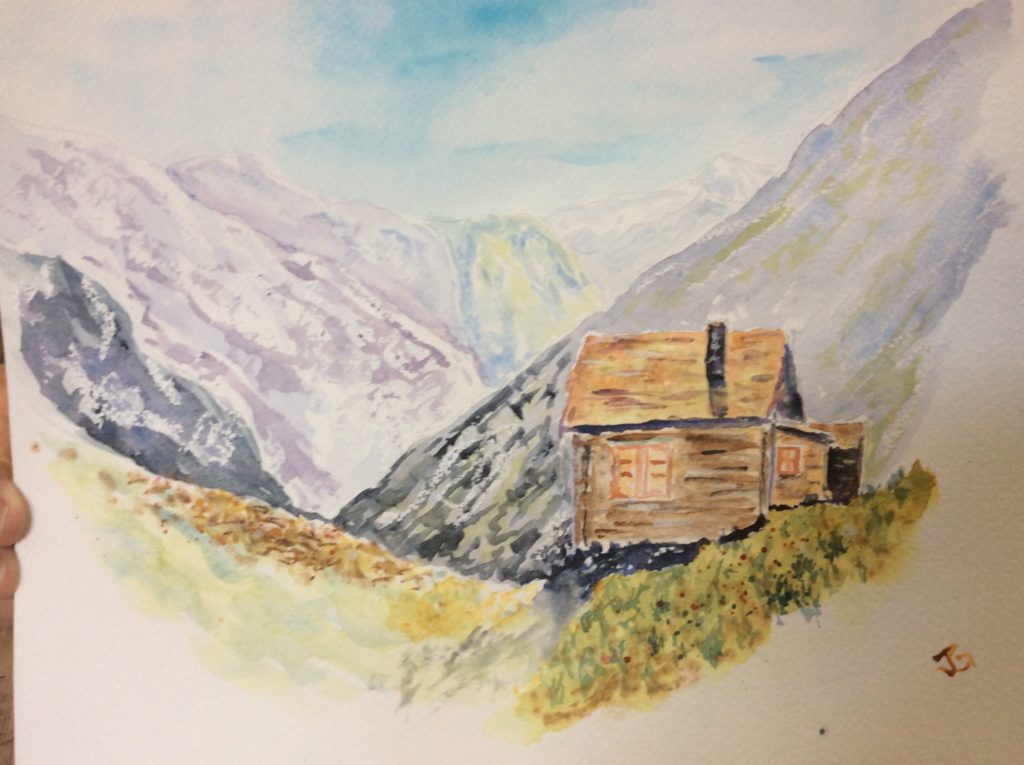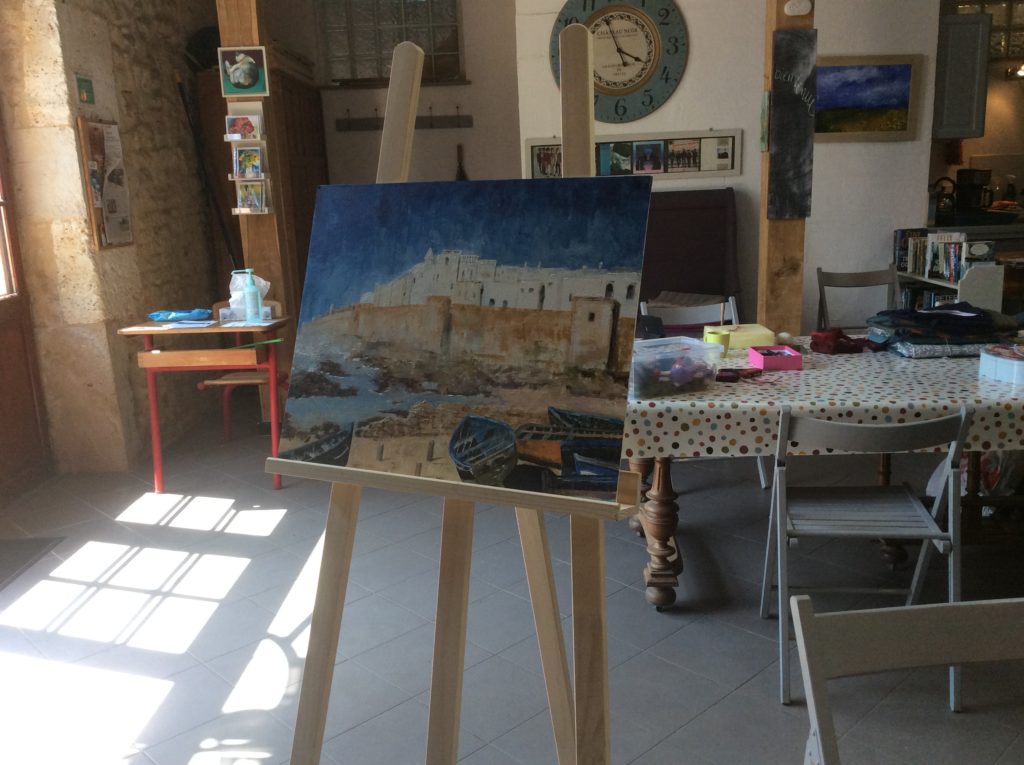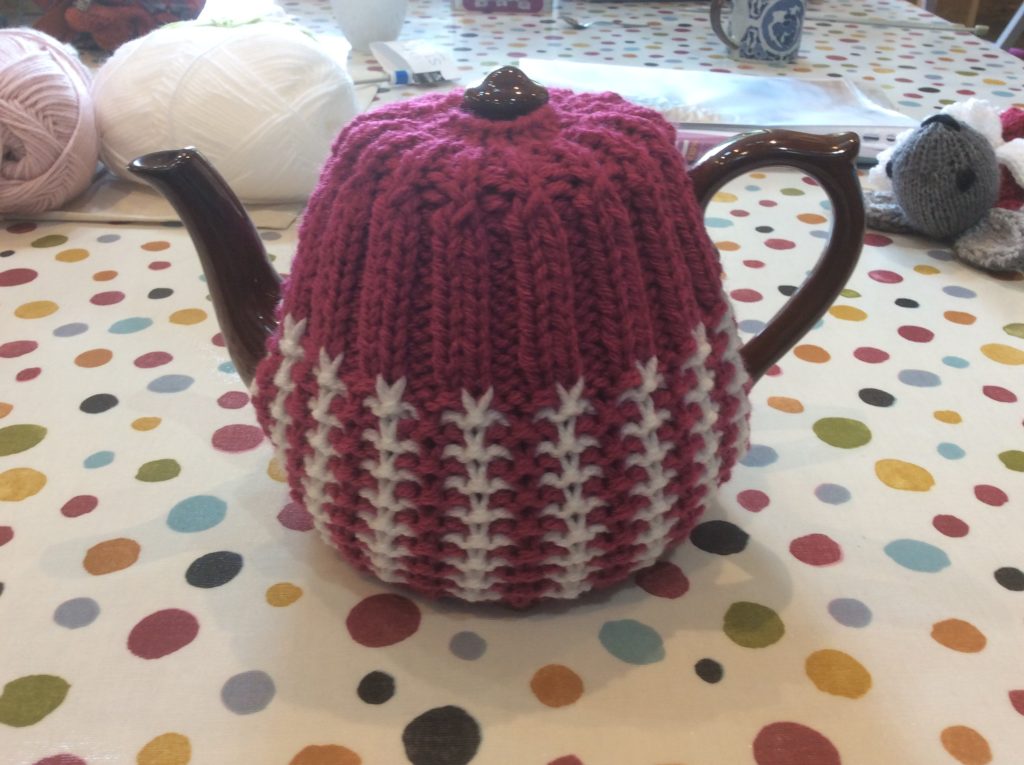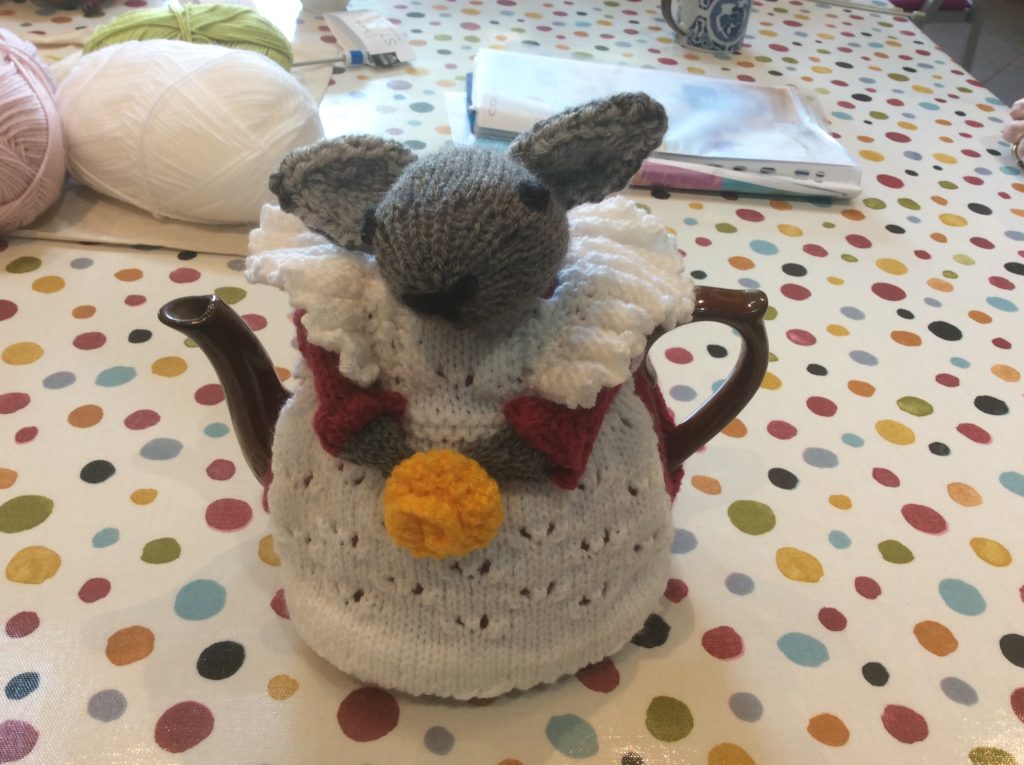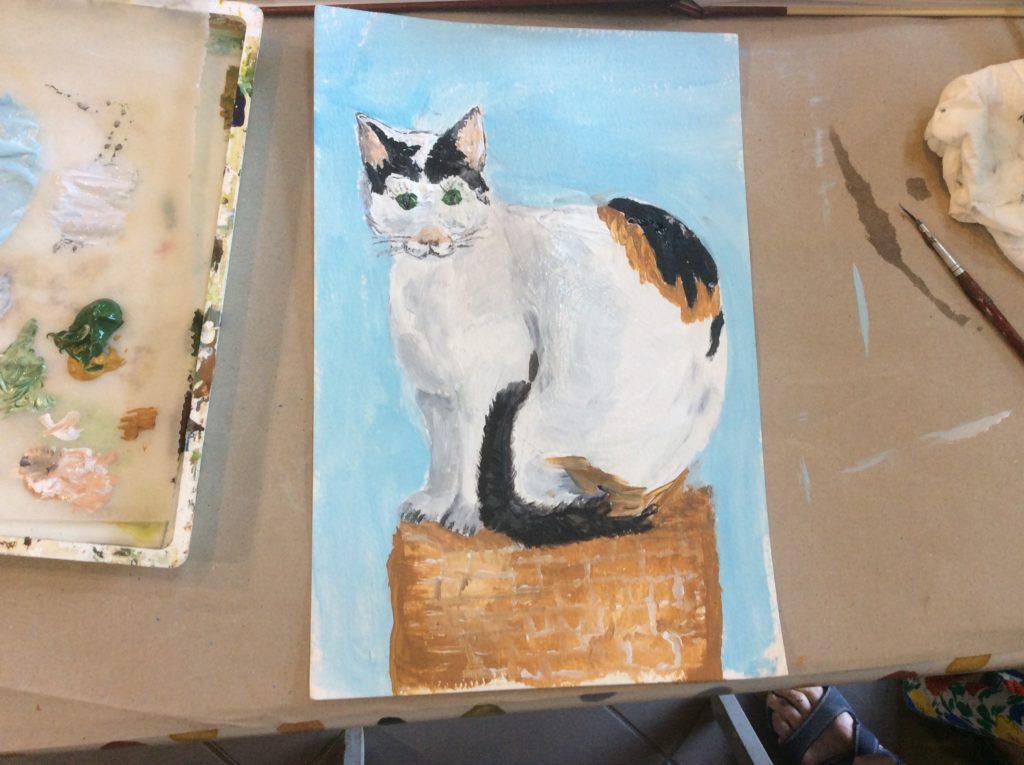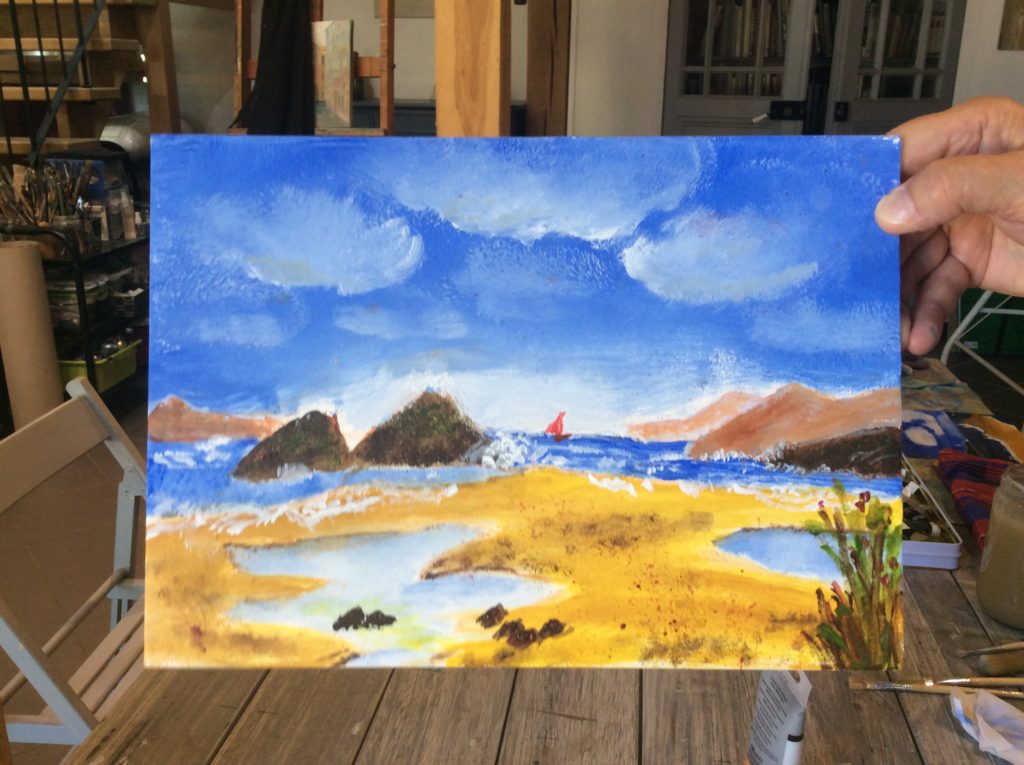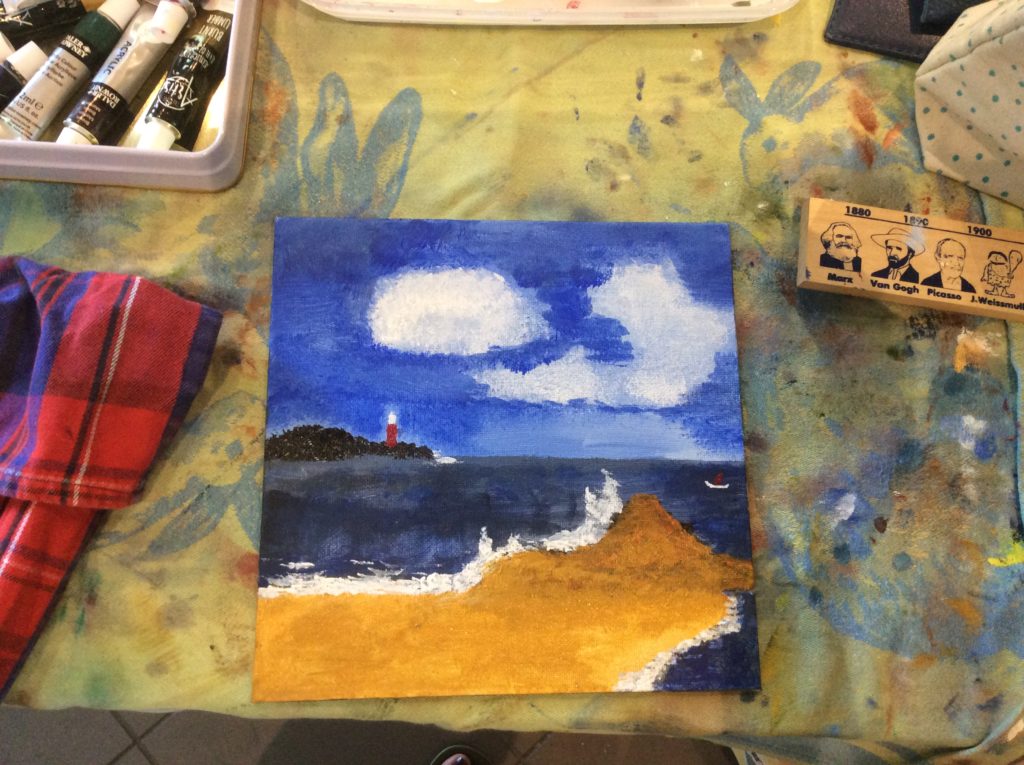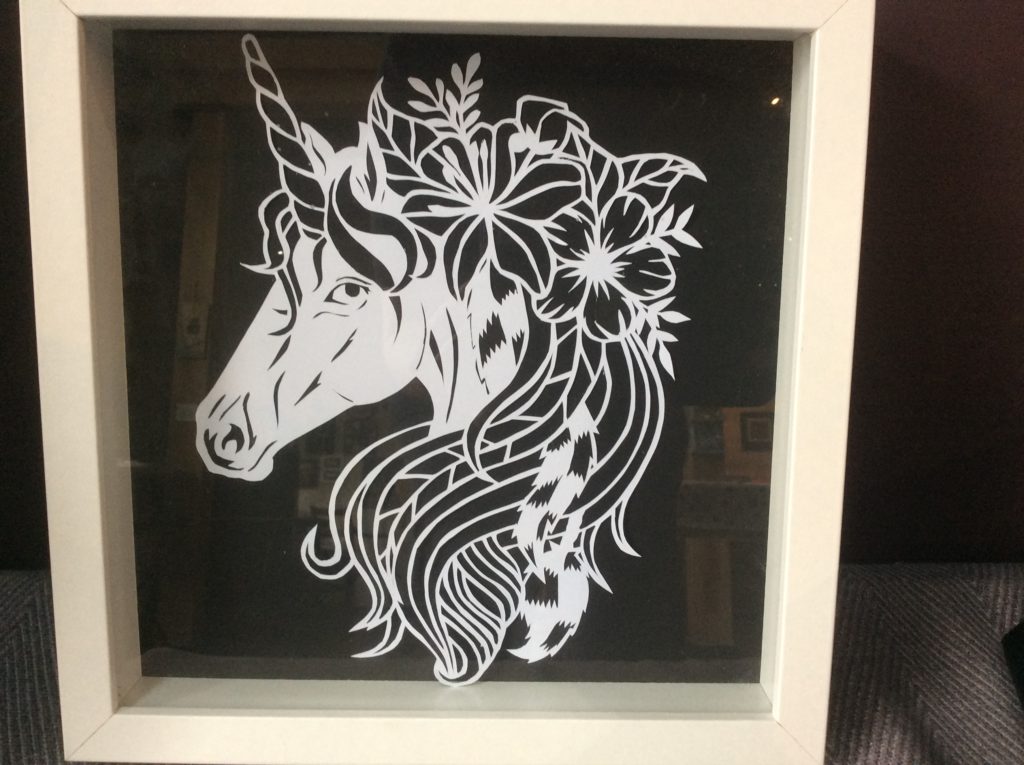 Some dressmaking
I haven't been inspired to paint but the sewing machine is permanently in the kitchen as this is where I am a little bit obsessed with making dresses, trousers, shorts and who knows what next?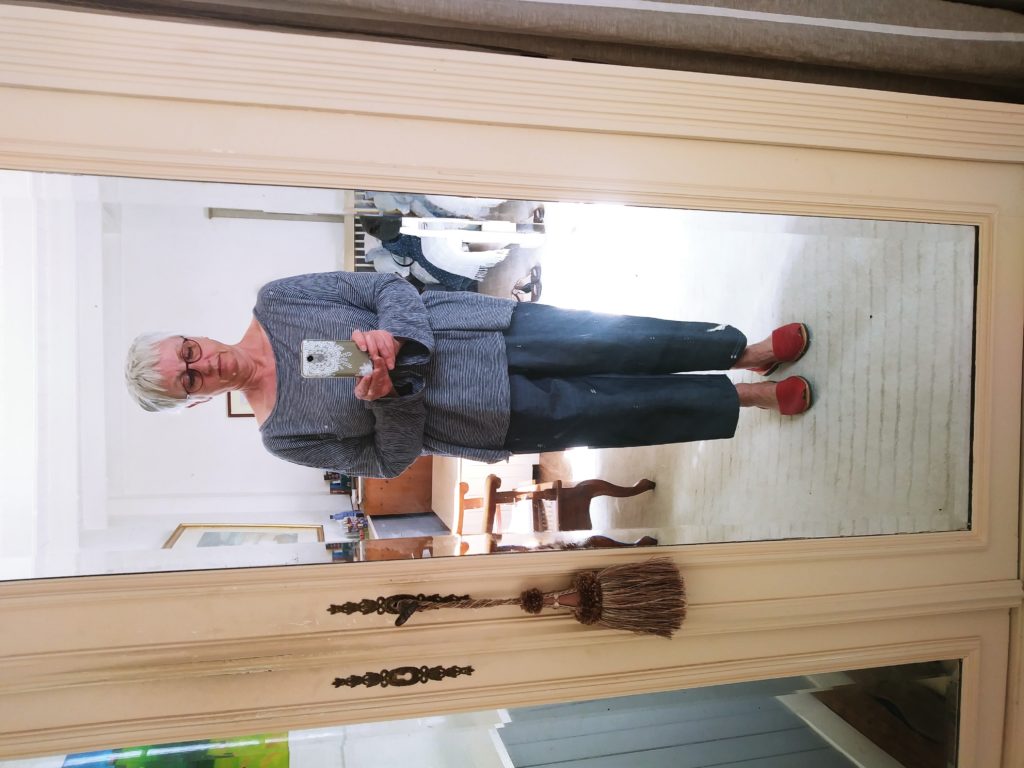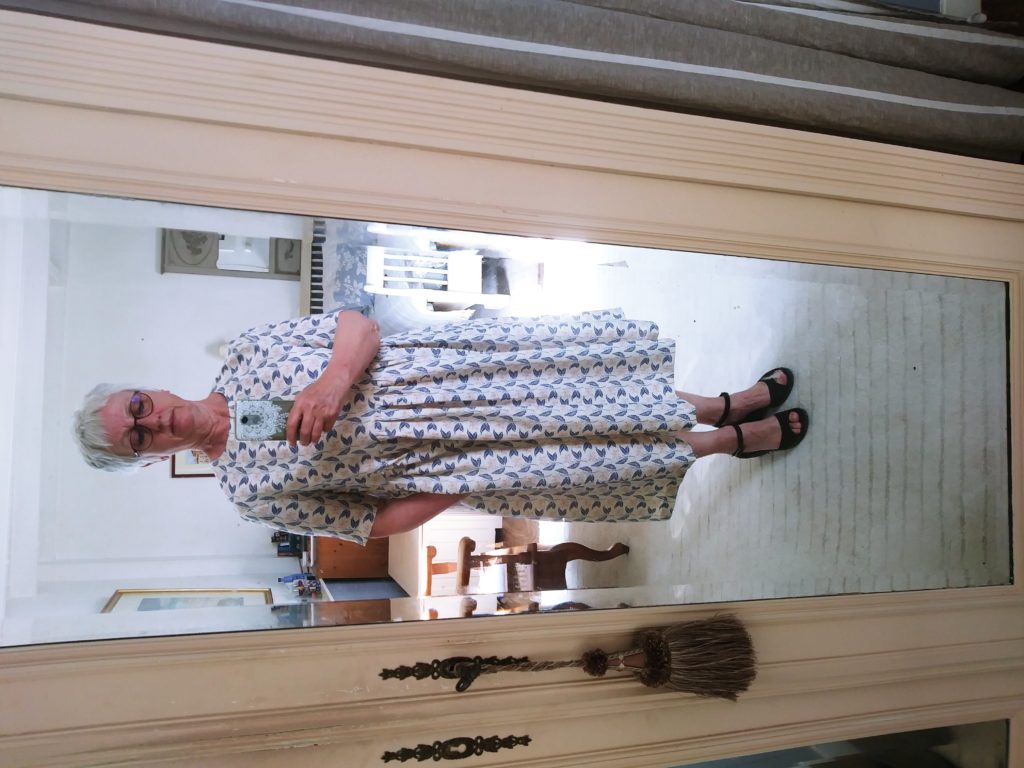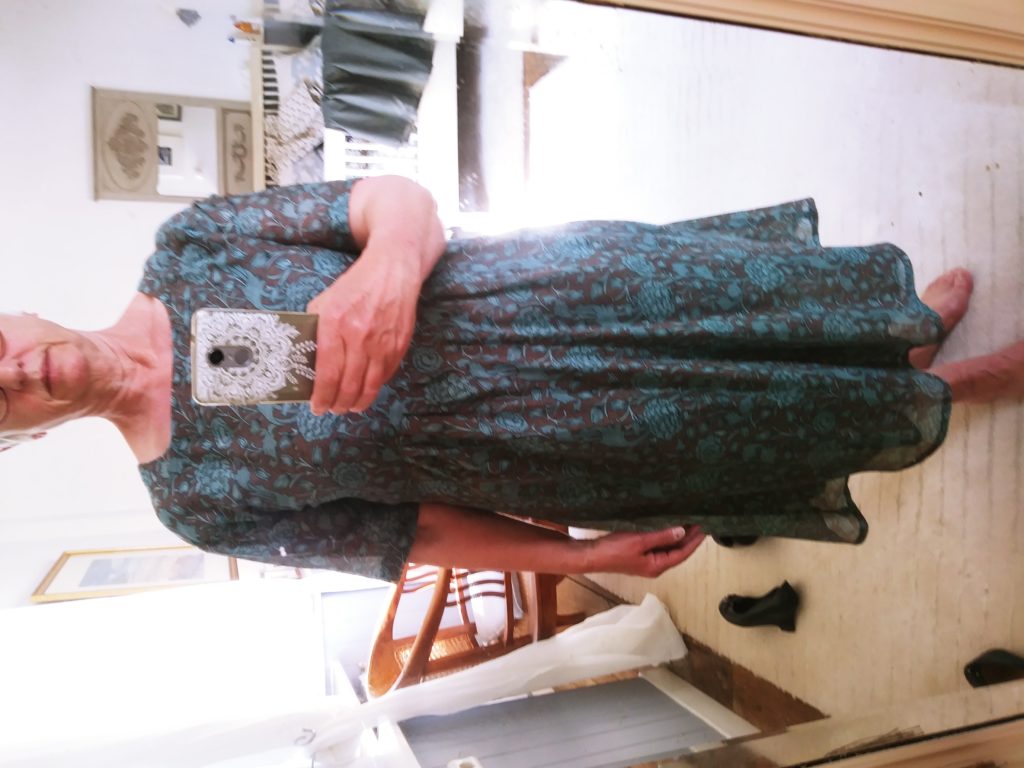 Even more confinement
14th April 2021. Well it's been a long haul in France as we are in a month of even more confinement, not being able to travel more than 10km from our homes. We are allowed to mix with up to six people but it is not recommended. No bars or restaurants are open and, hopefully only for this month, no non-essential shops, which means, crucially for me, the fabric shop. However, I did predict this and stocked up on fabric at the end of March. I have been dressmaking – pictures to come – and needle felting – secret presents so no photos – but not painting. Jenny Gilbert, however has been very prolific and here are some of her much improved water colours.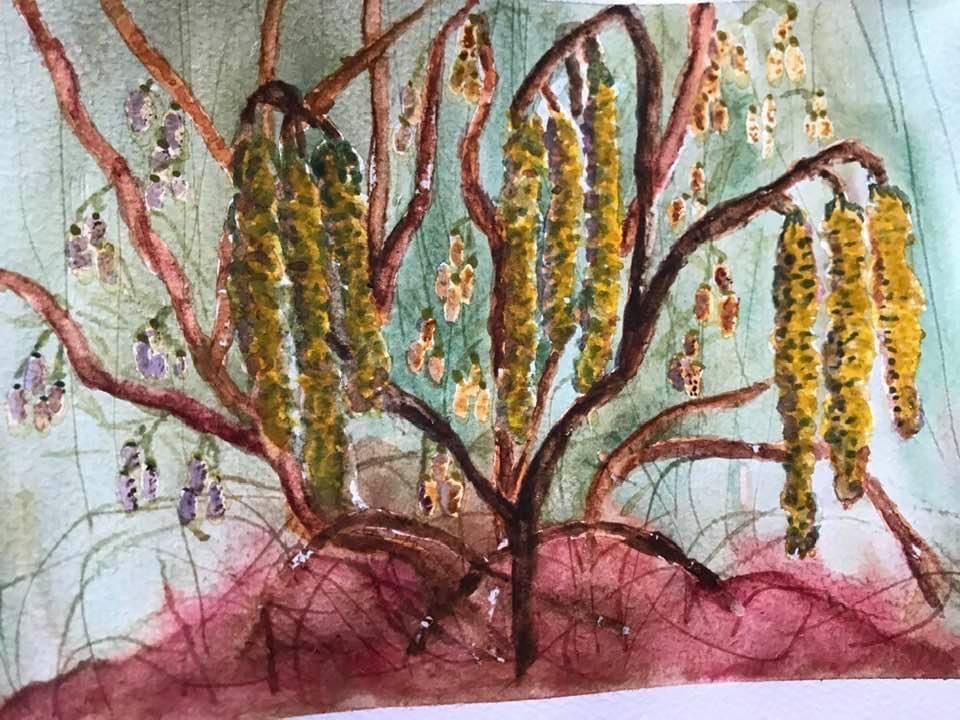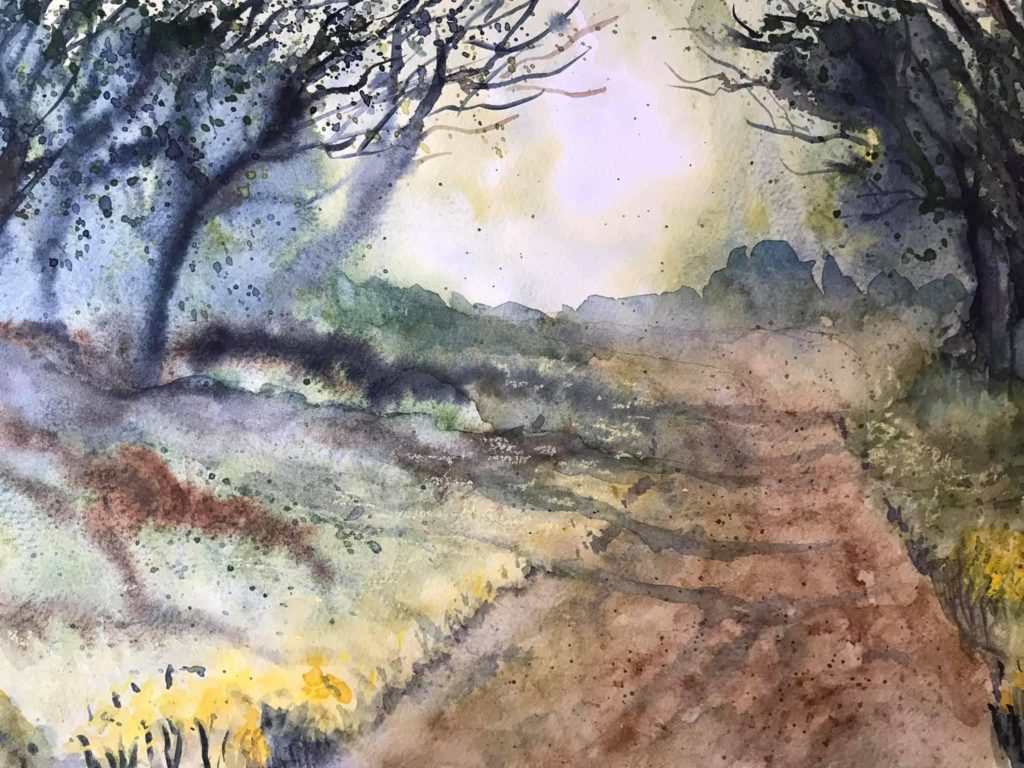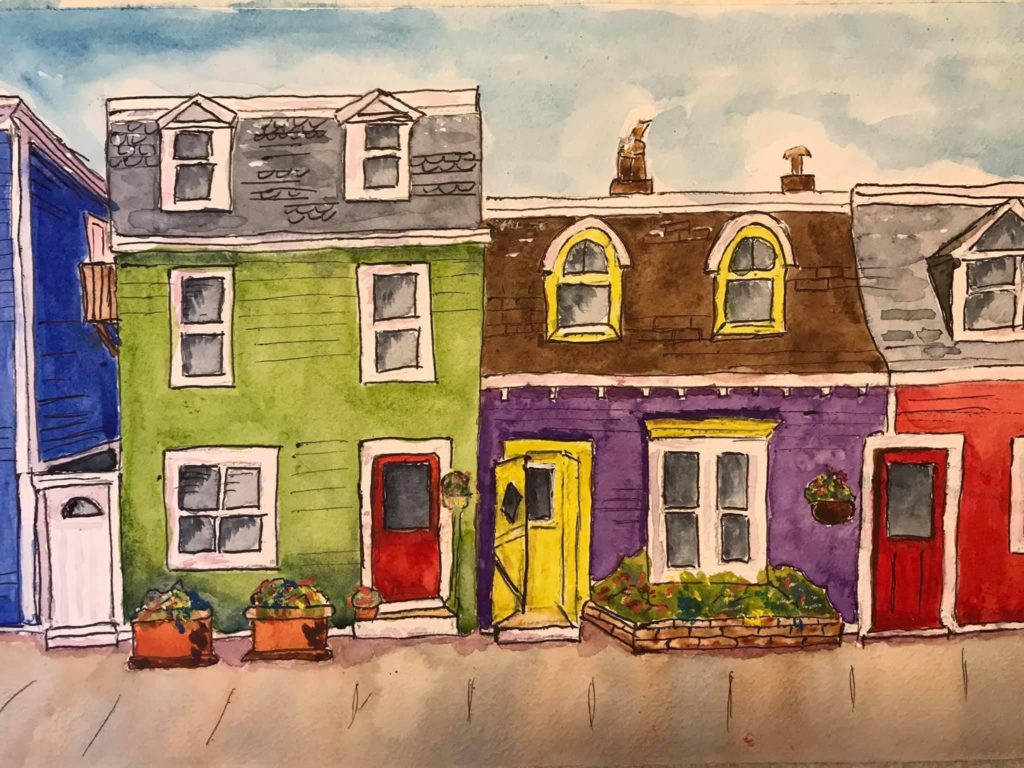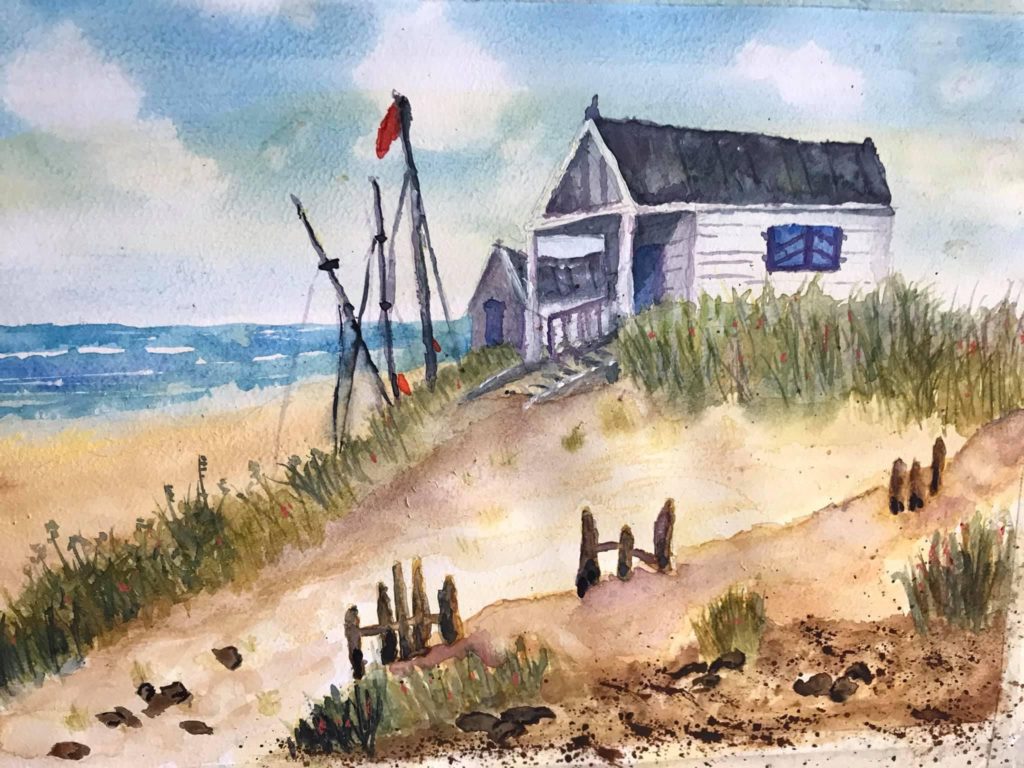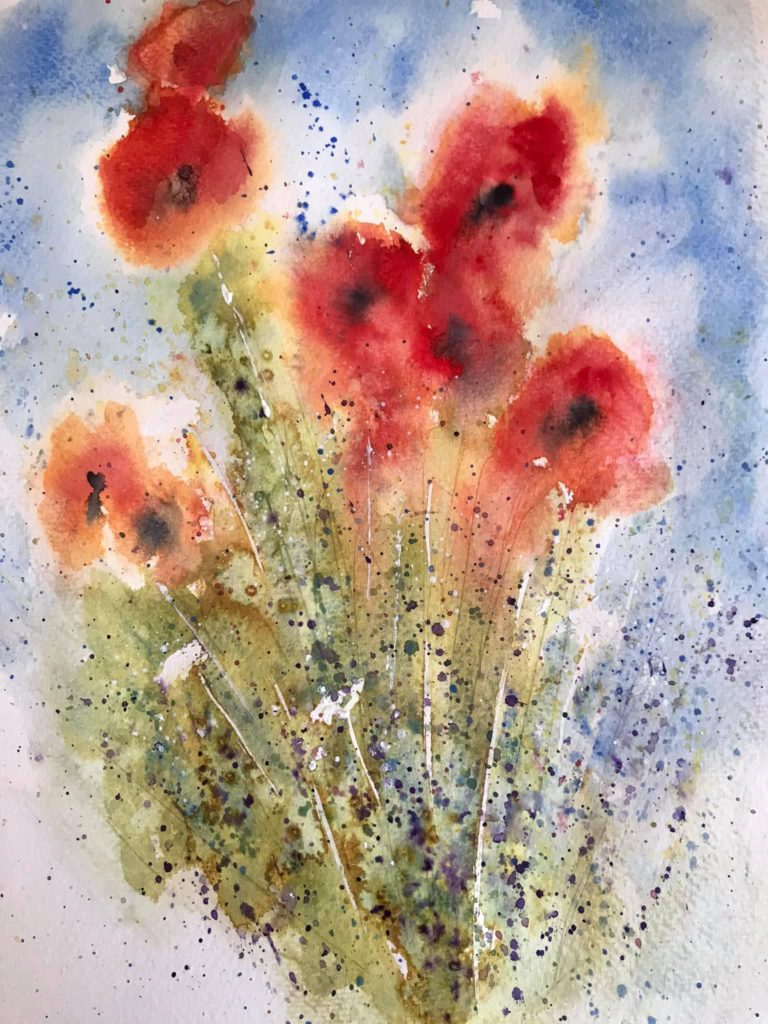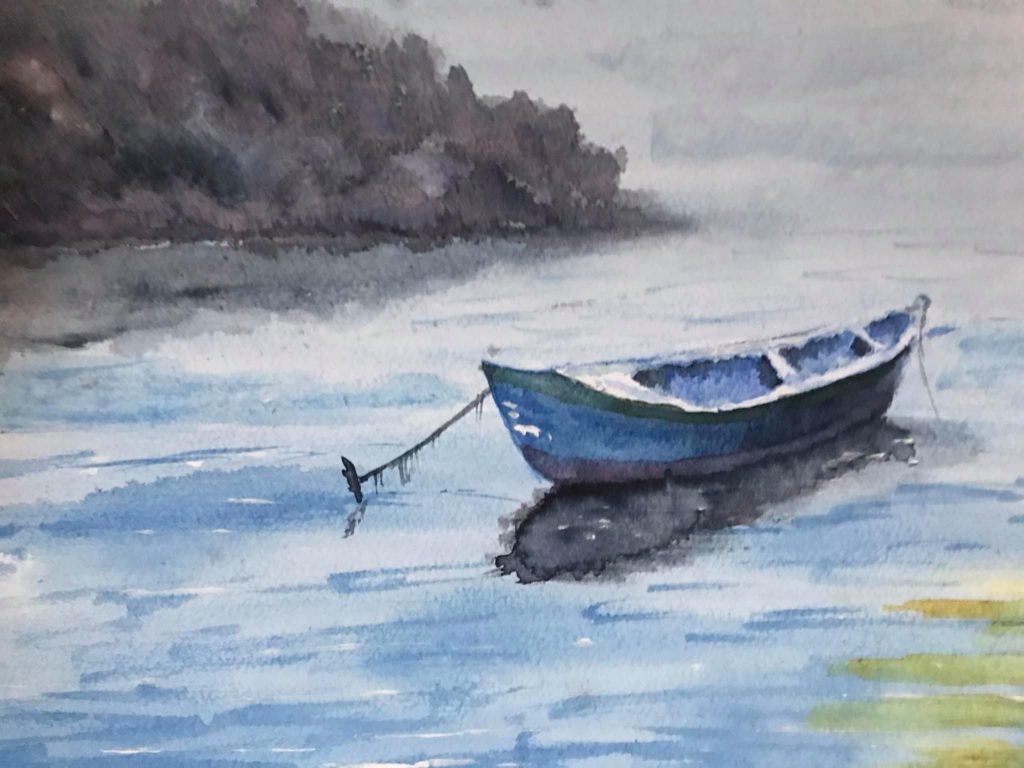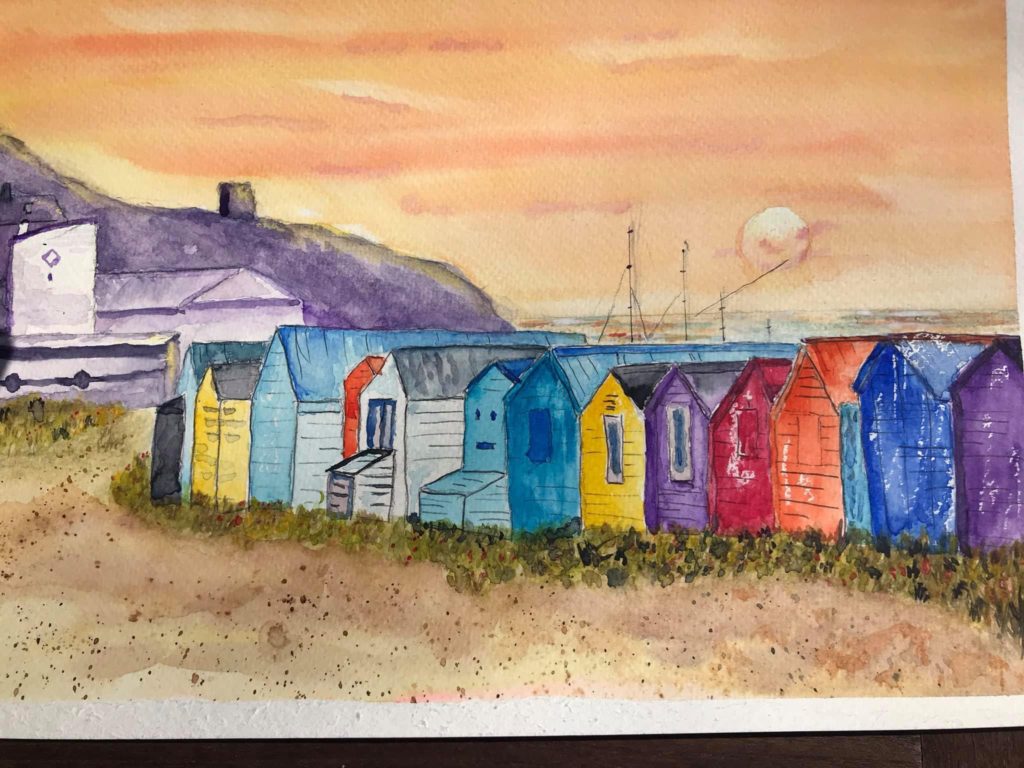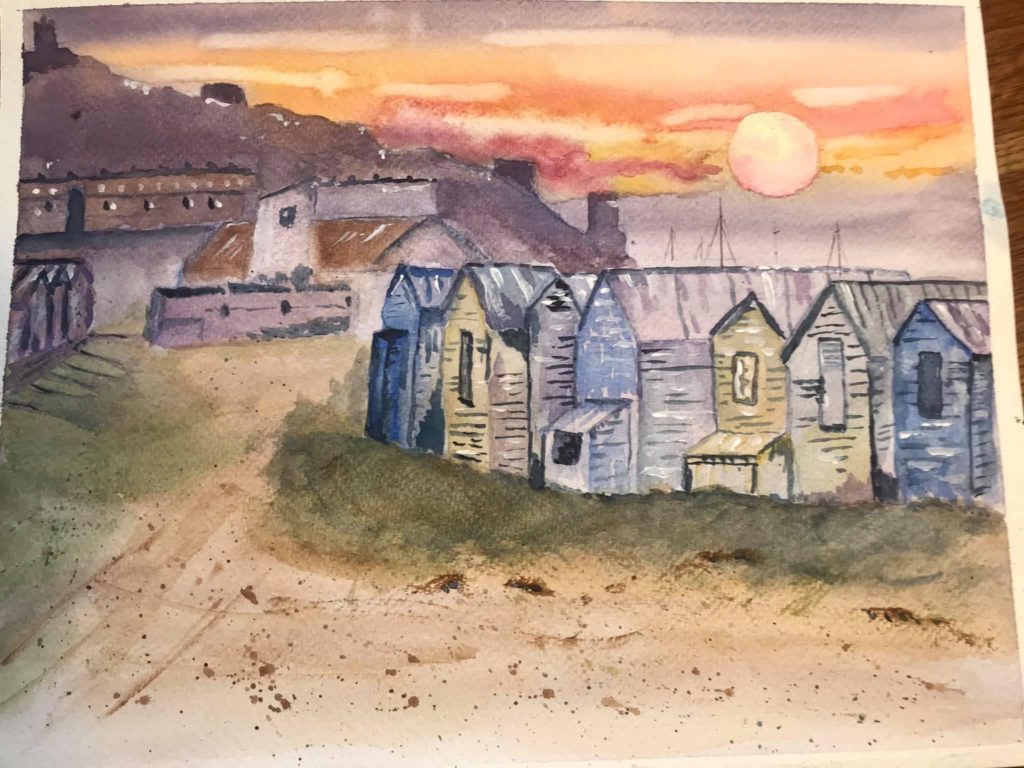 Dawn has finished her beautiful painting of her grandchildren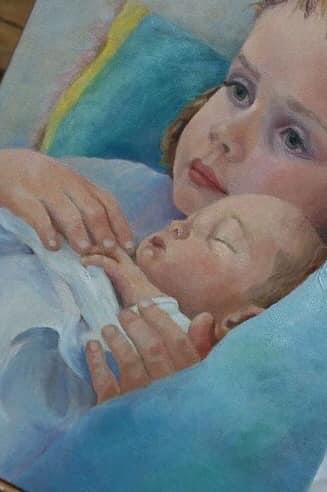 Amber, who lives in the UK sent in this embroidery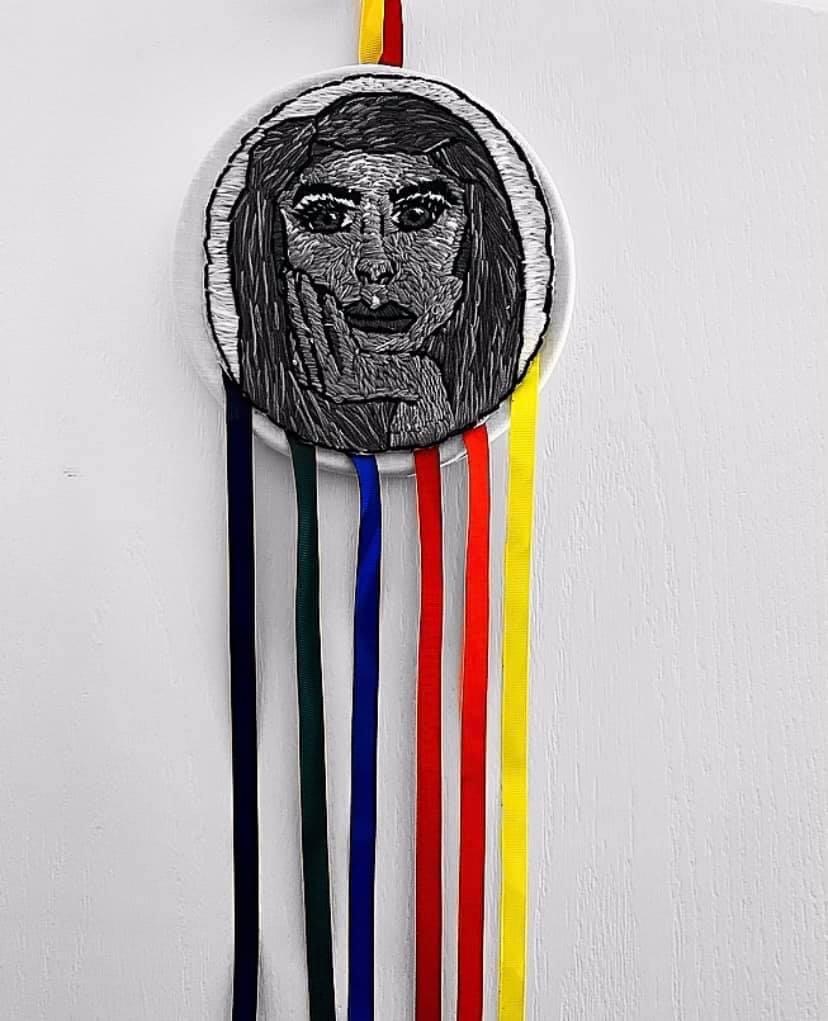 Viv went on a stained glass workshop recently – numbers restricted to four – and made this (2nd on the left) sun catcher for the garden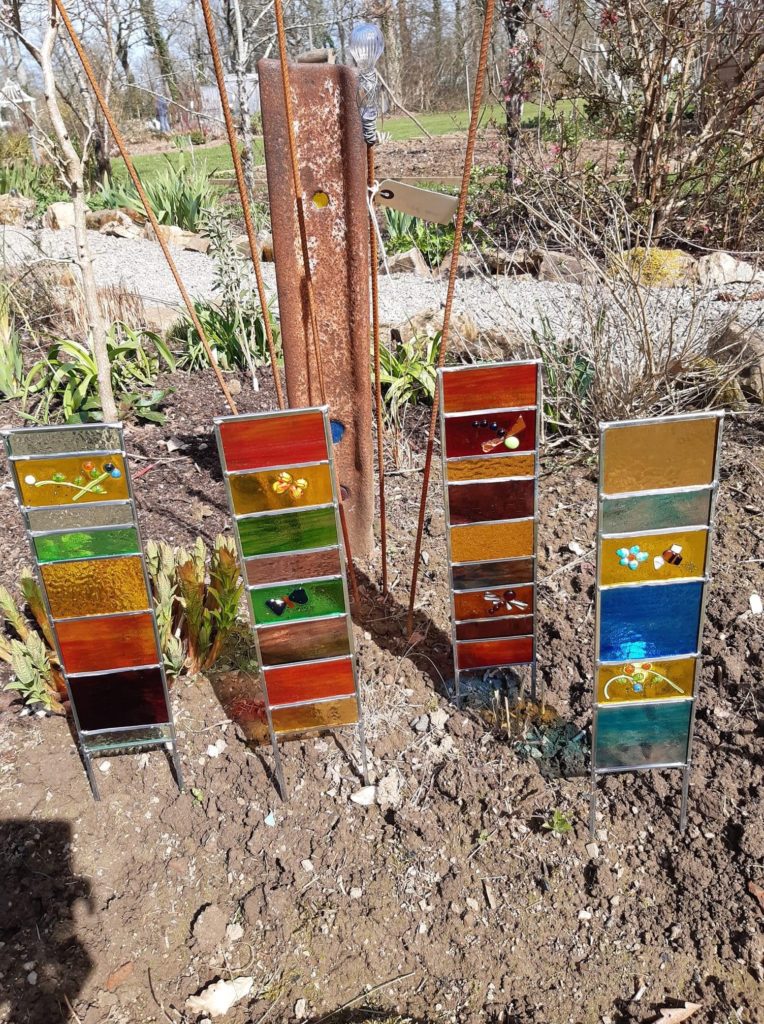 Gabriele did this wonderful abstract painting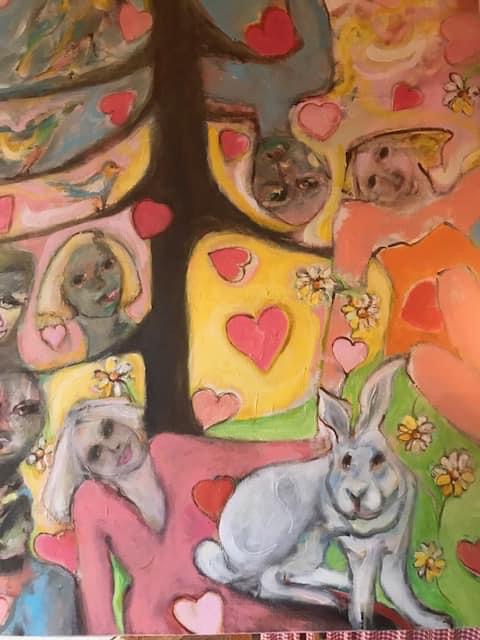 … and finally John has been having fun making some clocks